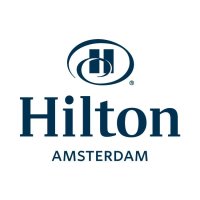 Hilton Amsterdam
Antwortet innerhalb 12 hours
Mitglied seit Jul '17
218 Bewertungen
Henricus
Parking itself is okay, the queue to exchange / validate your ticket at the reception of the hotel is ridiculously long; not the 5* experience advertised.
07-06-2022
Antoine
Bon parking mais personnel de l'hôtel pas très courtois ????????
06-06-2022
Uwe
Alles war sehr gut, die Rezeption hat alles perfekt organisiert.
04-06-2022
frederic
Easy to find. Good welcome at hotel reception. Secure. Worked as expected.
30-05-2022
Kerstin
Es hat alles sehr gut funktioniert.
30-05-2022
Zaz
Parking propre sécurisé. Le seul soucis à l hôtel ils ne parlent pas français. Sinon à recommander. Le prix 35 euros. Cher mais c est le tarif quand on ne prend pas le pass
28-05-2022
Ruby
Perfect parking, easy access.
26-05-2022
Fabrice
Réservation sans problème sur ce parking, à proximité de notre hôtel et à un prix compétitif pour Amsterdam, parking trouvé grâce à Mobypark.
09-05-2022
Richard
Prima, ruime parkeerplaatsen.

Boeken via Mobypark werkt super.
05-05-2022
Markus
Empfangspersonal super freundlich. Mehrer Ein- und Ausfahrten ohne Mehrpreis mit der gleichen Parkkarte möglich!
25-04-2022
Stockart
Top super
25-04-2022
Toshiyuki
It is very conveniently located and has enough space for an SUV. And the price is also reasonable.
24-04-2022
Cyril
Parking bien situé.
Il manque un peu de signalétique pour trouver l'entrée.
Parking de plein air face à l'hôtel Hilton
21-04-2022
DnO
Perfect parking space, close to the city center. Staff is helpful and friendly. very good price for Amsterdam.
21-04-2022
S
Parking place is nice and secured.
20-04-2022
Peter
Alles gut gelaufen, so wie beschrieben. Kann ich nur weiterempfehlen.
18-04-2022
Marianne
Super !
Parking facile, moins cher que le centre ville mais un peu cher quand même ????
17-04-2022
Imke
Good service
03-04-2022
Christina
Sehr einfach und unkompliziert. Für unsere Zwecke war es das beste Preis-Leistungsverhältnis.
24-02-2022
Sebastian
Very convenient space, close to transportation and other amenities, cost-friendly and very polite and very helpful and polite Hilton staff. Definitely recommend it.
03-02-2022
Richard
Ruime P, dichtbij centrum. Fijn dat het Hilton toilet voorziening laat gebruiken.
03-01-2022
Marc
Gemakkelijk en voordelig parkeren op een bewaakte parking
17-11-2021
Minet
Le parking est bien situé. Il faut prendre le tramway à 9min a pied pour rejoindre le centre ville.
15-11-2021
Camille
Très bonne expérience, parking bien placé par rapport au centre de la ville.
15-11-2021
Daniel
nice and helpful service
15-11-2021
David
Goed gelegen parking, ongeveer 1km van het Van Goghmuseum en van daaruit ben je snel in het centrum van Amsterdam.
Gemakkelijke procedure: thuis reserveren en betalen, parking oprijden, ticketje nemen, en bij het uitrijden even laten verifiëren in het Hilton-hotel.
09-11-2021
Myriam
Très facile et pratique. Je recommande.
08-11-2021
Sarah
Super merci
03-11-2021
Mehdy
Very good experience
03-11-2021
Jesper
Worked great!
27-10-2021
jean jacques
very friendly hotel reception and easy to found a place
25-10-2021
Cedric
Secured parking with a good location. Very easy to get in and get out.
25-10-2021
Susanne
Super Parkplatzmöglichkeit direkt vor dem Eingang des Hilton. Keine lästige Suche, Preise moderat.
24-10-2021
Markus
Unkomplizierte, reibungslose Abwicklung. Wenn man den Parkplatz zwischendurch verlassen möchte, erhält man ein separates Ticket. Vom Parkplatz zum Leidseplein geht man 20 Min.
21-10-2021
sylvie
Très pratique
Accueil chaleureux via hitel
21-10-2021
Tanya
Gemakkelijk te vinden en ruime parkeerplaats. Het enige grote nadeel was dat er maar 2 laadpunten waren en deze waren de hele tijd bezet. Wij hebben dus niet kunnen opladen.
19-10-2021
David
Facile d'accès et endroit calme et voiture en sécurité
18-10-2021
Axelle
Parfait, sécurisé et très bon rapport qualité/prix.
18-10-2021
Gay-Dutartre
Simple efficace et bon rapport qualité prix pour la proximité avec mon hôtel
18-10-2021
Kristin
Very good facility, no problem with validating the ticket. This space is recommended!
17-10-2021
Spyridon
Parking near the center. Everything nice
17-10-2021
De Lu
Très bonne experience avec mobypark.
Réservation faite 24h avant notre départs pour 2jours 1/2... Parking ouvert, barrières marchant par système de tickets.
Prendre un tickets pour entrer.. Puis se rendre à la Reception de l'hôtel hilton..
Présentez votre confirmation dd reservation mobypark à la personne qui vous acceuil et il donne un ticket payé, daté correspondant à votre reservation (jeter le premier ticket pris à la barrière, il ne vous servira plus !).. .
11-10-2021
Laura
Alles hat problemlos geklappt, sehr unkompliziert. .
10-10-2021
Dewulf
Veel plaats, goede ligging en vlot bereikbaar vanop de autosnelweg
27-09-2021
Michael
Es hat alles super geklappt, perfekt für den Preis.
22-09-2021
Ozgur
Everything worked as planned. No surprise. Strongly recommend
30-08-2021
Oliver
Even though we parked in the last row right next to the reception, our car was opened during the night (thankfully with electronic mechanisms and without harming doors or windows) and several electronic items were stolen. Hotel staff was helpful, but unable to help except expressing sympathy. We were told that due to privacy laws no cameras were installed (houses in the surroundings had them all, even facing the walkways), but that we were welcome to go to the police.
Not helpful.
Being a paying customer, an insurance for the parking lot would have been appreciated, as would have been signs indicating that thieves often pay visits.
28-08-2021
Gillian
That was easy, cheapest options and safe and secure. I would do that again.
26-08-2021
Angelika
Es hat alles super geklappt. Die Anfahrt war stressfrei und das Personal im Hilton sehr freundlich und zuvorkommend. Im Hotel konnte die Toilette im Foyer benutzt werden.
26-08-2021
Aletta
Prima iniatief! Heel comfortabel en prettig geregeld. Heel vriendelijk bejegend bij het Hilton Hotel.
20-08-2021
Paul
Happy with facility. Open air parking

19-08-2021
Bianca
Ruim voldoende plek om te parkeren en het voelt heel veilig omdat het afgesloten is. Ik moest bij het uitchecken aan de balie even wachten vanwege drukte, maar ik ben toch tevreden.
18-08-2021
Gina
Hat alles super geklappt!
Parkplatz online gebucht und zum Rausfahren an der Rezeption entwertet.
12-08-2021
Andrew
The parking was great but the service when getting the initial ticket and when we could not get in and needed assistance was not great. Other than that was good. ⁂
09-08-2021
Eddy
Perfect! Centrum op wandelafstand en na 3 dagen kaartje snel gevalideerd aan de receptie van het hotel.
04-08-2021
Jeremy
It was great! Super friendly staff and great service from Mobypark!! definitely recommend to use
26-07-2021
Mario
hat alles super geklappt
26-07-2021
Oliver
Safe. Friendly. And compared to others kinda cheap to park there
26-07-2021
Manel
Aucun problème, c'était parfait
21-07-2021
Anja
Die Online Buchung lief reibungslos wie auch das Einchecken und das Parken. Ich kann nur das Hilton weiterempfehlen.
21-07-2021
Philip
Hat super geklappt.
12-07-2021
Kristina
Der Parkplatz ist gut zu finden. Die Entwertung des Tickets verlief problemlos und zügig. Würde ich immer wieder buchen.
05-07-2021
MARIE LAURE
formidable !
Facile d'accès, central et très raisonnable
28-06-2021
Sarah
Sehr gut gelegener , günstiger Parkplatz.
21-06-2021
Peter
For us the location is ideal. Plus you have security. And we can charge our car during the stay.
22-05-2021
Jan
Prima parkeerplek. Aardig personeel in het hotel en goede service.
Voor herhaling vatbaar.
17-05-2021
Liz
It was easy and the Hilton reception is very helpful.
16-05-2021
Theodor
Everything was perfect!
09-05-2021
Aydin Calcap
Süper makkelijk en goed geregeld
17-04-2021
David
Friendly hotel service, easy to go in and out of the parking when needed. Safe and secure location. More Electric chargers would be the difference between 4 and 5 stars
25-03-2021
Howard
Simply excellent value and experience. Faultless.
19-12-2020
Thomas
Hat alles sehr gut und wie beschrieben funktioniert.
26-11-2020
Jennie
Everything worked as usual except the charging point was broken, hence the 3 stars. Very annoying when you expect to have the car fully charged on departure. Hopefully it will be fixed for the next visit.
03-10-2020
Hövelmann
Kann ich nur weiterempfehlen! Super einfach und Stressfrei wie auch günstig zu parken. Sehr zufrieden!
18-09-2020
Jürgen
sehr gut
08-07-2020
Eric
Makkelijk te boeken.
Bij entree bleek de klok van de kaartautomaat niet te kloppen.
Stond meer dan 15 min verkeerd afgesteld.
Advies: let op tijdstip op je parkeerkaart!
26-06-2020
Klaus-Werner
Super Parkplätze alles gut gelaufen.
23-06-2020
Peter
Great parking place except the two chargers had the same cars plugged in over 4 days, very annoying but not mobyparks fault.
17-06-2020
Florian
- Super easy
15-06-2020
Nhat Thai
Wir kommen wieder.
Danke
13-06-2020
Alen
it was great in overall. safe and clean spot.
09-06-2020
Ilya
Very safe and good parking space right in the city centre.
08-03-2020
Sonia
Great location, easy check in, good price
04-03-2020
Maelys
Très bien et c'est beaucoup moins cher de réserver que de payer sur place !
27-02-2020
Jean Philippe
Très pratique et très facile.
13-02-2020
David
Really good service.
12-02-2020
Christoph
This was great value for money - much cheaper and really convenient. (stay was @apollo hotel tribute collection). Got a multiway ticket at the hilton reception - therefore I could multiple times leave and enter the parking area with one ticket. That was great.
24-01-2020
Erwin
Easy walking distance from main museums and Concertgebouw
06-01-2020
Andrew
Easy to find, conveniently located. No problems on arrival or departure. Simples.
29-12-2019
Slingerland
Convenient parking and good deal when reserved up front.
16-12-2019
Willemsen
If you put in the address in google-maps, it does not bring you to the entrance. You could just better follow Hilton Hotel.
Everything works well, although we had to wait in line to get our 'uit-rij-kaart', which took like 15 minutes.
16-12-2019
John
This worked well while we stayed in Nicolaas Maesstraat nearby. Competitive price, easy access in and out any time, felt very secure. Would certainly use this option again.
11-12-2019
Charles
Parfait ! parking spacieux ou l'on peut se garer facilement beaucoup moins cher que les QPARK ou autres
j'y retournerai pour mon prochain déplacement a amsterdam
02-12-2019
Wojciech
Very good place for leaving a car. Places like C oncertgebouw, museums (van Gogh, Rijksmuseum) just a short walk from there. Excellent help from the hotel service desk.
02-12-2019
Diana
Perfect parking with 24/7 access, you can enter and exit whenever you want. If you have a few days in Amsterdam, I'd highly recommend it, it is one of the easiest to park in and one of the cheapest, if you are with a car and need to park it for a full day to explore the city.
02-12-2019
Philippe
Très bon rapport emplacement/prix
Facile de réserver, déposer sa voiture et la récupérer
25-11-2019
Jennifer
No problems, safe and secure with free charging for the car. Very slow but no problem to leave it charging away overnight!
24-11-2019
David
great. better price and very easy.
20-11-2019
Christo
Perfect
14-11-2019
Estelle
Super !
02-11-2019
Bettina
Easy access and safe parking for a reasonable price.
01-11-2019
Bertrand
Super pratique.
Seul bémol : parking non couvert.
01-11-2019
Rafael
Parking perfecto para olvidarte del coche en Amsterdam.
Bien ubicado, frente al Hotel Hilton y con la comodidad de llegar y apacar.
El personal de recepción del Hilton al que tienes que acudir para que validen tu ticket para poder sacar el coche son muy amables.
Recomendado 100%
31-10-2019
John
Geweldig! Voordelig parkeren en uiteraard was P+R Olympiaplein vol.
Soepele afhandeling kaartje bij receptie Hilton.
29-10-2019
Franck
Facile d'accès et organisation simple
27-10-2019
German
Alles war sehr einfach und super !
22-10-2019
Julia
Easy to find and to use, would use again any time
07-10-2019
Brietzke
Es hat alles super geklappt .
Gerne wieder.
05-10-2019
Dennis
Voor de tweede keer geparkeerd via Mobypark
28-09-2019
Dennis
De website van Mobypark werkt goed! Alles verliep soepel en goed
26-09-2019
Monique
Super Parkplatz, auch für größere Autos (VW Bus). Alles hat wunderbar geklappt. Die Menschen an der Rezeption des Hilton Hotel waren ausgesprochen freundlich, hilfsbereit und kompetent. Gerne wieder.
25-09-2019
Driessen
Wij hebben een groot probleem gehad. De lichten van de auto hebben wij aan laten staan. Gelukkig werd dit opgemerkt door een medewerker van het Hilton Hotel, Laurens. Deze heeft toen contact met jullie gezocht. Dat jullie ons telefoonnummer, ivm privacy, niet doorgeven begrijpen wij, maar dat er door jullie geen actie naar ons toe wordt ondernomen is voor ons onacceptabel. Wij hebben hierdoor een enorm probleem gehad om weg te komen. Hadden jullie ons even telefonisch op de hoogte gesteld hadden wij er binnen 5 minuten kunnen zijn en was er geen probleem ontstaan. Ik verwacht wanneer ik bij jullie een plaats reserveer ik daar ook service voor ontvang. Ik vind dit echt een kwalijke zaak !!!

Met vriendelijke groet,

M. Driessen
17-09-2019
marc
Très bien, parking sécurisé facile d'accès et propre ;un peu cher ... .
12-09-2019
Joost
Uitstekend
12-09-2019
René
Netjes, eenvoudig bereikbaar, geeft een veilig gevoel.
06-09-2019
Natalja
It was the best choice to park the car here. We recommend it to everyone who wants to take a walk to the centre. The district is beautiful and not so crowded like the streets in the centre.
06-09-2019
Michaela
Absolut empfehlenswert! Wir haben unseren VW T5 dort geparkt und sind mit den Rädern in weniger als 15 min.in die Innenstadt gefahren. Obwohl wir fie angegebenen Parkzeit um fast eine halbe Stunde überzogen, blieb es bei dem gebuchten Preis. Die Buchungsbestätigung war innerhalb weniger Sekunden da.
04-09-2019
Niklas
Sehr einfache An- und Abreise! Am Abreisetag einfach das Ticket an der Rezeption vom Hilton mit der Buchungsbestätigung abgeben und man erhält ein Ticket zum rausfahren.
04-09-2019
Darren
Very easy to find and pelnty of parking. For exit you just need to go to reception and show your booking confirmation each time. Half the cost of the valet parking at the Bilderberg garden hotel opposite.
02-09-2019
Franck
Perfect!
01-09-2019
hans
Blijkt zondag gratis parkeren te zijn, voor niks 15 euro betaald!
Bali medewerker van Hotel sprak geen Nederlands, erg klantonvriendelijk
25-08-2019
Andreas
Buchungsvorgang war bisschen hindernisreich,
Das Parken klappte vorort gut, Hilton zu empfehlen; ist halt ne vornehme Adresse.
24-08-2019
Doris
War alles problemlos :)
22-08-2019
Mirelle
Dit werkt fantastisch. Een echte aanrader!
20-08-2019
Mahender
Quite comfortable and spacious. The only disadvantage is getting to the city centre. You have to walk 7 mins to the tram stop and will take 20+ mins to the city centre by tram.
19-08-2019
christel
super makkelijk en veel geld bespaard. Dit zal ik zeker vaker gaan doen! Top!
17-08-2019
Roel
In verhouding redelijk goedkoop parkeren op 20 minuten lopen van hartje centrum. Kaartje bij de slagboom halen en bij vertrek bij receptie laten valideren, erg makkelijk gegaan
17-08-2019
Marcin
Extremely smooth experience.
16-08-2019
Armstrong
Very cheap and convenient, only had to walk about 15 minutes to my hotel next to the Casino!
16-08-2019
Ronald
Super problemlos geklappt
13-08-2019
Andrea
Comodo a più alberghi nella zona.
Più conveniente del parcheggio per strada (almeno nei gg feriali).
Ottima esperienza.
11-08-2019
Andreas
Alles super funktioniert. Parkplatz online gebucht, mit dem Auto auf den Parkplatz gefahren und bei der Abreise beim Concierge das Ticket freischalten lassen, bzw. hat dieser uns nach kurzer Rückfrage die Schranke für die Ausfahrt geöffnet.
10-08-2019
Andreas
Einfach zu finden, einfache Abwicklung. Am Wochenende wären möglicherweise auch kostenlose Plätze in der Umgebung zu finden gewesen. Laufstrecke in die Stadt ist bewältigbar, aber dauert eine Weile.
05-08-2019
Joost
Uitstekende ervaring. Makkelijk reserveren, En goedkoop!
02-08-2019
Paul
Very easy to find and park. Just grab your ticket at the gate, park, enjoy your day and then just show the ticket to the hotel reception who validate it for you and that's it. No codes, waiting around or fuss. Would certainly use again...
02-08-2019
Sandrine
Tarif tres correct, pratique pour aller au musée van gogh qui se trouve à un peu plus de 10min de marche.
23-07-2019
Frank
Super unkompliziert am Hilton das Auto abgestellt. Ebenso die Buchung über das Portal klappte ohne Probleme. Gerne wieder.
17-07-2019
Albert
great parking! easy to access. Great service!
12-07-2019
Quin
Prima en makkelijk te bereiken parkeerplek en vlotte afhandeling van de parkeerkaart.
26-06-2019
Knut
Easy to find, enough parking spaces, safe and easy to handle.
23-06-2019
Tudor
Facile da trovare, alla reception molto gentile

12-06-2019
Jesper
Bij vertrek ging de slagboom niet open, terwijl we binnen de tijd vertrokken. Via de intercom werd niet gereageerd.

Mijn zusje ging vervolgens bij het Hilton naar binnen om te vragen of de slagboom open kon. De host bij de deur van het Hilton ging als een malle afschuwelijk tekeer tegen mijn zusje.
Denigrerend, vrouwonvriendelijk en schofterig.

Nooit hier parkeren; zeker niet als vrouw!
07-06-2019
Ines
Dieser Parkplatz liegt ziemlich außerhalb vom Zentrum, aber das weiß jeder vorher. Der Preis war in Ordnung und der Ablauf von Buchung bis Ende ohne Probleme.
02-06-2019
Corine
Uitstekende parkeergelegenheid! 10 minuten loopafstand van Concertgebouw. Fijn dat je kan reserveren; scheelt extra stress bij een landelijke OV-stakingsdag. Voor vertrek moet je wel even de hotellobby in. Aan de balie was Engels de voertaal. Geen punt; maar blijft bijzonder in je eigen land.
29-05-2019
Henning
Klasse Parkplatz in guter Lage. Hat alles bestens geklappt.
29-05-2019
Nicole
Great location for us. The parking is super easy to locate, access and exit. Will be using again for sure!
21-05-2019
John
Perfecte parking
17-05-2019
Stéphane
Excellent service et fonctionnement efficace
14-05-2019
Werner
Es hat alles sehr gut geklappt.
06-05-2019
Stéphane
Service facile, localisation idéale, accueil professionnel
04-05-2019
Aude
Easy, safe and well located. Perfect
02-05-2019
Petra
Sehr guter Parkplatz, es hat alles bestens geklappt.
27-04-2019
Stephanie
Very easy! Just take a ticket at the gate and then park. When it was time to leave, we simply showed the confirmation email to the receptionist, and she gave us an exit ticket immediately. We were inside for less than a minute.

The lot had plenty of spaces. Although the lot is in the open, our car was in full view of the hotel staff, so it seemed secure. Safe neighborhood also.
25-04-2019
Peter
Parking at the Hilton was straight forward with lots of spaces available at all times. I wanted to come and go during my weekend in Amsterdam so the hotel receptionist changed my car park ticket for one that allowed unlimited entrance and exit. Could not have been easier.
15-04-2019
Erin
Einfach App herunterladen (oder Email-Bestätigung auf dem Handy parat haben), Ticket nehmen (nicht verlieren!) und reinfaren. Wenn mas herausfährt, zeigt man die Bestätigung dem Hotelpersonal und sie machen eineim ein Ticket zum herausfahren.

Just download the app (or have your email booking confirmation on your phone), take a ticket at the machine (don't lose it!) and enter the parking lot. Then when you want to leave, you just show your confirmation and the ticket to the hotel staff and they make it into a ticket you can use to get out with.
08-04-2019
Chris
super easy to reach, super friendly personal
30-03-2019
Johan
Very easy parking. Friendly staff.
29-03-2019
Erik
uitstekend
23-03-2019
Marina
Top. Rien à dire.
21-03-2019
Paul
Geweldige parkeerplaats en vriendelijk geholpen door het personeel van het Hilton
11-03-2019
Charlotte
J aurais pu partir bien plus tard, à la réception ils n ont même pas regardé l heure à laquelle je devais partir
11-03-2019
T.A.
Heel gemakkelijk dat je een parkeerplaats kunt reserveren redelijk in de buurt van het gewenste doel.
06-03-2019
Niamh
Great parking however the menebers off staff behind reception seems confused as to why we weren't also staying at the hotel. Also hassle if you want to leave the car park and come back during your paid stay.
20-02-2019
Vincent
Très bien !
20-02-2019
Ronald
Voldoende ruime parkeerplaatsen. Vriendelijke en behulpzame klantenservice!
16-02-2019
Van Breemen Rits
Das war sehr unkompliziert und sehr Gut!

14-02-2019
Céline
Procédure simple et fiable. Très bien.
11-02-2019
Хергелджиева
Great service, perfect for tourists. Cheap and easy to use.
24-01-2019
Helga
Nicht "geschenkt", aber doch deutlich preiswerter als in Amsterdam üblich, problemlose Abwicklung
19-01-2019
Tobias
Could not be easier. Park your car, pick up the exit ticket at the reception and then drive in and out as you like using the tickets you got.

For my german friends: Könnte nicht einfacher sein. Auto parken, an der Rezeption Ausfahrtschein abholen und dann beliebig mit diesem ein- und ausfahren.
12-01-2019
philippe
Ce système s'est avéré moins cher comme prévu mais aussi très confortable et très simple.
06-01-2019
Esdert
Super geregeld en makkelijk bereikbaar.

30-12-2018
Richard
Secure parking and central enough to be convenient for the city centre. Relatively cheap compared to other more central options. Easy to park, plenty of spaces and this was over the Christmas period. Will use it again providng the costs don't increase.
30-12-2018
jerome
Impeccable
30-12-2018
German
Alles sehr gut, es gab kein Problem. Alles sehr einfach. Ich empfehle es.
28-12-2018
francesco
Economico e vicino alla piazza dei musei, mezzi pubblici e circa 30 min. Dalla zona centrale.
Consigliato.
06-12-2018
Fasoli
Ottima posizione e prezzo onesto.
06-12-2018
Herman
Prima parkeren voor bijvoorbeeld een bezoek aan Concertgebouw en Museumplein. Kleine 10 minuten lopen door oud-Zuid. Voor vertrek even bij de receptie van het hotel je uitrijkaart halen.
03-12-2018
Dezeque
Je trouve dommage que l'on ai payé le parking jusqu'à 15h alors que nous l'avons quitté à 11h... soit 4h payés en trop !
22-11-2018
Jan
Top parkeerplek. Neem wel je betalingsbewijs mee, anders betaal je nogmaals de hoofdprijs.
21-11-2018
sébastien
Très bien situé et très simple à trouver. Une excellente manière de se garer à Amsterdam à moindre coût !
07-11-2018
Elly
Prima parkeerplaats tegen een goeie prijs. Wij liepen de Amsterdam Citywalk en waren op korte afstand van het Olympisch stadion en de ringweg.
21-10-2018
wilkin
Super perfect parkeergelegenheid.
Bij in het hartje van Amsterdam.
En dicht bij ons Hotel
12-10-2018
Petra
Super bezahlbare Parkmöglichkeit in Amsterdam mit guter Anbindung ans öffentliche Verkehrsnetz. Jederzeit gerne wieder.
09-10-2018
Onur
Quite centrally located close to Museums Quarter. Left our car for two days at that parking and were very satisfied. The only thing we missed were clear instructions when booking the parking, what to do when arriving or leaving.
04-10-2018
MATTEO
Ottimo. Tutto bene.
04-10-2018
van Buuren
No massive problems, but it was very unclear if I was even in the right place. There was no sign about what to do if you have a reservation. I had to push the call-for-help button on the entry and exit machines about 6 times total to get in and out. Several times there was no reply; other times I heard something but then nothing more and the barrier stayed down.
28-08-2018
Samia
Impeccable, très pratique! Accès concertgebouwplein facile!
24-08-2018
Bernard
service parfait
17-08-2018
Agnes
Très facile d accès bien situé par rapport au centre . Simple de fonctionnement
15-08-2018
Sophie
Genial, explicite, simple, rapide
12-08-2018
Konstantin
Alles bestens! Gerne wieder!
29-07-2018
Michael
Excellent safe location in a very nice neighborhood. Short walk to the city from the parking lot.
21-07-2018
yves
Très bon plan pour un prix correct.
POLITIQUE DE PRIX !!!!!
Prix donné 3 jours avant : 36.5 € pour 1 jour et 6 heures différent du prix donné 1 jour avant : 28 € pour la même période.
offre et demande oblige ????
12-07-2018
Wim
Prima geregeld.
Gewoon kaartje trekken en bij vertrek omwisselen aan de balie in het Hilton.
Alles verloopt soepel.
Ook oplaadplaatsen voor elektrische auto beschikbaar.
12-07-2018
Derman
This was my first use of Mobypark. Everything went really well i definitely recommend this car park service especially while you are visiting Amsterdam. Because car park processes are incredibly expensive.
02-07-2018
james
Fantastic, could not have been easier, great service, thanks
12-06-2018
Sabrina
Einfach perfekt! Wir kamen dort an, nahmen das Ticket und 2 Tage später gingen wir mit dem Ticket und dem Reservations-Mail an den Empfang und bekamen ein anderes Ausfahrticket. Ganz einfach, schnell & günstig :)
03-06-2018
Harmen
Prima concept van Mobypark met één groot nadeel.
Vooraf moet aangegeven worden de geplande aankomst- en vertrektijd.
Lastig om dat exact te doen als je op ruim een uur afstand woont van Amsterdam. Toch moet vooraf over de geschatte tijden worden afgerekend.
Wij arriveerden rond de geplande aankomsttijd maar vertrokken eerder en daarmee wordt geen rekening gehouden. Betaling is niet gebaseerd op de werkelijke parkeertijden dus onterecht duurder dan noodzakelijk.

24-05-2018
Thomas
Hat alles perfekt geklappt.
23-05-2018
Peeters
Prima parkeerplaats. Gereserveerd voor 24 uur van 18-18 uur. We hebben 20.50 euro vooruitbetaald. We waren een uur eerder aangekomen en hebben dus van 17-18 uur (volgende dag) van parkeerplaats gebruik gemaakt. Vervolgens moesten we nog ruim 16 euro betalen...Samen dus 36 euro.... Best duur om voor een uur extra 16 euro te betalen
20-05-2018
Peter
Just fab! Will use the Hilton again. Really worked out for us last week. We bought a small apartment close-by a few years ago but are not resident and, therefore, cannot get a parking permit. So, on our regular (monthly) visits to Amsterdam, our biggest pain is to find reasonably-priced parking that's not a long distance from the apartment. Parking in the Hilton worked out perfectly. Hotel staff were very friendly and helpful; no time lost explaining the MOBYPARK ticket - they had seen my reservation in the system and were waiting for me. It's not cheap - let me add - but it's cheaper than parking on the street. Plus you have virtually 24/7 private security in well-lit area. Will
11-03-2018
Linda
Perfect. Goed bereikbaar en makkelijke handeling bij de receptie, qua betalen.
01-03-2018
Aida
Good location, great service
24-02-2018
Gerard
Zeer eenvoudig te boeken, locatie is goed bereikbaar en direct aan de ingang van het hotel.
28-01-2018
Connie
Prima locatie om te parkeren voor een zeer schappelijke prijs.
21-01-2018
Philipp
Alles hat super geklappt und das Auto steht auf einem sicheren Platz, wo man sich keine Gedanken machen muss das was passiert . Kann man nichts falsch machen !
16-01-2018
Annelies
Prima parkeerplek, personeel in het hotel was heel behulpzaam en vriendelijk
22-11-2017
Lars
Super Parkplatz. Etwas außerhalb, dafür aber verhältnismäßig günstig. Parklücken groß genug. Kann ich zu 100 Prozent weiter empfehlen.
15-11-2017
Marian
Keurig geregeld! Ruime parkeerplaatsen, nette omgeving. Aanrader!
04-11-2017
Adriaan
Super geregeld
31-10-2017
Ferdinand
Prima service
28-10-2017
Bob
Very convineient and very easy to use. Quick in and out.
23-10-2017
Mindaugas
Very good parking.
11-10-2017
Sarah
Schnell und unkompliziert!
05-10-2017
Fabio
parcheggio perfetto e si trova con facilita'
14-08-2017