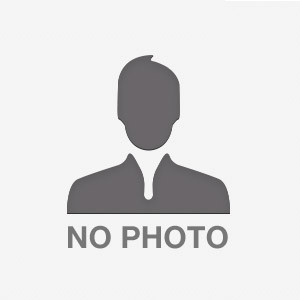 pierre
Antwortet innerhalb 1 hours
Mitglied seit Feb '18
Travaillant et Résident au 20, rue feutrier,je mets mon parking en location à la journée, à la semaine et au mois. Disponible 24h/24, je remets le Bip en mains propres et suis à votre disposition, sur place, en cas de besoin.
23 Bewertungen
Tino
Very good and nice communication and a great parking lot. Perfect - we'll come back for sure. Greetings from Aachen Silke and Tino
10-12-2019
Coralie
Top ! Je garde l'adresse sous le coude !
01-11-2019
Edwin
Neat, helpful and friendly!
23-10-2019
Miriam Sikkers
Perfect geregeld!!
Aanrader.
11-03-2019
Ewout
A bit messy with picking up the key, but Pierre was reachable and fixed the problem within the hour. Beside that the garage was verry small and we had to squeeze in the car. I've got no other experiences with parking in paris, but seeing the rest of the traffic it's probably a normal size garage for paris
01-03-2019
René
Very good! The hotel knew about the remote control and everything was well arranged! Thank you Pierre.
You have to drive carefully but even with a SUV (Volvo XC60) it was all right to park.
28-02-2019
elisabeth
Tout s'est bien passé . Pierre s'est montré disponible pour répondre à mes questions . Je recommande .
18-02-2019
Chantal
Het was perfect! Het ging precies zoals in de instructies die Pierre me had gemaild. Het hele weekend kon ik de afstandbediening bij me houden, dus we konden tussen door nog spullen in de auto leggen. Merci Pierre!
13-01-2019
céline
grande disponibilité de Pierre et système de récupération du bip parking très simple.
Par contre, place un peu juste pour une grosse voiture C4 7 places. Il faut viser juste ! Ma
13-12-2018
Fabian
Perfect
31-08-2018
Jean-Loup
Excellent service, parking à 2 pas de Montmartre. Pierre est très disponible et arrangeant et se plie en 4 pour s'adapter à vos heures d'arrivées.
Merci à lui pour son professionnalisme et sa disponibilité, je recommande à 100% Pierre si vous souhaitez un service irréprochable.

27-08-2018
Mark
Goed parkeerplaats ,op loopafstand van metro en hotels.
Een betrouwbare,vrolijke eigenaar!
27-07-2018
Annabell
Wir haben den Stellplatz für 6 Tage gebucht. Am Anreisetag erklärte uns Pierre sofort alles und war super freundlich. Die Fernbedienung konnten wir für die 6 Tage behalten. Insgesamt war alles total unkompliziert. Wir können Pierre nur weiterempfehlen.
23-07-2018
Linda
Mooie propere veilige parking.Hele behulpzame vriendelijke heer
Bedankt Pierre om de hulp bij het parkeren in de garage
09-06-2018
Marcel
Very satisfied about the parking. The instructions were clean. The remote control worked perfectly. Good.to know : the street is closed for traffic but the civil servants let you pass when you tell about the parking.
10-05-2018
Yevgeniy
All was very nice and the owner was very friendly.
29-04-2018
Zoetermeer
Prima parkeerplaats. Prima eigenaar en zeer behulpzaam.
26-04-2018
Francois
Personne tres arrangeante pour les horaires et disponible
N'en pas hésiter
19-04-2018
Kobe
Zeer vriendelijke, behulpzame en stipte eigenaar. Goede ruime parkeerplaats! Bedankt Pierre!
04-04-2018
Kamil
Pierre was very friendly and a big help during our visit in Paris.
I did not have to worry about my car, so it was possible to enjoy the city.

Thank you for your kindness, Pierre.
02-04-2018
Mimoun
Perfect
01-04-2018
Ulrich
It was a pleasure to use this parking space because Pierre had organized everything very well. He immediately responded to emails and phone calls. He speaks Englisch very well. If I come back to Montmartre I will definitely leave my car at Pierre's Parking again.
23-03-2018
Monfleur
Parking couvert, voiture en sécurité avec un bip à disposition donc on peut s'en servir autant de fois qu'on le souhaite, et surtout Pierre est très arrangeant tant pour les horaires que pour la façon de récupérer et déposer le bip du parking, je recommande sans hesiter !
17-03-2018