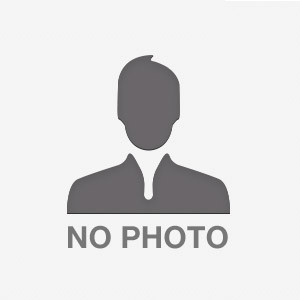 Paul
Antwortet innerhalb 1 hours
Mitglied seit Apr '14
46 Bewertungen
Patrick
We are very satisfied about the parking place and service of Paul. Clear communication, and a parking place with enough space.
02-01-2020
Monique
The communication with Paul went perfectly. He made sure we had the remote on time and the instruction to park was very clear. We chose this as we have a big van for wheelchair use. Paul assured us that it would fit, and indeed it did, although we did not use for another reason. Next time when we visit Paris, we will certainly book this again when hotel is in the area.
18-10-2019
Nadine
Très bien !
01-09-2019
Marc
Reibungsloser Ablauf, Kontakt war sehr gut, Lage top, großer Parkplatz, gerne wieder!
05-05-2019
Alexandra
Prima parkeerplek, als je in de buurt ervan verblijft, auto staat veilig en eigenaar is goed te bereiken
23-04-2019
Andreas
Einfach, unkompliziert und komfortabel. Gerne wieder.
16-02-2019
Boris
Sehr zu empfehlen. Paul hat uns den Zugangsschlüssel an unserem Hotel hinterlegt. So konnten wir flexibel anreisen. Auch die Abreise funktioniert flexibel - bei uns kam es nicht auf die Stunde an.

Um das Zufahrtstor zu öffnen den Funkschlüssel klicken und halten. Kurzer Klick auf den Schlüssel (wie in der Anleitung beschrieben) reicht nicht.

Wir würden den Parkplatz jederzeit wieder empfehlen. Bei unserem nächsten Paris-Trip werden wir bestimmt wieder darauf zurückkommen.

____

Everythings fine. Very flexible arrival and departure. Key was given to our hotel before our arrival. One thing: you need to click AND hold the key to open the door to the parking place.

We recommend this parking place and we will probably book it again when planing our next trip to paris anytime.
12-12-2018
Rebecca
Communication with Paul was excellent, and very fast. Paul was not in Paris at the time of my visit, but he quickly arranged for someone else to meet me at the garage and explain the arrangements for access and returning the keys.

The parking garage itself is well located and very central. Those in large vehicles should note that the space within the garage is small with lots of poles, so manoeuvring large vehicles is very difficult.

There were works taking place in the garage when we were leaving, and we were scolded (by an unknown lady, possibly a custodian of the building?) for not having departed prior to 08:00, but otherwise we had no issues.

I would use Paul's parking space again (but not in a large vehicle!).
29-10-2018
Bernd
Es hat alles super geklappt. Der Kontakt war unproblematisch. Die Beschreibung hat zu 100 % gepasst und sollten wir noch einmal mit dem Auto nach Paris fahren, werden wir auf jeden Fall versuchen, diesen Parkplatz wieder zu bekommen.
Tout s'est bien passé. Le contact a été sans un aucun problème. La description a été à 100 % correcte et au cas que nous revenons un jour à Paris en voiture, nous allons sûrement essayer de recevoir ce parking de nouveau.
26-08-2018
Emre
Gleich um die Ecke super Parkplatz sauber und leicht zu finden... wurde ich beim nächsten Paris Trip erneut buchen ... Danke !
30-07-2018
Felix
Fast and friendly contact after booking. Great service. Park space easy to find and access. Metro Station close by. Perfect.
24-05-2018
Astrid
Paul was very accurate and precise in his communication. On our arrival he was there himself so there was no need to read the written instructions he sent us per email before. However before I started to write this review, I carefully read his instructions and in my opinion it was more then clear and getting in and leaving the parking, should not pose any problem if Paul would not be there himself to let you in.

Even for our big car, a Landrover Defender, there was more then enough space to park. Would definitely recomemmend this parking sto anyone!
14-05-2018
Onno
We stayed a weekend in Paris. Parking in Paul's parking was a great experience. Covenient location, easy access, very good Communication, a perfect spot. On top of this, Paul arranged our electric car to be charged in the garage. Next time, we will come back. Highly recommended.
30-04-2018
Christian
I had a wonderful stay in Paris. Everything worked out well with Pauls parking spot! I can highly recommend it.
01-03-2018
Remco
Right in the center of Paris. Perfect parking spot.
Service from Paul was great. Left the parking key at the desk of my hotel. So after check in I could park my car in the underground garage.
Got good directions so the parking spot was easy to find.
Next time I go to Paris. I hope his parking spot is free to rent again.
05-02-2018
Josephine
Excellent service and experience, thank you Paul!
We followed your detailed instructions, all went very well. Just 2 recommendations/questions: inside: the number 14 for the Parking place on the floor is hard to find, a little white paint on it? And leaving the garage at final departure moment: We solved the question by driving to the doors, my daughter went outside, opening the doors from outside again, i drove the car into the street, waited for my daughter who ran back in to put the remote control tag in the indicated place.. and came out by the persons door: is that how it should be done? Best regards
08-10-2017
Alexander
Hat alles super geklappt. Netter Kontakt. Haben problemlos mit einem Kombi parken können und die Lage war perfekt, sehr nah am Eiffelturm. Werden definitiv wieder beim Paul buchen wenn wir Paris besuchen
05-09-2017
Maarten
What a great experience! A perfect parking spot in the 7th, near our hotel, very nice and friendly mail contact with Paul, he even delivered the pass at our hotel. Expected a narrow parking spot in Paris, but even our Volvo V70 fitted perfect! When coming back to Paris we know where to park! Thanks again Paul!
28-08-2017
VINCENT
Merci pour le parking très bon Acceuil
30-06-2017
Nelleke
Good communication and service, parking spot like described. Can recommend.
06-05-2017
Huib
We parked our Audi for 4 days in 15 Rue Chevert and it was great. Location is very central and the parking spot was fine, as well as Paul's service.
01-05-2017
Jose
Nice parking place. Door opens slighitly dificult
17-04-2017
Alina
Gute Lage, hat alles gut geklappt nur mit großen Autos knapp deshalb keine 5 Sterne
09-04-2017
Jasper
Perfect parking. Paul dropped the key at the hotel. So easy to access the parking. Recommanded.
18-03-2017
Saskia
Great spot! The communication with Paul went very well.
09-03-2017
emmanuel
excellente communication,
Je recommande.


02-01-2017
Massimiliano
Hat alles super funktioniert. Paul war immer erreichbar und hat den Parkschlüssel sogar an der Rezeption meines Hotels hinterlassen.

Unkompliziert, schnell und sicher. Sehr empfehlenswert! Danke Paul!
22-12-2016
Ronald
perfectly arranged by Paul, remote control was handed over to the hotel allready.
Garage is easily accessible and the parking place too.
no complance at all.
29-11-2016
Alex
Great parking, easy to reach and spacious spot. All was arranged very well!
22-11-2016
Sven
Klasse Service, absolut zuverlässig und hilfsbereit, netter Kontakt. Der Schlüssel für den Tiefgaragenstellplatz wurde sogar ins naheliegende Hotel gebracht. Jederzeit wieder würde ich Pauls Parkplatz buchen. Danke!!!
06-11-2016
Simon
Everything went as planned. Great communication, easy access and secure. Would recommend this to anyone. Also close to metro and Autolib. Thanks Paul
17-10-2016
Soeren
Hat alles Perfekt funktioniert. Sehr freundlicher Kontakt.
25-09-2016
Anna-Magdalena
Die Garage liegt in einer ruhigen Nebenstraße im Zentrum von Paris und ist leicht zu finden. Die Parktasche ist für einen kleinen Fünftürer sehr geräumig. Paul hat sich viel Mühe gegeben, die Schlüsselübergabe so angenehm wie möglich zu arrangieren. Hat alles ohne Zeitverzögerung geklappt. Auf Wunsch wird der Schlüssel auch zur Unterkunft geliefert. Empfehlenswert!
19-09-2016
Antony
Paul was so very helpful and all correspondence with him was always on time.He even brought the pass for the car park to the hotel which meant no waiting. The parking space was in a very good location and the bay was a very generous size to accommodate my car which is quite large easily. I would use Paul again without a doubt ,next time we visit.
Thanks again Paul for your service.

31-08-2016
Michel
Paul's Parkplatz ist sehr zentral gelegen und verfügt über alles, was ein Fahrzeug sich wünscht. Der Parkplatz ist sehr geräumig und die Einfahrt einfach zu finden. Die Dienstleistung von Paul war sehr gut. Paul hat sogar dafür gesorgt, dass der Garagentoröffner am Hotel deponiert worden ist. So konnte ich nach Ablad meines Gepäcks sofort zu Paul's Parkplatz fahren und mein Fahrzeug deponieren. Ich werde bei meinem nächsten Aufenthalt in Paris wieder den Parkplatz von Paul mieten. Danke Paul und eine gute Zeit!
22-08-2016
Marc
Great parking place. We have been here for the second time. The owner is very helpful, and brought the key to our hotel!
22-08-2016
Kira
Very nice parking place in the Centre of Paris with a lot of space even for huge cars (we used it with a VW multivan). The Street is small and calm, so easy to get into the Garage. Paul is very nice und flexible.
30-05-2016
Marc
Very easy parking, Spacious parking place. And easy leaving, because you can leave by yourself, so you are flexible.
09-05-2016
Yuri
Perfect spot in garage in the middle of Paris. Nice and kind owner, also English-spoken, who gives clear instructions on how and where to park. The spot is on level -1, in the left outer corner.
02-05-2016
Geert-Jan
Perfect! In the centre of Paris, near the EIfeltower. Very good communication with the owner. Will use it again.
08-04-2016
Maryse
Perfect location, near Les Invalides; perfect service.
29-03-2016
David
Excellent communication, fully flexible, and perfect space next to the Eiffel tower. Was met by pauls sons who were very polite and friendly. Was able to access my car 24/7 and will 100% use again when back in Paris.
19-03-2016
Cindy
It was een very good and safe parking place, with us next visite to Paris we surely try to reserve this place (in the central) again. Our contact person was very correct and friendly. Thanks
15-12-2015
Sanne
Good and secure parking, contact about opening and closing the parking was by SMS and worked fine. Nice and friendly contactperson .
08-11-2015
Bert
Great parking and easy accessible.
Only two streets away of the eifel tower.
Very good service.
28-07-2015