Top 10 Italian Restaurants in Amsterdam: Explore Italian delights and smart parking choices
23-08-2023
Amsterdam, a city known for its picturesque canals and vibrant culture, also boasts a thriving culinary scene that spans across various cuisines. Among the diverse options, Italian cuisine holds a special place, offering a delectable journey of flavors that transport diners to the heart of Italy. In this gastronomic exploration, we dive into the top 10 Italian restaurants in Amsterdam, unveiling not only their savory offerings but also convenient parking options to enhance your dining experience.

1. nNea Pizza: Unveiling the Secrets of Neapolitan Pizzaiolos
Celebrated for its Neapolitan-style pizzas, nNea Pizza has captured the hearts and palates of pizza enthusiasts since 2019. Since then, nNea Pizza has swiftly secured its place as a top pizzeria in the Netherlands and earned prestigious accolades. The light and fluffy texture of their dough is achieved with a fermentation process that takes over 50 hours! The pizzeria has been voted as one of the best Italian restaurants outside of Italy and is considered the best pizza in Amsterdam.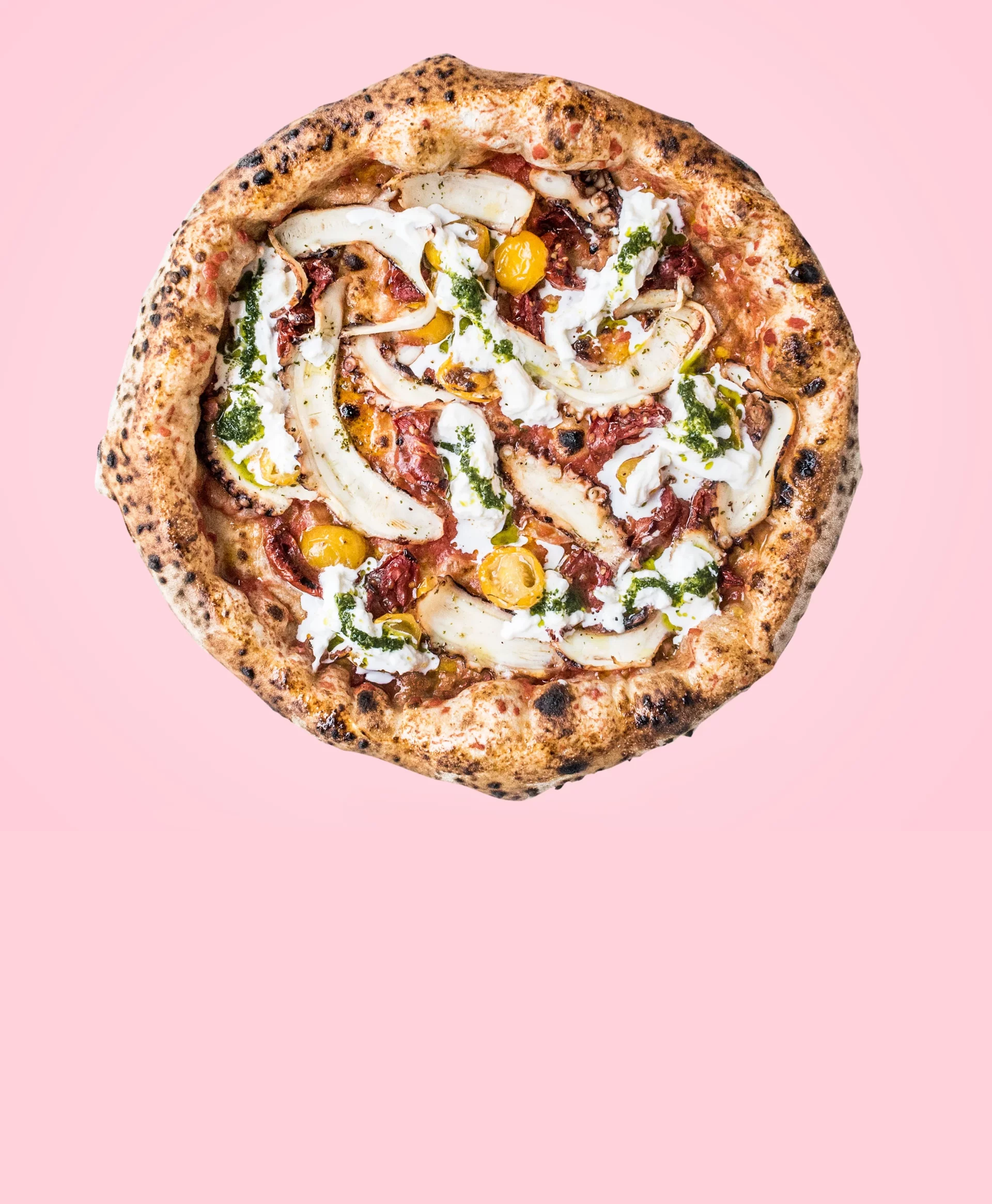 Source: nNea Pizza
While indulging in these mouthwatering flavors, consider booking with Mobypark to secure a parking spot nearby for your vehicle, and simply walk to the pizzeria for a stress-free dining experience!
2. Toscanini: A Flavorful Expedition into Authentic Italian Cuisine
Toscanini, a culinary landmark in the Jordaan neighborhood, is a haven for those seeking an authentic taste of Italy. Established in 1985 and subsequently relocating in 1990, the restaurant is helmed by chef-owner Leonardo Pacenti. Known for its home-cooked regional Italian cuisine, Toscanini offers a modern rustic setting with an open kitchen, inviting guests to experience the culinary magic firsthand. The menu includes a variety of dishes, such as fish, heavenly pastas, and tasty organic pork dishes.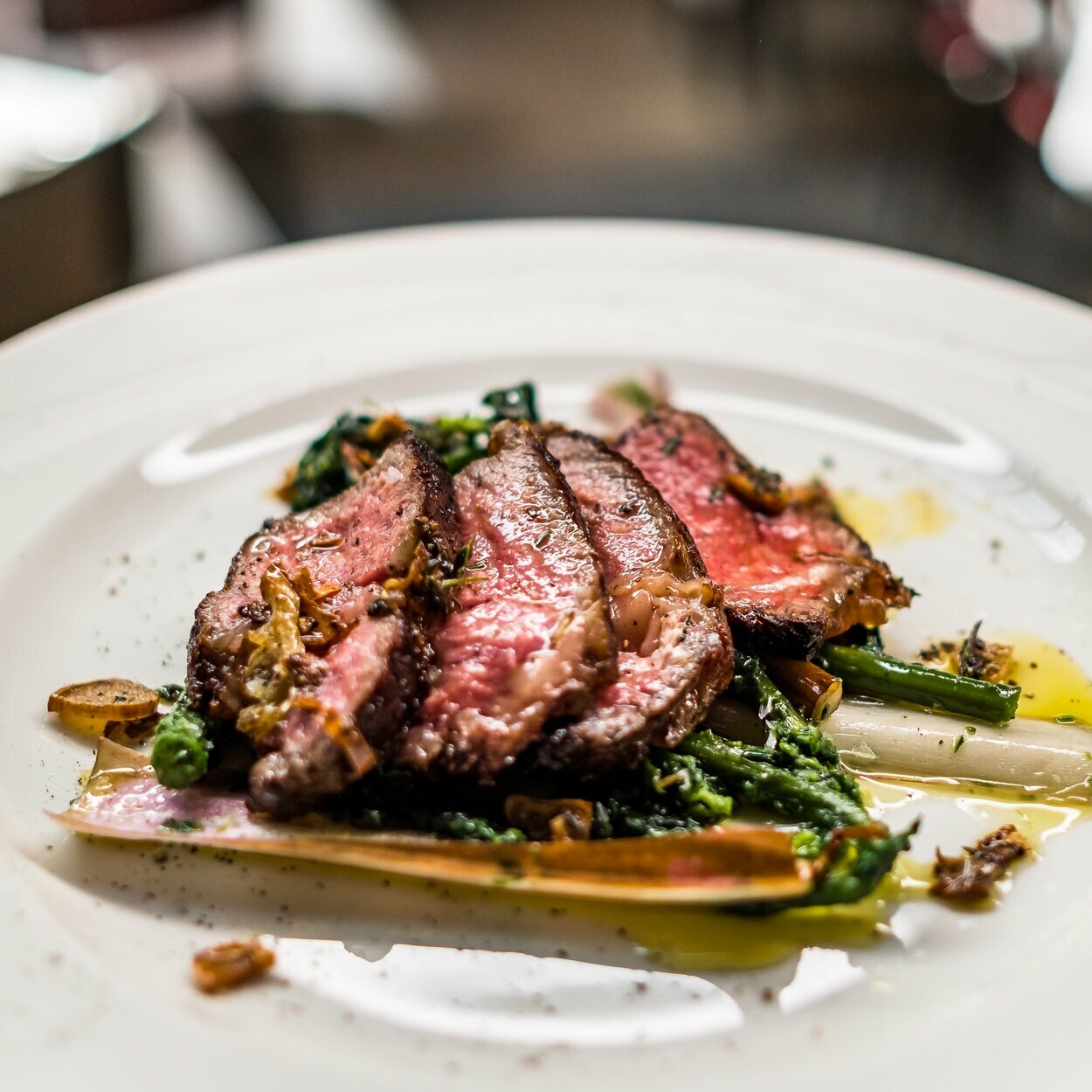 Source: Toscanini
Finding parking in the bustling Jordaan area can be challenging. Thanks to Mobypark, you can easily research nearby parkings in advance!
3. Pastai: Pasta Paradise of True Italian Flavors
Pastai, a haven for pasta lovers, serves up freshly made Italian pasta dishes that delight the senses. Launched by three Italian partners who wanted to introduce delicious and freshly made pasta to the customers in Amsterdam, the restaurant offers a variety of pasta dishes, such as Spaghetti Rossi di Mazara, Casarecce alla Trapanese, and Pappardelle alla Bolognese. The menu also includes starters like fried pizza dough with Parma ham and truffle butter, and desserts like tiramisu.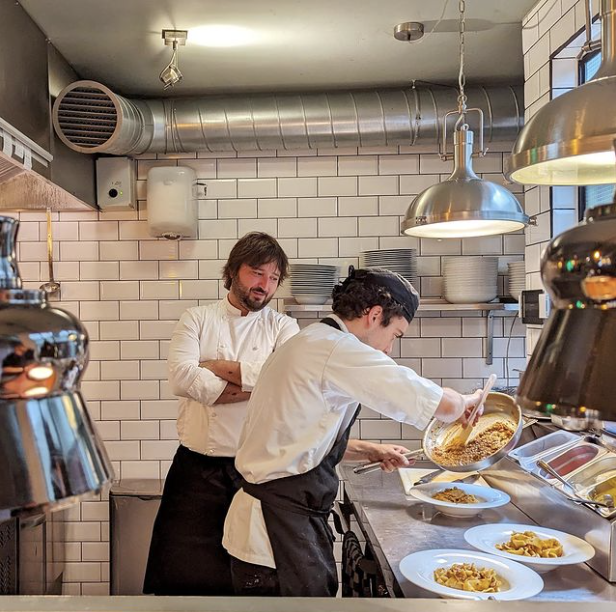 Source: Pastai
Enjoy your authentic dining experience by exploring nearby parkings and even reserving a parking spot in advance at Parking Oud-West Overtoom Helmersbuurt, which is a breezy 8-minute walk from the pasta haven!
4. Bussia: Where Traditional Craftsmanship Meets Modern Charm
Bussia is an artisanal haven situated in the Nine Little Streets neighborhood, known for its charming atmosphere and unique shops. Bussia's kitchen crafts Italian dishes with authentic ingredients, offering a refined Italian style of cooking. Bonus point: their breads, pastries, and pasta are all handmade!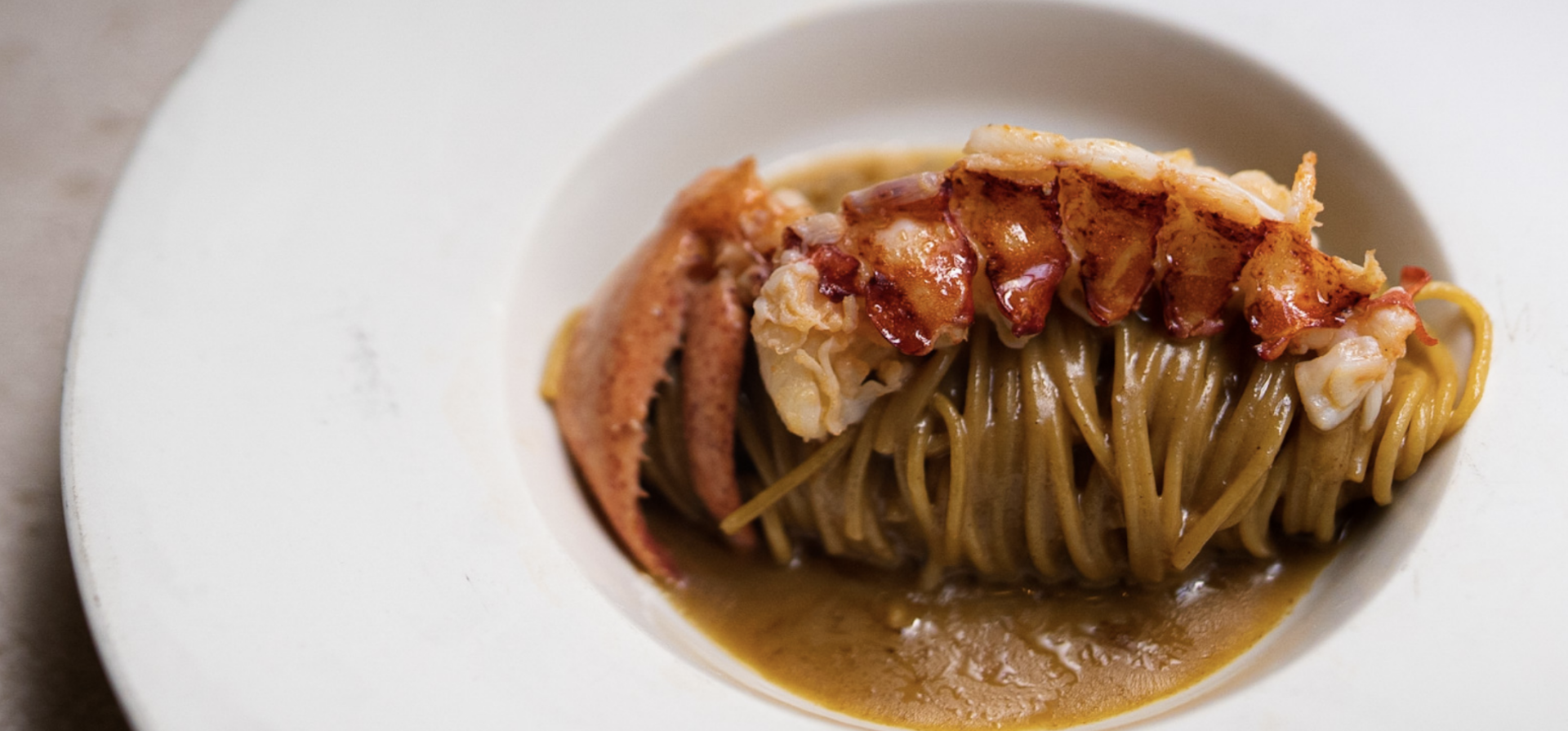 Source: Bussia
Elevate your dining experience by searching for nearby parkings and booking a parking spot at Parking 9 Straatjes Amsterdam City Centre, from which you can take a 9-min walk through the canals and easily reach the restaurant, ensuring you savor each handcrafted dish without parking worries!
5. Trattoria Toto: Genuine Italian Flavors in a Quaint and Cozy Haven
Trattoria Toto captures the essence of Italian trattorias with its rustic charm and scrumptious cuisine. The authentic Italian restaurant is known for its gentile ambiance, typical of Italian trattorias. The menu offers a great selection of dishes, including pasta with gorgonzola-walnut sauce for those who enjoy rich flavors.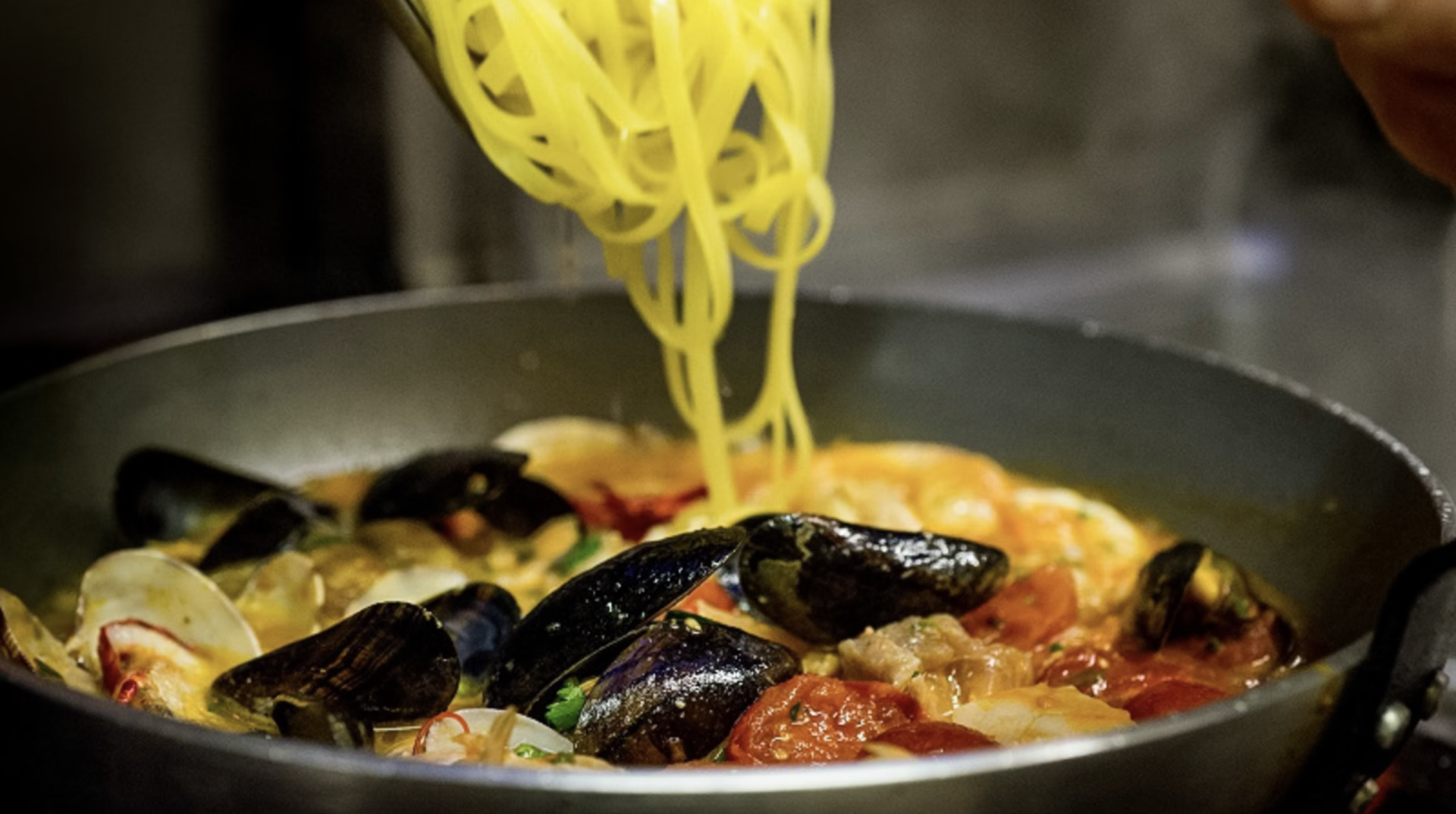 Source: Trattoria Toto
Plan ahead by discovering parking solutions close to the restaurant on Mobypark, such as Parking Leidseplein Nassaukade Amsterdam, and don't forget to book in advance so that you can relish every moment of your Italian culinary experience without worry!
6. La Perla Pizzeria: Neapolitan Pizza Bliss in the Heart of Jordaan
La Perla is located in the heart of the Jordaan neighborhood, which is often referred to as "Little Italy" due to the presence of numerous Italian restaurants. The popular Italian pizzeria is known for its thin-crust Neapolitan-style pizzas that transport you to Italy's streets. The pizzas are made from fresh ingredients imported from Italy and cooked in a wood-fired oven. In addition, La Perla also offers an interesting wine menu with several wines available by the glass.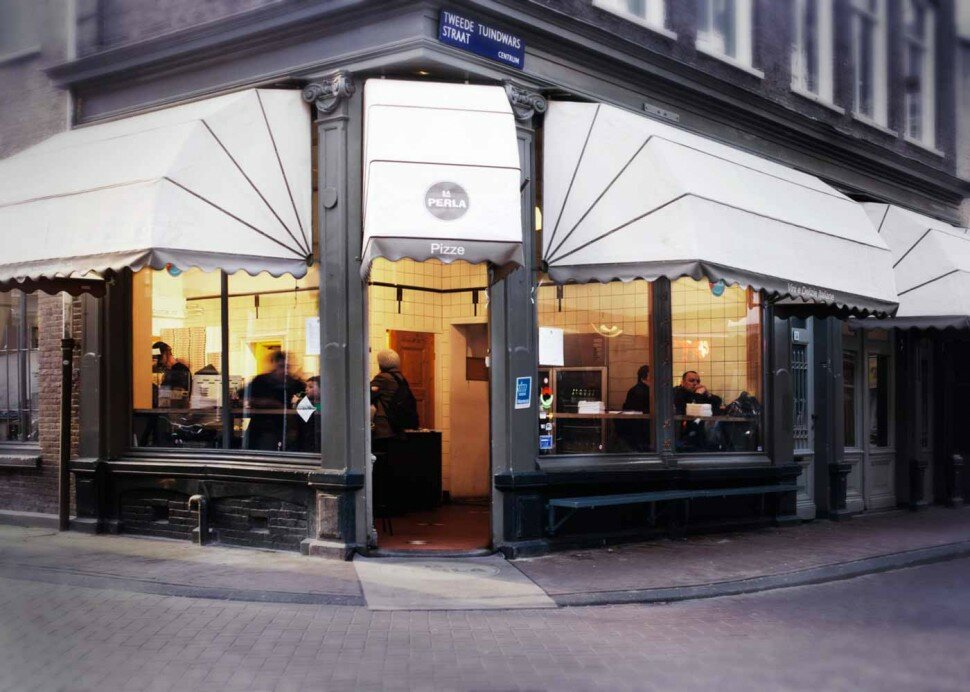 Source: La Perla Pizzeria
Make use of Mobypark to explore convenient parkings nearby the restaurant, allowing you to fully enjoy La Perla's iconic pizza creations!
7. Caldi e freddi: Take a Delightful Piece of Italy to Go
Caldi e freddi, a charming and unassuming Italian takeout restaurant and deli, serves a variety of authentic Italian meals, including pizzas, calzones, and bread baked in-house daily, alongside made-to-order sandwiches, pastas, espresso, and coffee drinks. With a menu brimming with authentic Italian dishes, this charming eatery offers a taste of Italy's heart and soul.
Source: Caldi e freddi
To relish your meal without worry, check out these convenient parking solutions by Mobypark, such as Parking Dam Square Amsterdam, a parking spot just a 10-minute stroll from the restaurant.
8. Dal Pagliaccio: A Harmony of Italian Passion and Dutch Creativity
Established in 2021, Dal Pagliaccio is a relatively new addition that is run by a group of Dutch-Italian people who are passionate about sharing their love for Italian cuisine and culture. With a diverse menu featuring pastas, homemade focaccia from an old family recipe, and a range of seasonal dishes, Dal Pagliaccio offers a blend of warmth and flavor.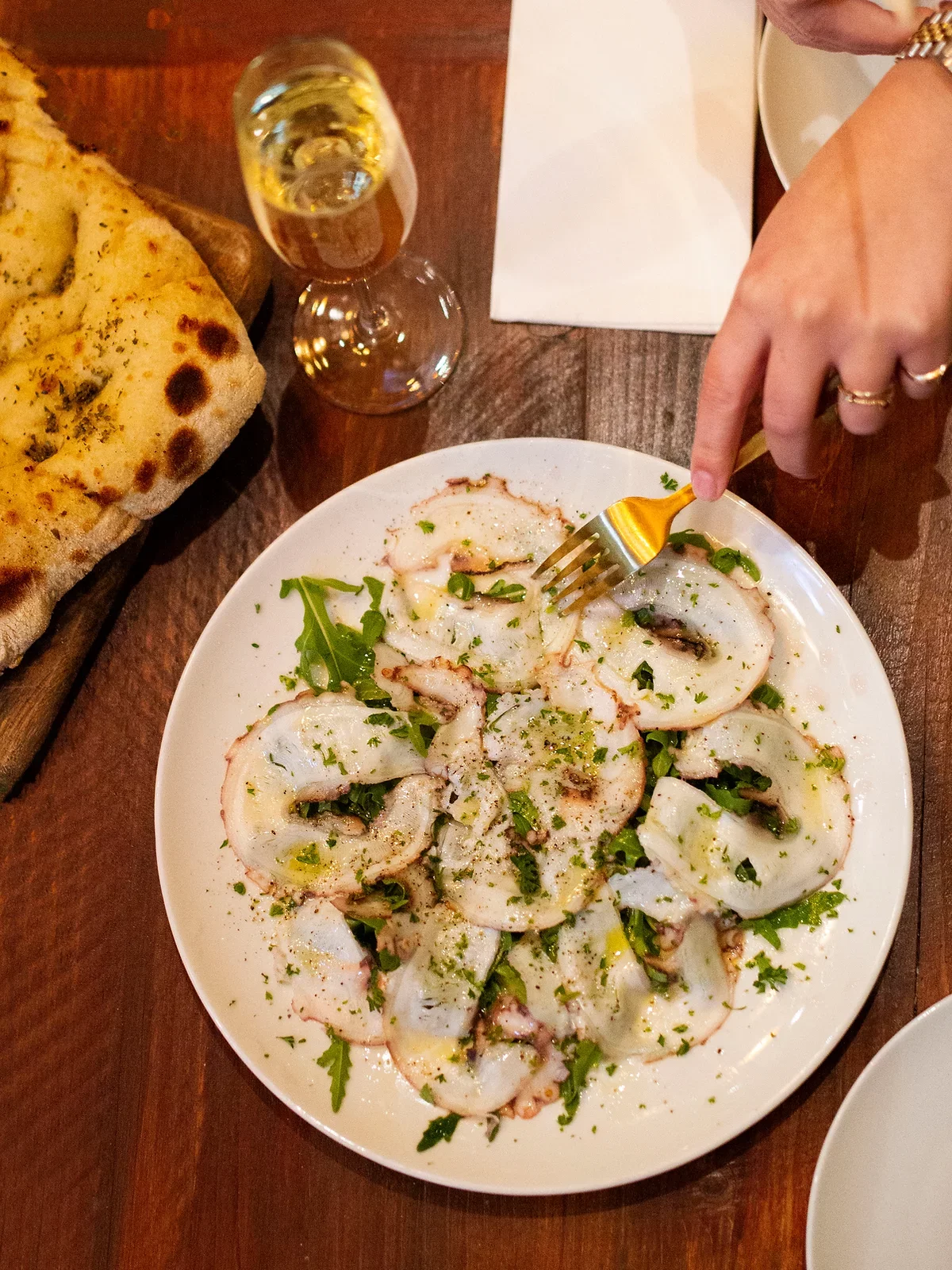 Source: Dal Pagliaccio
While immersing yourself in this fusion of cuisines, make sure to search for nearby parking spots in advance! For a hassle-free experience, perhaps book a spot at Parking Havengebouw Amsterdam Central Station, just a 10-minute walk away from the restaurant.
9. TOZI Restaurant & Bar: Venetian Culinary Traditions Infused with Modern Comforts
Located just a short walk from the Vondelpark, TOZI brings Venetian-inspired cuisine to Amsterdam, offering cicchetti, which are small sharing plates, an all-Italian wine list, and a cocktail bar featuring Italian gins and barrel-aged Negronis. Some of the dishes you can find at TOZI include Buffalo ricotta ravioli with black truffle, Spaghetti chitarra, Tonnarelli "Cacio e Pepe," and Lobster Linguine.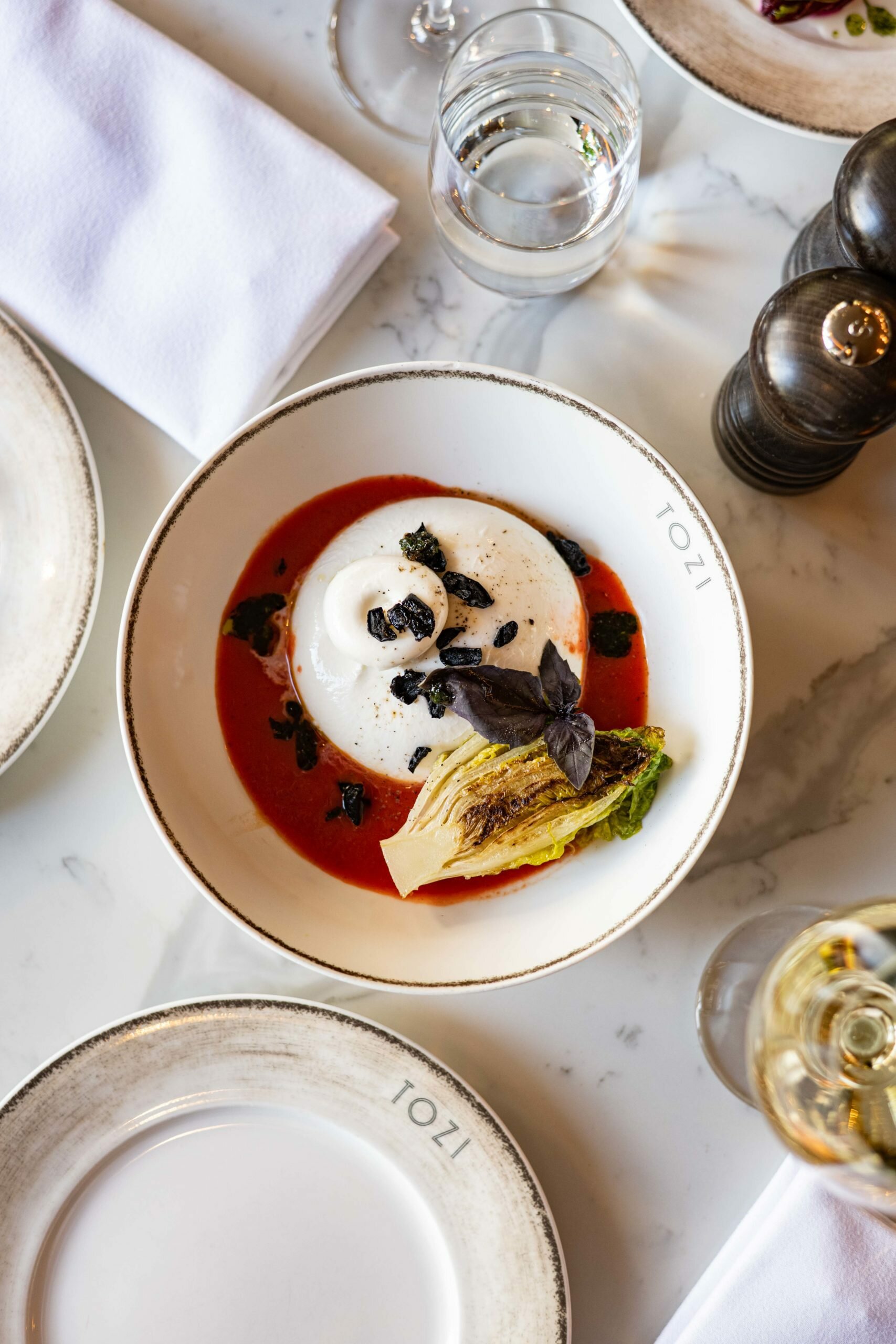 Source: TOZI Restaurant & Bar
For a memorable dining experience in the Oud-Zuid neighborhood, don't forget to explore convenient parkings in the area and consider reserving a parking spot at Parking Amsterdam Oud-Zuid Hilton, just a 9-minute walk away from the restaurant!
10. Momenti Italian Cuisine: A Luxurious Seasonal Culinary Odyssey
Momenti introduces an ever-evolving menu based on seasonal Italian ingredients. The Italian fine dining restaurant offers a unique culinary experience, with a menu that changes every two months based on the availability of seasonal products imported from Italy. The three owners of the restaurant, who all completed professional culinary training in Italy, aim to share the real Italian food and wine culture in Amsterdam.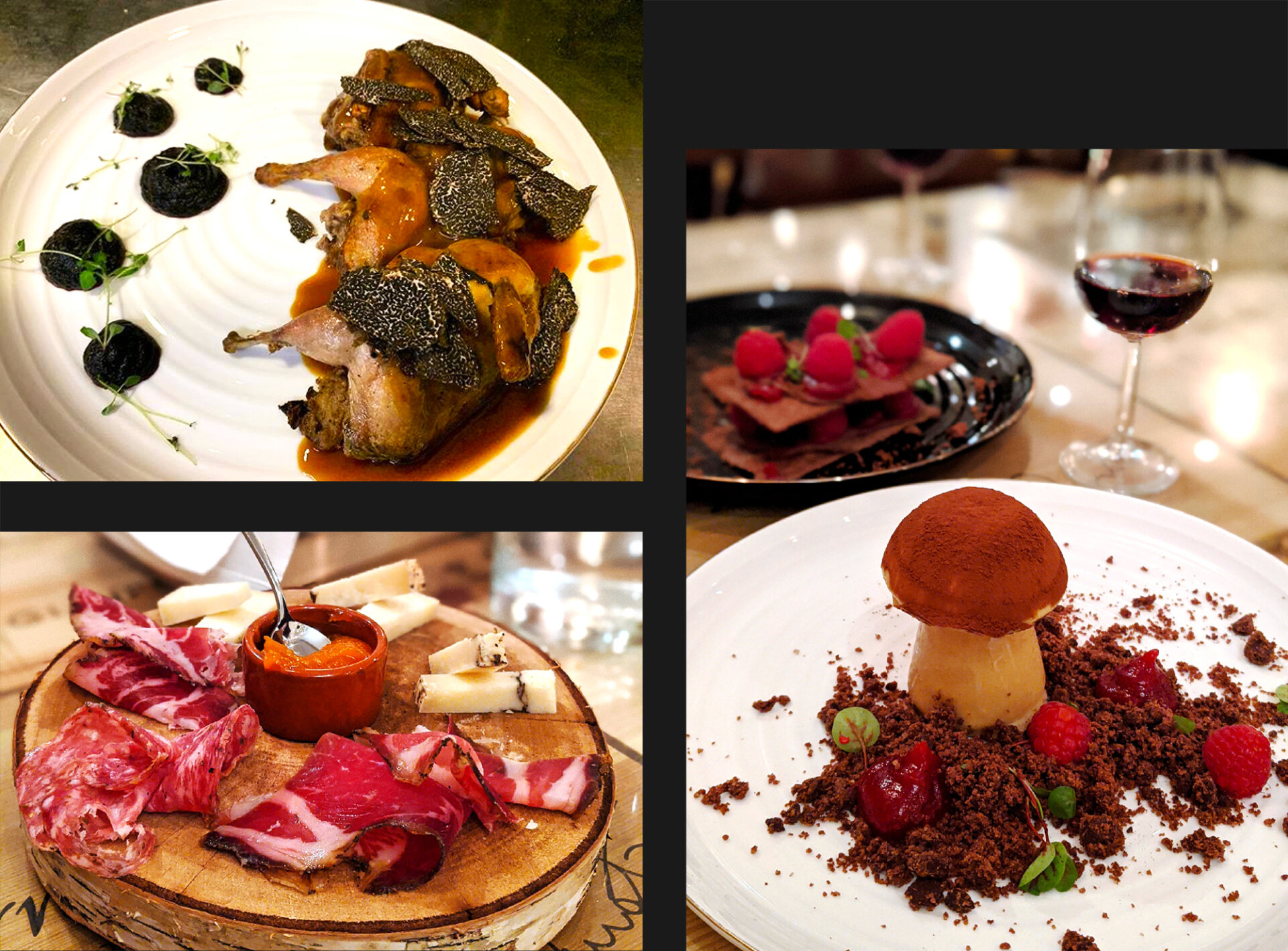 Source: Momenti Italian Cuisine
Don't forget to plan for parking in advance! Explore nearby parking spots and reserve one for yourself, ensuring you savor every carefully curated dish without parking stress.
As you embark on a culinary journey through Amsterdam's top Italian restaurants, keep in mind the convenient parking solutions available on Mobypark to enhance your dining adventure. From wood-fired pizzas to handcrafted pasta, each restaurant offers a unique experience that can be elevated with smart parking choices. By planning ahead and booking a parking spot in advance, you can savor every moment, dish, and flavor without the hassle of parking concerns. So, whether you're enjoying a slice of Neapolitan pizza or indulging in a hearty pasta dish, let these easy parking solutions be your gateway to a truly exceptional Italian dining experience in Amsterdam.
Did you enjoy this blog? Share it with your friends and family using one of the buttons below.