How can I book more than one parking space?
After you have already reserved parking space, do you want to reserve another one in the same location?
In order to reserve another parking space at the same time and location, you will need to proceed with a new booking as you did with the previous one.
In case, you need a parking spot for another user, then make sure to adjust the information (license plate and phone number) in the profile before booking.
Note: We have a few locations where the parking request needs to be approved by the owner before the booking be successful proceed. If you wish to do more than one booking in the same location, we recommend you book one of our "instant book" locations. Those ones are signed on our website as image below: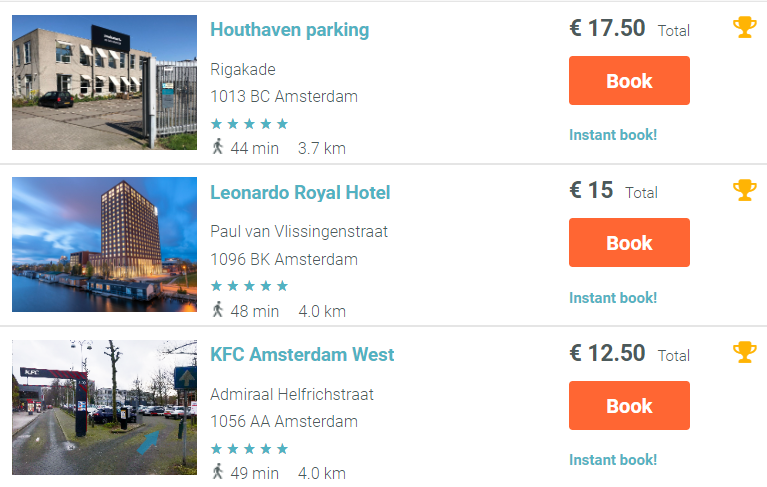 General
For drivers
For parking owners
I can't find my question in the list above