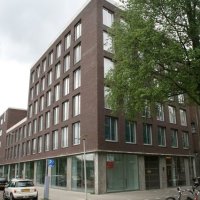 Now
Responds within 3 hours
Member since Jun '16
7 Reviews
Hendrik
Thanks for this possibility to park close to the centre at a save place. Easy to arrive, easy to park... 24/7 - perfect.
Very friendly contact with the owner and clear conversation! Come back again...
07-08-2019
Aldo
Everything went without problem. Nice and safe parking place with a kind owner, if I go back I would like to park here again.
08-09-2017
Heike
Für uns die perfekte Lage.. Daniel war immer unkompliziert erreichbar, war sehr nett, hat Tipps zu Amsterdam gegeben. Danke und perfekt.
26-08-2017
hampel
Top! Sehr nett sowie reibungsloser Ablauf. Der Parkplatz liegt zudem ganz nah an der Straßenbahn.
Habe mich zuerst im Ankunftsdatum geirrt, war auch kein Problem.

Top! Very nice contact, easy communication. Safe parking garage close to the Tram.
02-04-2017
Michael
Dan is a great guy who will treat you well. His garageis in the middle of an up scale neighborhood and very safe. Easy to park spaces made this even better. I was able to park my huge 7 seater mini van with no troubles.
28-02-2017
Thomas
Sicherer Parkplatz im Zentrum Amsterdams. Kommunikation und Schlüsselübergabe mit dem Eigentümer haben bestens funktioniert.
07-11-2016
Annalisa
Fantastic experience! The owner is very kind and reliable. Thanks for everything.
22-08-2016