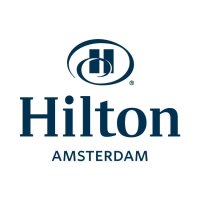 Hilton Amsterdam
Responds within 12 hours
Member since Jul '17
283 Reviews
james
Fantastic, could not have been easier, great service, thanks
12-06-2018
Sabrina
Einfach perfekt! Wir kamen dort an, nahmen das Ticket und 2 Tage später gingen wir mit dem Ticket und dem Reservations-Mail an den Empfang und bekamen ein anderes Ausfahrticket. Ganz einfach, schnell & günstig :)
03-06-2018
Harmen
Prima concept van Mobypark met één groot nadeel.
Vooraf moet aangegeven worden de geplande aankomst- en vertrektijd.
Lastig om dat exact te doen als je op ruim een uur afstand woont van Amsterdam. Toch moet vooraf over de geschatte tijden worden afgerekend.
Wij arriveerden rond de geplande aankomsttijd maar vertrokken eerder en daarmee wordt geen rekening gehouden. Betaling is niet gebaseerd op de werkelijke parkeertijden dus onterecht duurder dan noodzakelijk.

24-05-2018
Thomas
Hat alles perfekt geklappt.
23-05-2018
Peeters
Prima parkeerplaats. Gereserveerd voor 24 uur van 18-18 uur. We hebben 20.50 euro vooruitbetaald. We waren een uur eerder aangekomen en hebben dus van 17-18 uur (volgende dag) van parkeerplaats gebruik gemaakt. Vervolgens moesten we nog ruim 16 euro betalen...Samen dus 36 euro.... Best duur om voor een uur extra 16 euro te betalen
20-05-2018
Peter
Just fab! Will use the Hilton again. Really worked out for us last week. We bought a small apartment close-by a few years ago but are not resident and, therefore, cannot get a parking permit. So, on our regular (monthly) visits to Amsterdam, our biggest pain is to find reasonably-priced parking that's not a long distance from the apartment. Parking in the Hilton worked out perfectly. Hotel staff were very friendly and helpful; no time lost explaining the MOBYPARK ticket - they had seen my reservation in the system and were waiting for me. It's not cheap - let me add - but it's cheaper than parking on the street. Plus you have virtually 24/7 private security in well-lit area. Will
11-03-2018
Linda
Perfect. Goed bereikbaar en makkelijke handeling bij de receptie, qua betalen.
01-03-2018
Aida
Good location, great service
24-02-2018
Gerard
Zeer eenvoudig te boeken, locatie is goed bereikbaar en direct aan de ingang van het hotel.
28-01-2018
Connie
Prima locatie om te parkeren voor een zeer schappelijke prijs.
21-01-2018
Philipp
Alles hat super geklappt und das Auto steht auf einem sicheren Platz, wo man sich keine Gedanken machen muss das was passiert . Kann man nichts falsch machen !
16-01-2018
Annelies
Prima parkeerplek, personeel in het hotel was heel behulpzaam en vriendelijk
22-11-2017
Lars
Super Parkplatz. Etwas außerhalb, dafür aber verhältnismäßig günstig. Parklücken groß genug. Kann ich zu 100 Prozent weiter empfehlen.
15-11-2017
Marian
Keurig geregeld! Ruime parkeerplaatsen, nette omgeving. Aanrader!
04-11-2017
Adriaan
Super geregeld
31-10-2017
Ferdinand
Prima service
28-10-2017
Bob
Very convineient and very easy to use. Quick in and out.
23-10-2017
Mindaugas
Very good parking.
11-10-2017
Sarah
Schnell und unkompliziert!
05-10-2017
Fabio
parcheggio perfetto e si trova con facilita'
14-08-2017