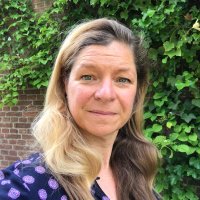 Marjolijn
Reponds within 1 hour
Member since Jun '19
24 Reviews
Eduard
Sehr freundlich, guter Standort zwischen Altstadt und Vondelpark, absolut empfehlenswert.
04-10-2021
Haalboom
Super geregeld! Volgende reserveer ik weer bij Marjolijn!
29-09-2021
Tobias
Sehr freundlich und gut erreichbar.
23-09-2021
Christian
Sehr gute Parkplätze. Vermieter sehr freundlich. Vielen Dank.
19-09-2021
Hala
Great location, very nice lady.
13-09-2021
Malin
Guter, gesicherter Parkplatz. Sehr nett & alles hat wunderbar geklappt.
06-09-2021
Jürgen
Hervorragender sicherer Parkplatz. In 5 min zu Fuß zur Leidseplein. Sehr zu empfehlen.
25-08-2021
Sonja
Super Service! Sehr zufrieden
24-08-2021
Christoph
Sehr freundliche Personen am Telefon und vor Ort. Gerne wieder. Dort ist das Auto in guten Händen (abgeschlossener Parkplatz)
21-08-2021
Jeroen
Een prima parkeerplaats, goed bereikbaar en midden in de stad. Mét behulpzaam contact met eigenaresse. Een plek om te onthouden en aan te raden.
16-08-2021
Visser
Makkelijk, vriendelijk, precies zoals verwacht
Gaan we de volgende keer weer doen.
09-08-2021
Dirk
Super nett, unkompliziert, nur zu empfehlen!
18-07-2021
Volkhard
Super, netter Kontakt! Gerne wieder!
13-07-2021
Robert
Absolut super geklappt und sehr sympathischen Eindruck gemacht.
04-07-2021
Bodnieks
Very nice owner, easy to communicate and perfect location of the parking.
27-06-2021
Martijn
Super parkeerplek. Ruime plek en veilig achter het hek. Uitermate vriendelijk in het contact en goed bereikbaar. Zeer redelijke prijs, vergeleken met straatparkeren en omliggende garages. Inrijden via straatje naast Spar supermarkt.
26-06-2021
Josine
Zeer behulpzame eigenaresse. Top locatie, kortom een super plek!
13-06-2021
Shanna
Ruime parkeerplaats op afgesloten plek in het centrum!
17-05-2021
Maureira Romero
Super freundlich, es hat alles wunderbar geklappt. Super zentral.
12-09-2020
Repp
Super Parkplatz direkt im Zentrum. Marjolijn ist sehr nett. Gerne wieder :)
25-08-2020
Andre
Fenced location, in/out privileges, friendly service.
19-03-2020
Janette
Super Parkplatz! Sehr unkomplizierter und netter Kontakt!
08-03-2020
Dirk
Super ! Verläßliche Kommunikation. Nur zu empfehlen.
Nichts zu bemängeln. Alles wie beschrieben. TOP !
03-03-2020
René
Super plek!
13-12-2019