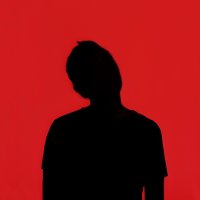 Steven
Antwoordt binnen 6 hours
Lid sinds May '18
26 Reviews
Latifa
Pratique, proche du centrum, au top
15-11-2021
Rana
Very reasonable price and very fast response, we were so short on time, we called the call centre and they were really helpful and kind. You can have the full Amsterdam experience with and without your car without worrying about parking nor time. Definitely will be booking through mobypark on every trip.
Amazing service!
25-09-2021
Raimund
Abholen der Karte hat super gekpallt; dank der guten Beschreibung auch den Stellpatz schnell gefunden; da bei der Abfahrt um 15.30 Uhr der Bike-Laden nicht besetzt war, haben wir das Etui mit Karte in den Briefkasten geworfen.
13-09-2021
Vera
Hat alles super geklappt
13-09-2021
Sebastian
Hat alles bestens geklappt. Einfahrtshöhe ist 1,90 m. Zu empfehlen!
02-09-2021
Thomas
Habe in Rotterdam und Amsterdam über mobypsrk gebucht. Hat alles hervorragend geklappt.
Nette junge Leute. Viel Erfolg weiterhin und macht weiter so.
24-08-2021
Franziska
Super unkompliziert und gut.
17-08-2021
Katrin
Awesome description on picking up the key, easy access and great location!!
09-07-2021
Sebastian
Immer wieder gerne.
Alles sehr unkompliziert und die Lage ist echt top.
16-06-2021
Sandrina
Parkeerplek is prima , maar het ophalen van de sleutel een paar straten verderop erg onhandig . Kon daar niet parkeren of stoppen uiteindelijk gebeld en hele aardige jonge dame kwam naar beneden om sleutel pas te brengen . Ook bij betrek moet je de pas weer terug brengen.
Ik regel het anders een volgende keer
30-03-2021
Linda
Sehr sicherer und zentraler Parkplatz. Nur zu empfehlen, wir waren sehr zufrieden.
08-07-2020
Chabra
Alles perfekt. Die Beschreibung wie man rauskommt sollte etwas verbessert werden. Es war nicht einfach rauszufinden, wo man eigentlich raus soll.
27-02-2020
Clemens
Wohl eine der besten Möglichkeiten, sicher und günstig in Amsterdam zu parken. Sehr gerne wieder.
26-02-2020
Sarah
Unkompliziert und gut. Gerne wieder.
20-08-2019
Perry
Unkompliziert und schnell!
17-07-2019
Lucia
Tres bien et parking sécurisé
09-06-2019
Michal
ALL GOOD
27-05-2019
Robert
Prima plek in een veilige garage. Zeker een aanrader.
04-05-2019
Pol
Die Schlüsselübergabe hat Problemlos geklappt. Parkhaus ist auch gut gesichert. Allerdings ist die max höhe bei den Privatparkplätzen nur 1,90 wo der rest des Parkhauses auf 2,00m ausgelegt ist.
02-05-2019
Godicheau-Rondić
Super easy to book and the logistics of it as well. Everything wentreally smooth and alm that for a good price. Parking was centric and safe.
22-04-2019
Ricardo
It was really easy to book everything and to get everything. The parking was really nice but at first really confusing to get into the parking and how to use the card.

But everything was good and the access into the parking was easy and nice.
25-02-2019
Kim
I love the concept!
But it would have been nice if All the information mails have been in english. But in the end it All worked out. Will defintly be using the service again if I come to Amsterdam :)
16-02-2019
Makepeace
Parked for a day whilst taking the family round Amsterdam sights. No complaints, pick up of key for safety of garage at reasonable price in decent location.
Does what it says on the tin - thanks.
02-09-2018
Julien
We were looking for parking to fully enjoy the city of AMSTERDAM. Steven allowed us to park our car in a secure parking near the city center. Collect and return the pass in a nearby shop was very convenient, thank you very much!
I recommend this parking.
18-08-2018
Inge Byg
A great parking space in the center of Amsterdam. The parking house is easy to access and very safe. Steven is very easy to communicate with, and he was very helpful finding an alternative pick up place for picking up the access card. I would recommend this parking anytime
29-07-2018
Katrina
A really great experience from our initial contact with Steven. The car park was excellent, a great location and very secure. Steven was incredibly easy to communicate with and gave us a warm welcome to Amsterdam. We would highly recommend this parking. Many thanks.
26-06-2018