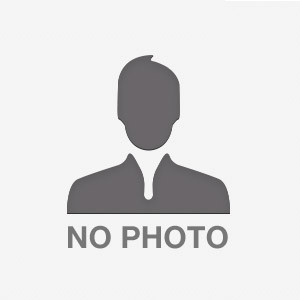 Catherine
Antwortet innerhalb 3 hours
Mitglied seit Jun '16
35 Bewertungen
Maud
Great parking space only 400 meters away from our hotel, just perfect. It's small but for our car it wasn't a problem at all. Super easy to get the key at the pharmacie a few meters away. I would book again when in Paris next time.
26-06-2020
Wannes
zeer vlotte communicatie. handige regeling voor de sleutel.
ruime parkeerplaats. De smalle doorgang is goed overbrugbaar. Eens beneden moet je de afmetingen van je auto wel kennen om je tussen de pilaren te manoeuvreren. Nu, wij rijden met Tesla model S welke Amerikaanse maten heeft en dus ook aanzienlijke breedte telt. Met hulp van camera's aan boord en sensoren, was het uiteindelijk wel mogelijk zonder schrammen op de parkeerplaats te geraken. Aldus kleine wagens geen probleem; grotere wagens mits parkeerassistentiemiddelen aan boord.
11-02-2020
Marjolijne
Een hele fijne en ruime parkeerplaats, midden in het centrum van Parijs. Het ophalen en wegbrengen van de sleutel bij de apotheek in de buurt ging erg makkelijk. Een aanrader!
24-12-2019
Michel
Alles verliep volgens plan. De deur opent makkelijk met de afstandsbediening die je bij de apotheek om de hoek ophaalt en je draait gemakkelijk de parkeergarage in. Beneden aangekomen is het even een aantal keer steken om de auto in het juiste vak te krijgen (er stonden ook nog 3 motoren geparkeerd). Bij verlaten van de garage is het lastig om de straat in te kijken, maar als je geslaagd bent voor je hellingproef dan moet dit rustig en veilig prima kunnen.
Wij vertrokken op een zondag, waardoor de apotheek dicht was en we daar de sleutel niet konden inleveren.
Catherine reageerde snel toen ik haar benaderde. Ik heb echter de instructies niet op Mobypark terug kunnen lezen, wel op het mapje waar de afstandsbediening in zat.

26-08-2019
Van 't Hoff
Great parking nearby Place Pigalle, especially when you (as we did) use electric steps to continue the journey. The pharmacy to pick up the key is just around the corner. Great parking for smaller cars. Catherine is an amazing host!
21-07-2019
lars
Every thing worked perfectly. The entrance is quite narrow and the pillars are a challenge but if your car is not too wide it is no problem at all. Leaving the parking is a bit tricky as you have no view on the pedestrians and cars passing by. The neighbourhood is ok and it felt very safe to park here. For us it was the perfect parking Wijchen we shall use next time we visit paris.
07-06-2019
Andrea
Hat alles super geklappt.

Allerdings sollte man darauf achten, dass das Auto nicht zu breit ist, da die Einfahrt für breitere Autos nicht geeignet ist.
15-04-2019
Stephane
bonjour
bien pratique cette place de parking en plein Paris. A conseiller sans problème

24-03-2019
Hoogstraten
Prima en centrale plek! Afstandsbediening makkelijk krijgen. De parkeerplek zelf is ruim, alleen de ingang en pilaren in de garage maken het geheel vrij smal.. met paar keer steken en ingeklapte spiegels lukt het wel (Peugeot 3008).
17-03-2019
Benaissi
bonjour,
mauvaise expérience avec ce site ont ne peut pas annulé un parking en dessous de 24H .
la propriétaire du parking est de mauvaise fois, elle accepte dans un premier temps d'annulé la réservation et refuse après de me remboursé.
condition d'utilisation pas claire et temps de réponse très lent de la part des propriétaire des parkings .



06-11-2018
Bettina
Perfect process, perfect organization, perfect place for a small car. Thank you very much!
29-10-2018
Jan
Fine place, good communication.
21-10-2018
Marco
Prima geregeld. Goede service.
16-10-2018
maryse
Très satisfaite, les proprietaires sont très arrangeant pour les clés.
01-10-2018
Marie
Alles hat super und einfach geklappt!
11-09-2018
Jérémie
Aucun problème. Parking central. Propriétaires disponibles.
14-08-2018
Peggy
easy to find, pharmacy to get the key was nearby,
16-07-2018
Sertac
Good garage in middle of Paris. Only the entrance is small so be carefull.
30-05-2018
Timo
Thank you Catherine for the parking lot in the middle of Paris. Everything has worked very well.
26-05-2018
Robin
Great parking. We were well received by the owner. Great neighbourhood as well. Very central to go anywhere. A bit tiny entrance of the parking. So really big SUVs might get into trouble here.
12-05-2018
Roman
Easy and simple
19-03-2018
TheKheops38
Parking très bien placé et sécurisé.
C'est parfait.
Attention toutefois, les manœuvres d'accès sont délicates, plutôt pour des véhicules de petites tailles.
30-07-2017
Karien
Moet echt de complimenten geven hoe het allemaal is gegaan.
Zo vriendelijk geholpen door de eigenaar. Echt service gehad en ook nog begeleiding gehad naar ons hotel.
03-07-2017
Laura
Tout était très bien expliqué et Catherine a été très arrangeante, merci beaucoup. Je recommande!
26-06-2017
Antoine
emplacement parfait pour notre location airbnb. La pharmacienne qui garde le bip d'entrée du garage est très aimable. A recommander.
01-06-2017
Yevgeniy
A nice place. But for a small car only, not bigger than bmw 1-series, I could not park it properly and it was halve out of the parking spot, as it was too narrow between the columns. In general: a nice place for a A-class car.
18-04-2017
Louis
Rien à redire tout s'est bien déroulé. Une petite remarque cependant,l'entrée du parking est assez étroiteet je ne suis pas sûr qu'elle permette l'entrée d'un 4x4 par exemple ...
20-03-2017
Arjan
Prima plek. Alles ok met afhalen remote controle voor het openen van de deur. Pharmacie zit op de hoek. Even parkeren in het straatje voorbij de pharmacie net voordat je de parking in kan tijden (rolluik in de muur) Met Mercedes B super goed te doen. Hele grote auto vereist écht stuurmanskunst want het is niet ruim en ik zou dat niet aanraden. Parkeren op plek 8 ( heb ik uit andere reviews gehaald )

26-09-2016
Tracey
Very good experience. Great value and great location.
22-09-2016
Gilian
Decent parking spot in a very nice part of the city with a lot of hotels and restaurants nearby. The space in the garage is pretty tight though, so you'll need some parking skills to get in and out.
17-09-2016
Stefan
very good location in near of 2 metro stations and hotels with reasonable prices. pickup the remote key at near pharmacy is convenient and flexible!
13-09-2016
Patrick
Everything was fine, but its only for small cars.
08-09-2016
Ata
perfekto.!
dont overlook the description before arrival.The park place number 8 is reserved for catherine :)

Secured place.
Greetings
15-08-2016
Miel
Good parking spot, easy access and near to a metro station (st Georges). Also located in a nice district from walking distance to Sacre Coeur.
04-07-2016