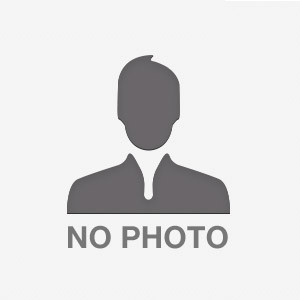 Nicole
Antwortet innerhalb 21 hours
Mitglied seit Sep '16
35 Bewertungen
NG
Private and safe parking. Need to collect key from a nearby location, and drop back the key.
30-11-2019
Von
Accès facile, emplacement proche du centre, récupérer et rendre les clés s'est avéré très commode.
En bref un bon plan pour stationner sa voiture à Amsterdam.
01-11-2019
soeren
Die Beschreibung war stimmig und es war gut organisiert. Der Parkplatz ist gut gesichert. Prima!
02-10-2019
Marie
Parfait, réponse extrêmement rapide et sympathique
29-08-2019
Quentin
Second time in this parking with Nicole. Still perfect! I recommend it
23-08-2019
Heinz-Werner
Alles easy, top Lage und genügend Platz im abgeschlossenen Parkhaus.
17-08-2019
Gastón
Excellent parking spot and a perfect communication in order to access. Thanks!
10-08-2019
Slawomir
all good , no problems at all , very secure parking , only key time collection for garage need to be done in day time hours so for some one who arrives at night time can be problem
29-07-2019
Philipp
Everything went very well and it was a perfect parking slot!
19-07-2019
Gino
Bonjour,
Merci tout c'est bien passé.Les explications sont claires .Tres bonne idée d'avoir créé des zones qui facilitent les recherches.
a refaire sans hésiter.
Cordialement
11-07-2019
Raymond
Super parkeerplek voor een fijn weekendje Amsterdam. Dank je wel
17-06-2019
Erlynn
Cheap, spacious, nice parking, good location, safe. Clear instructions. You have to pick up a key at another location and drop it back off, that's the only downside, but for this price it's totally worth it. Someone left an angry note on my car saying I parked in the wrong spot, but I followed the exact instructions, I double checked. Was the spot double booked? I don't know...
09-02-2019
Decker
Easy check-in and check-out, very nice garage.
04-11-2018
PATRICIA
Très bonne information ; précise et claire ;j'ai posé une question par mail et j'ai eu une réponse rapide ;tarif imbattable pour Amsterdam en ville ; bravo
17-10-2018
Sophie
Parking tout à fait conforme à la description, très bien situé, sécurisé. Réservation rapide et facile. La solution idéale pendant notre séjour à Amsterdam.
27-08-2018
Judit
I was so glad to find Mobypark on our way to Amsterdam! Luckily Nicole was also prompt in her response:) Getting the key is super easy, and the place is also quite accessible.
09-08-2018
Simon
Great spot. Secure, well located and easy to access.
01-04-2018
Derick
Everything went very smooth. The key was left at our airbnb and key drop off was close by. Communication with the owner was perfect - very responsive. The parking itself was easy to find, very clean, well lit and in a safe area.
05-03-2018
Andrew
Secure parking, with good size space for an MPV
20-02-2018
Quentin
Very good! Excellent value for money
02-01-2018
Petra
Wunderbar! Ich war von dem Service, der unkomplizierten und zuverlässigen Vereinbarung über Schlüssel etc. begeistert. Der Parkplatz ist gut zu erreichen, zentral und wirklich sicher und sehr gepflegt. Gerne komme ich wieder auf diese Parkmöglichkeit zurück.
01-11-2017
Piotr
Easy to get, clean and safe. I can highly recommend. Hope use it again.
02-10-2017
Ulrike
Fantastic option if one does not want to pay the daily street parking fee. Getting the key and finding the parking spot was very straight forward. Will definitely use Nicole's parking spot again when needed.
13-09-2017
Petra
Nice contact, easy way for parking in Amsterdam, everything perfect.
04-09-2017
Matthias
Nice and easy.
02-09-2017
Juergen
Everything according to description
and expectations. Very clean and
safe parking space. Enough room
for bigger cars.
17-08-2017
renate
Es hat alles super funktioniert. Großer Parkplatz und sehr sauber, unser 7sitzer Caddy passte ohne Probleme. Schlüsselabholung ist 5 Minuten entfernt.
30-07-2017
Kalina
Perfect place to park your car safe!
19-07-2017
Pierre
Très pratique et très sur. Super stationnement.
08-05-2017
Nazar
Great spot, easy to get to and close to the centre. Really recommend!
04-05-2017
Lars
Perfect parking space in an Easy to acces garage. Well situated if you plan to stay in the Jordaan area of Amsterdam.
14-04-2017
Jean Michel
Très bien bon emplacement pratique.
30-03-2017
christina
Nicole's Parkplatz ist fantastisch. Wir fühlten unser Auto sehr sicher untergebracht. Auch die Schlüsselübergabe hat bestens funktioniert.
Nur zu empfehlen!
20-11-2016
Massiva
Rapide et simple pour récupérer les cles. Place de parking au top !
29-10-2016
Marcel
sehr gut geklappt
09-10-2016