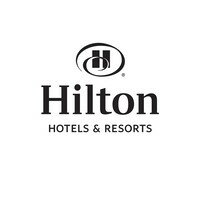 Hilton
Répondre en 12 hours
Membre depuis Aug '20
At the Hilton, we're committed to creating a safe and relaxing experience, including delivering an even cleaner stay from check-in to check-out. Please enjoy your stay at our parking!
11 Avis
Gabi
Leider bin ich nicht zufrieden. Ich bin weder direkt hereingekommen, noch herausgekommen. Ich musste in beiden Fällen erst ihre Hotline anrufen, damit die Schranke manuel geöffnet wurde.
03-04-2023
frederique
great and easy tool/link feels like leaving from home and coming home
14-09-2022
Marco
Experience was very smooth. We arrived a little early, but entering the garage was possible.
29-08-2022
sunita
Echt een aanrader om hier te parkeren! Dichtbij schiphol vertrek en goed geregeld! Gate openen en sluiten gaat heel goed.
03-07-2022
Michiel
Clean, nice parking garage close to the terminals
20-06-2022
Martha en David
Redelijk bij vliegveld Schiphol om aan te lopen.
Alleen moeizaam met q rcode op je mobile wiff was slecht.
08-06-2022
Ingi
Dichtbij terminal, goed aan te rijden, prettige parkeergarage.
Inrijden ging soepel, gate open knop reageerde direct. Uitrijden lukte niet. Uiteindelijk heeft receptie van hotel de slagboom geopend.
06-05-2022
Hans Joachim
Toller Ablauf über die Online-Öffnung der Tore. Einfacher Zugang über den Hotel-Fahrstuhl, direkter Zugang über den Flughafen-Eingang!
17-04-2022
Absolutely USELESS. When you're in front of the entrance, you need to click the OPEN GATE button in the confirmation email. When pressing this OPEN GATE button, I was redirected to the Mobypark website and needed to login first. Would have been nice to mention in the confirmation email to keep your password at hand! One star is even too much!
28-03-2022
john
convenient for the terminal.
10-01-2022
Deepak
Really convenient at affordable price.
18-08-2021