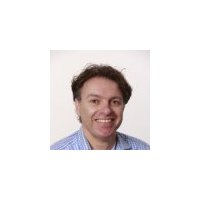 Olof
Risponde in 7 ore
Membro da Oct '16
63 Recensione
Clarisse
Parking à 15 min à pied du centre. Grande place pour se garer. Bien sécurisé.
15-11-2021
Hans
Alles prima geregeld
12-11-2021
Peter
Hat alles sehr gut geklappt. Zu empfehlen!
10-09-2021
Corrie
Geweldige plek! Geweldige service. Geen klachten veel plezier.
22-08-2021
Alexandre
Perfect
16-08-2021
T P
Worked perfectly as per the email instructions. Great relief and stress free parking - enjoyed the holiday at Amsterdam with family extremely relaxed and carefree, thanks to Olof.
12-08-2021
Jimmy
We drive a full size 8 seater SUV. My biggest concern are dents and dings from careless drivers/owners so I typically park at the far end of the parking lot. This was a concern since Amsterdam is not know for large parking spaces. This garage was directly across the street from the Ibis Hotel and we had no issues with the size of our vehicle nor any incidents with dents/dings. The only thing that could have made the process easier was to have the card for the garage at the hotel.
09-08-2021
Alison
Parfait. Pratique et très bien expliqué lors de la réservation.
12-07-2021
Van Vugt
Prima plek makkelijk toegankelijk redelijke prijs
een incident met een andere auto op de plek in het weekend en niemand bereikbaar
17-05-2021
Remigiusz
I am very happy about it.The parking has a really good localization.I would love to come there again.I really recommend.
13-05-2021
Valérie
Very convenient ! Perfect for our purposes!
09-03-2021
Marlies
Ging allemaal heel soepel! Plek was ruim genoeg voor een Volvo XC90
31-12-2020
Calypso
Everything went well, easy access and pick-up card, and a special mention to Emily from Mobypark who was very attentive and reactive as I booked this place at last minute.
13-09-2020
Katrin
Es hat alle sehr gut funktioniert. Die Beschreibung hat genau gepasst und die Schlüsselübergabe war auch problemlos. Vielen Dank!
09-07-2020
Markus
Close to city, safe, spacious and clean. Very convenient key-pick-up at the other side of the canal. Perfect!
03-07-2020
Valérie
Very convenient location and very easy to park !
19-06-2020
Alberti
Super geregeld! Mooie en veilige plek voor m'n auto.. Eerste keer mobypark maar zeker niet de laatste x.
14-06-2020
Andrew
Good, safe under ground parking space. Key pick up and drop off was straight forward.
10-01-2020
marc
Proche de l'Hotel, pratique, très bonne information d'accès au site, mais il manquait dans le trousseau avec la carte électronique, la clé permettant d'accéder à la porte d'entrée verrouilée, pour descendre au parking de nuit. M.B.
19-12-2019
Voutier
Thank you,great experience and every thing was has expected. To repeat. Again thank you.
09-12-2019
Aleksandra
Everything was perfect! Thanks a lot!
31-10-2019
Dieter
Alles Perfekt funktioniert. 100% Weiterempfehlung
30-10-2019
Morten
It was easy to use and i would do it again next time.
21-10-2019
Heinz
Hat Alles super geklappt.
Alles schnell gefunden, sehr unkompliziert
16-10-2019
Elena
Leider kann ich nichts sagen, da Parkplatzvermieter sich gar nicht gemeldet hat - finde nicht toll.
Wir sind auf eigene Faust nach Amsterdam gefahren und Platzt in der Garage auch so gefunden haben.
21-09-2019
Holm
Hat alles prima geklappt, kann ich für Amsterdam nur empfehlen, kein Stress bei der Parkplatzsuche...
17-09-2019
Markus
Nice private parkingspace, nice Location, pick up key is a little bit complicated
15-09-2019
Lily
Locatie is beetje lastig omdat de parkeergarage aan een fietspad zit en naast dr weg. En de je auto met afstandbeding moet bedienen niet heel erg praktisch als het erg druk is. Garage zelf is prima er is rekening gehouden met grote auto's. Daarnaast de tijden om de sleutel op halen is ook niet erg praktisch gelukkig waren de medewerkers van mobypark zo behulpzaam om de sleutel dag er voor op te halen zodat ik vroeg in de ochtend al gebruik kon maken van de garage.
15-09-2019
Thomas
Alles super und prima geklappt. Somit keinen Stress gehabt nach einem Parkplatz zu suchen.
01-09-2019
Michael
Perfect location in city center. Easy to get the key and perfect that you can leave it inside the mailbox at the end of the stay. Please add a little explanation that you need to put the card in front of the round sensor because the first times I tried to use the upper right sensor with the hand symbol.
14-08-2019
Julia
Hat alles super geklappt und es erfolgte sofort eine Rückmeldung auf meine Anfrage
Gerne wieder!!
11-08-2019
Verena
Haben zum ersten Mal über Mobypark einen Parlplatz reserviert .
Absolut unkompliziert, super zu finden, alles bestens, im er wieder.
03-08-2019
Mikael
All was good and the directions were almost perfect. You might want to add that in order to enter the garage you need to hold the card towards the small round icon.. Tooks us a while to figure that one out :)
28-07-2019
Tim
Lief alles reibungslos. Sehr zu empfehlen.
28-07-2019
Elke
Super einfach, problemlos und günstig! Gerne wieder!
26-07-2019
Mattia
Everything was okay. Picking up the key at the restaurant is quite strange and not so comfortable (it is difficult to stop near the restaurant; the street is small and somehow busy) but in the end I made it. Overall recommende. Price is very good.
22-07-2019
Ottmar
Das Parkhaus liegt zentral und ist gut anzufahren. Die Parkplätze sind ausreichend groß für Mittelklasselimousinen, die Orientierung im Parkhaus fällt leicht. Leider waren die WC´s für Damen und Herren defekt. Die Einfahrt sehr eng. Man sollte sehr vorsichtig sein, denn direkt neben uns hat sich jemand bei der Einfahrt seine Beifahrertür eingedrückt.
Fazit: Das Parkhaus ist sehr empfehlenswert und ich hätte 4,5 Sterne vergeben, wenn dies möglich wäre.

08-07-2019
Michiel
1 uur van te voren de parkeerplek nog weten te reserveren voor tussen 10:00 en 23:00 uur.
Betalen, sleutel ophalen en parkeren ging goed.
Echter, we konden met het pasje niet naar buiten om 21:30.
We stonden 15 minuten stil voor de slagboom terwijl de garagehouder uitzocht waarom wij er niet uit konden.
Even daarna deed hij de slagboom en hekken voor ons open zonder extra kosten.
Waarom het niet werkte was onduidelijk.
Uiteindelijk toch een dag weten te parkeren in hartje Amsterdam voor €23,-
21-03-2019
Erkan
Great and thank you again.
01-02-2019
Markus
Alles bestens.
05-01-2019
Jürgen
Parking was nice. Everythink was easy to find. Will book it again.
08-08-2018
Lea
Great parking spot in the center of Amsterdam!
We booked it the evening before and after twenty minutes the booking confirmation was complete.
Getting the electronic card was super easy and simple; as well as the parking itself!
Would definitely use this spot again!
05-06-2018
Mihai
Everything very well organised!
Happy with customer services!
Will definitely recommend it!
28-05-2018
Josefa
Parking con fácil acceso y muy cerca del centro.
24-05-2018
Stefan
Hat wunderbar geklappt. Auto stand sicher.
07-05-2018
Nadine
Gutes Parkhaus. Sauber und man fühlt sich als Frau sicher. Wenn man erstmal den Laden , wo man die keycard holen muss, gefunden hat , ist es eigentlich zielmlich einfach . Auch war die Dame dort sehr freundlich. Ebenso der Herr vom Parkhaus. Sehr nett und hilfsbereit. Auto steht dann in einem nicht öffentlich zugänglichen Bereich. Fand ich super. Ich werde da auf jeden Fall wieder buchen denn auch ins centrum der Stadt sind es gerade einmal 6 min. zu Fuß . Besser geht nicht . Alles in allem auch echt unkomplizierte Buchung. Danke Olof.. ich komm sicher noch mal drauf zurück :)
01-05-2018
Emrus
Hat alles super geklappt!
15-04-2018
Enrico
Great parking place, secure and spacious enough as far as my experience with parking garages in the Netherlands go. Easy to find and easy pick-up/drop-off of the keycard. No fuss. Will use on next visit to Amsterdam.
26-02-2018
Sigien
Prima parkeerplek! Snel een bevestiging ontvangen (1 dag voor aankomst geboekt...) met daarin duidelijke instructies. Top. Bij het uitrijden stond er bij de 2e paal 'kaart onleesbaar' ondanks meerdere keren swipen. Zou ik de parkeerplaats aanbevelen: ja!
22-12-2017
Alex
Excellent service - secure parking with badge entry (by car and on foot). Good size, well marked space. No problems at all in booking, collecting the key, finding the parking, entering or leaving. Also great value. Would definitely do this again.
27-10-2017
Manu
Parking très bien placé. Près du centre . Simple d'accès. Nous a permis de passer une super journée à Amsterdam.
On recommande !!! Merci Olof
01-10-2017
Andrew
Easy to find and use this parking space. Great to have such central secure parking while in Amsterdam.
29-08-2017
Columbine
Es hat ALLES einwandfrei geklappt! :-)
Angenehme und nicht zu enge Parkgarage. Das Auto ist definitiv sicher geparkt.
24-08-2017
Nicklas
Good, secure space. Great communication!
10-08-2017
Hugues
Simple et efficace... Merci, nous renouvellerons la formule!
08-08-2017
patrick
Nous avons réservé la veille à 23h30 pour le lendemain à/c de 11h30. Nous avons reçu la confirmation le lendemain à 9h00.
Tout était parfait. Et la possibilité de louer 2 vélos à Bikerent nous a permis de passer une excellente journée. Je conseille ce mode de réservation pour éviter de payer des sommes exorbitantes. Merci.
Betty et Patrick en vacances venant d'un petit village à coté d'Avignon.
04-08-2017
Victoria
Difficulty in finding the location for the drop off. Lack of instructions for returning to the car park in the evening when unmanned. Space and security for the car was great and not too far from the centre of town. Reasonable price and easy to book online.
29-07-2017
nine
Last minute nog n andere wissel, maar dit was een top plek. Mooie grote plek in veilige garage. Top. Snel contact.
22-07-2017
yann
Very good parking spot, extremely safe, well located in the center of Amsterdam. I have used it with a large 4X4 car and was very easy access for a city center parking type. Service of Moby park is also extremely good. Just do it :-).

28-05-2017
Sérgio
Parking spot very close to the garage's entrance. Location is also good, 5-10 min walking from the center.
18-04-2017
cavali3r3
The parking was perfect, request accepted in 2 hours.

Excellent customer service, my arrival time was very late but they found me a solution to pick up the key without any problems.
26-02-2017
Delphine
Parfait !

21-12-2016