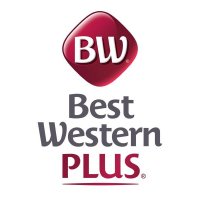 Best Western Plus
Risponde in 12 ore
Membro da Aug '20
20 Recensione
Ursula
Es hat alles super geklappt , parken in der trockenen Parkgarage zu einem unschlagbaren Preis
12-03-2023
Andrew
As advertised, cheap and secure! Easy access to the parking garage as well as to nearby public transport.
13-02-2023
Zsolt
Everything went smoothly.
09-01-2023
Suyash
Great and secure place for parking for a great price!
01-01-2023
Elmer
Helemaal prima
01-01-2023
Nikola
everything as expected and cheap price compared to alternatives.
03-10-2022
Saimir
Es hat super und unkompliziert funktioniert
25-09-2022
Rob
Agree with the title and Schiphol is easy accessible by bus transfer
24-09-2022
Nikita
Best and cheap. Thanks for opportunity to save my car.
12-08-2022
Marc
Super nice !
11-05-2022
Thibaut
Zeer tevreden. Mooie prijs, gemakkelijke verbinding naar het centrum, veilige parkeerplaats, vriendelijk personeel.
14-04-2022
Gajanan
Everything went as smooth as it could. Accurate information with garage hight, charging spots etc was given in advance.
31-12-2021
Lowell
All good. Worked out great. > Had questions, customer service took care promptly and efficiently.
11-10-2021
Ilker
Secure and fast access to the carparks.
Friendly people!
29-09-2021
Dipankar
Nice & Safe parking.
29-09-2021
Fernanda
Easy parking, well connected to both Schipol and tram 25. Good experience I will definitely book again
27-08-2021
Andre
Faciliteit is prima, ook al is er ruimte om buiten bij het hotel tre parkeren. De interne toegang was wat moeilijk. Er is geen trap maar wel een lift die volgens mij, gemanipuleerd, niet te gebruiken is ivm een vri vertrek van kwaadwilende gasten. Maar toch een zeer goede faciliteit
21-07-2021
Helga
Super Preis, keine Probleme bei Einfahrt und bei Abholung. Gerne wieder ,wenn wir die Niederlande besuchen. Empfehlenswert
12-07-2021