By car to Amsterdam: Amsterdam's parking, parking prices, Low Emission Zone and other practical tips
16-09-2022
Whether you are a history buff or just looking to have a good time, Amsterdam has something that will suit your taste. With its rich culture and tasty food (not to mention the entertainment), this city offers an experience like no other! But there are some challenges when it comes to travelling by car - especially as more than 900 thousand people living here means traffic can get chaotic during the day.
This blog provides helpful information about getting around town with vehicles and practical tips on how to navigate through Dutch streets without endangering yourself - or others - while enjoying what life brings forth within this metropolis.
Parking in the centre of Amsterdam
Parking in the centre of Amsterdam can be a real challenge. Whether you are trying to find a spot on the street or navigating the dizzying maze of multi-story car parks, it often feels like you waste more time looking for a place to park than actually being out and enjoying the city. What makes parking even more stressful are the many areas designated as "parking zones", restricting the days and times when you can park your car on the street.
If you have ever spent time looking for parking in Amsterdam, you know that it can be a frustrating experience. The city is full of narrow streets and overcrowded parking lots, and it can often take over 30 minutes to find a spot. And once you have finally found a spot, there is no guarantee that it is anywhere near your destination. Nevertheless, there are still some people who choose to take their chances and park in the city centre. In the end, it seems that finding parking in downtown Amsterdam is an uphill battle no matter what your approach may be. But with some planning and Mobypark to help you, anyone can reserve their parking spot in a simple and convenient way, while also saving time, money, and stress!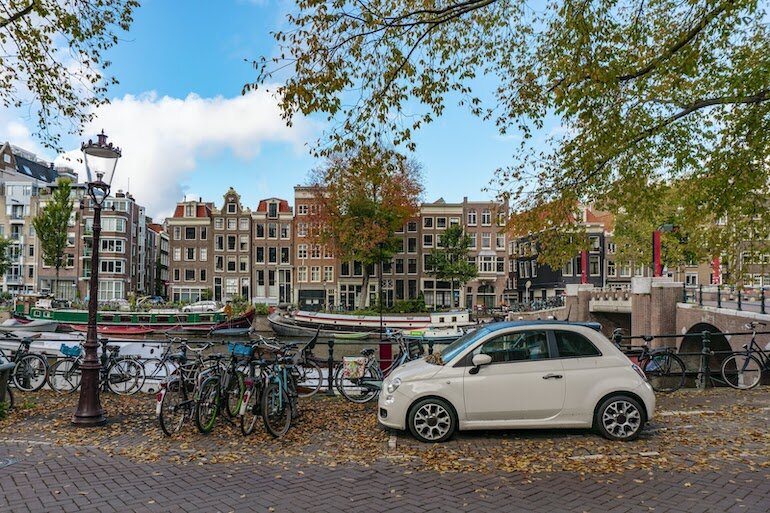 Car-free Amsterdam
While Amsterdam is known for many things, being car-friendly definitely does not make the list.A project beginning in 2018 aims to make Amsterdam car-free by 2040. This includes reducing the number of street parking spots, granting fewer parking permits, and building fewer car-accessible roads. On-street parking is very expensive, and there are a lot of one-way roads in the city centre. As a result, driving in Amsterdam can be frustrating and difficult. However, there are a few advantages to being car-free. First, it reduces traffic congestion. Second, it cuts down on pollution and helps improve air quality. Third, it makes the city more pedestrian- and bicycle-friendly.
A recommendation is to park further outside Amsterdam and make use of the great public transport to reach your final destination. Some parking locations with easy access to Amsterdam city centre are the RAI Parking, Houthaven Parking and the Leonardo Royal Hotel near the Rembrandtpark. Using public transportation for the 'last mile' travel helps reduce congestion and pollution within cities, making them more enjoyable for pedestrians.
Milieuzone Amsterdam
The Netherlands is known for its progressive environmental policies, and one manifestation of this is the country's Low Emission Zones (LEZs) - or Milieuzone in Dutch - , as can be seen on the map below. They affect diesel cars and other vehicles. This zone is not accessible by diesel cars with an emissions standard Euro 0, 1, 2 or 3 engine. The same standard is set for vans. If you do enter a LEZ with a banned vehicle, you risk getting a fine of over €100.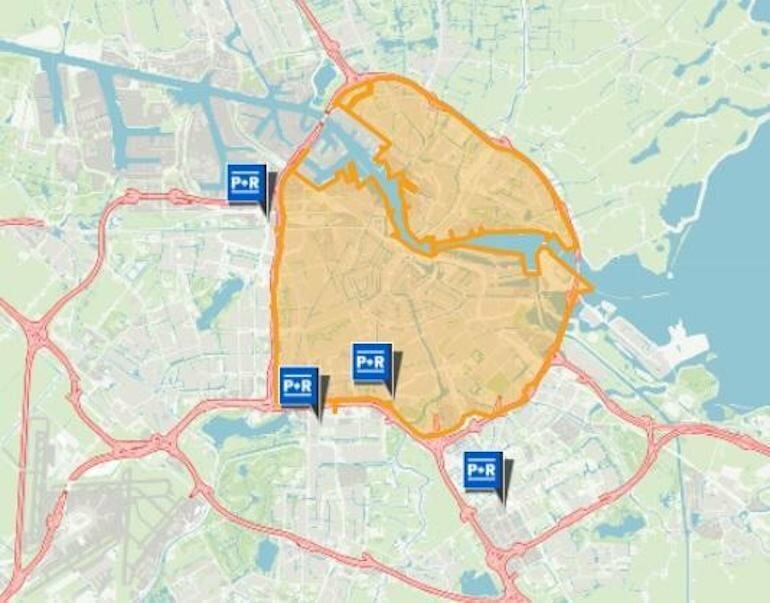 To enter this low emission area, you must have a special permit that indicates that your vehicle meets certain environmental standards. Check this list to see the rulings on your car. These areas are equipped with cameras registering the entry into the zone. Friendly advice: it's not worth the risk!
There are some exceptions though! If you are visiting the city for business or pleasure you can apply for a day permit from the city website. This permit costs just €12.50 and can be purchased online up to two days in advance of your trip. So, whether you are looking to explore Amsterdam and all it has to offer or are simply passing through, do not forget to secure your low emission zone permit and enjoy your time in this beautiful city without potential restrictions! One of the few expectations where the milieuzone doesn't apply within the A10 ring road is the slip lane to the RAI Parking.
The purpose of these low emission zones is to reduce air pollution, and they have been shown to be effective in doing so. Amsterdam's LEZ has been in place since 2008, and has led to a reduction in nitrogen dioxide levels of up to 40%. The Dutch government is considering expanding the program to other cities, and it is clear that the low emission zones have a positive impact on the environment.
So how much in on-street parking in Amsterdam?
On-street parking in Amsterdam can be very expensive, in fact the most expensive in the world. In the city centre, rates range from €4.50 to €7.50 per hour, depending on where you park. If you don't want to pay such exorbitant prices, we recommend that you park a bit farther away from the city centre, where rates for street parking are typically lower, ranging from €2.50 to €4.50 per hour. Whether you're travelling for work or pleasure, there are plenty of options for frugal parking in this wonderful Dutch city.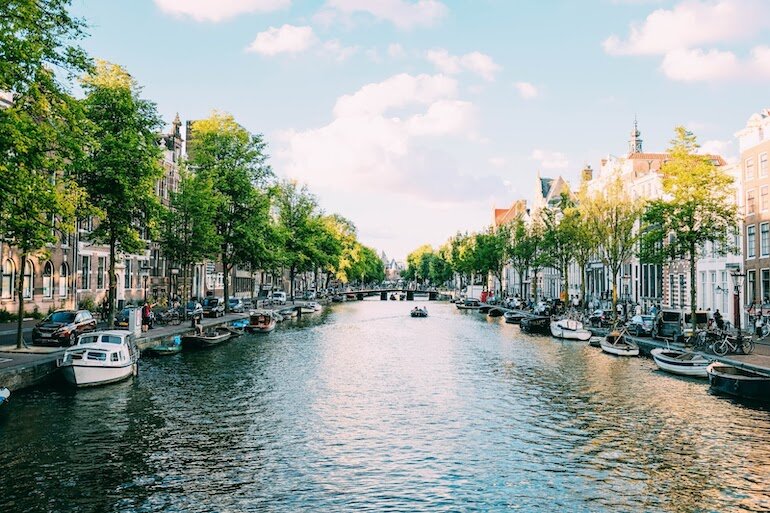 Are you prepared for the drive to Amsterdam?
If you are planning on driving to Amsterdam, there are a few things you will need to take into account. First of all, you will need to make sure you have enough fuel. It is a good idea to refuel in the Netherlands before you start your journey. That way, you will not have to worry about finding a gas station along the way. However, if you do need to stop for gas, there are plenty of options available. There are stations along the Dutch highways, so you should be able to find one that is convenient for you. Just be sure to check the prices before you fill up, as they can vary depending on the location. With a little planning and preparation, including your parking, your drive to Amsterdam will be a breeze.
Plan activities in Amsterdam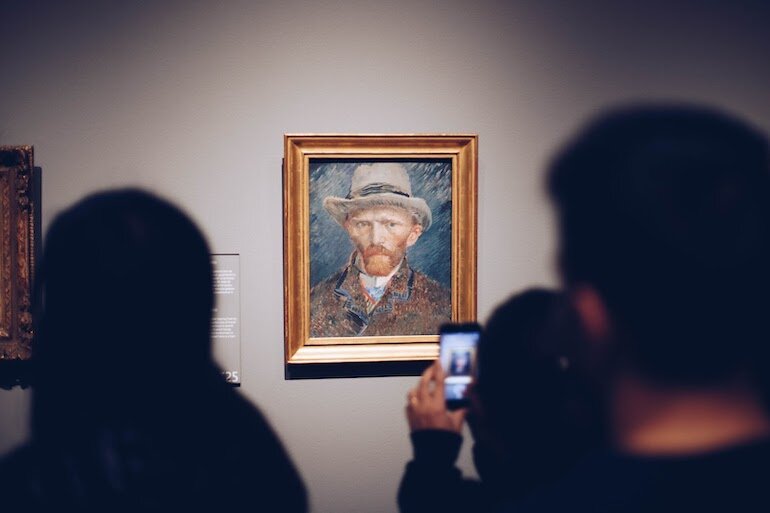 Have you been looking for some inspiration about what to do in Amsterdam? If you are visiting Amsterdam, there are plenty of things to keep you busy. The city is home to a variety of museums, including the Rijksmuseum and the Van Gogh Museum, as well as a number of parks and gardens. Check out Marjolijn's parking, only a 10 minute walk to the Museumplein! Amsterdam is also known for its nightlife, with a variety of bars and clubs to choose from. If you are looking for something a little different, there are also a number of tour operators who offer bike tours or canal cruises, for when the weather isn't complying. Whatever you are looking for, there definitely is something in Amsterdam to suit your taste.
Cheap parking in Schiphol - Amsterdam Airport
Parking at Schiphol can be notoriously expensive, especially if you are not prepared for it. Whether you are driving in from nearby or catching a flight out of town, it is essential to plan ahead if you want to avoid paying exorbitant rates. Luckily, there are several strategies to help you secure cheap parking at Schiphol. For starters, consider looking for off-site lots or private garages through Mobypark, as they will always offer much lower prices. Additionally, it may be worth checking out overnight parking deals and discounts offered by various airlines or travel companies. By doing your research and planning ahead, you can easily save money on your next trip to Schiphol – and get yourself primed for takeoff!
You are (almost) all set to go on your adventure in Amsterdam! After registering your car, planning out routes and reserving your parking space in advance. Be prepared with:
A list of your favourite songs to sing along to on the way there
Refillable water bottle
Some snacks for the car, such as fresh vegetables with hummus, popcorn, sandwiches or rice cakes with avocado
Your favourite person/people with you!
Mobypark wishes you a fantastic Amsterdam trip!
Did you enjoy this blog? Then share it with your friends and family using one of the buttons below.