Sharing Parking Space: Mobypark's Journey in 2022
27-10-2022
If we could describe the last year in mobility in one word, it's 'growth'. The opportunities that arose in the aftermath of 2020 have presented unique business opportunities in parking. Mobypark has evolved to make travelling easier and more efficient for customers while empowering parking owners to pivot their strategy and maintain their revenue streams.
In 2022, two years after the pandemic started, parking platforms have to consider how to navigate parking in a post-pandemic world. Looking back at this year, we've learnt that businesses need to operate with adaptability and agility, especially with parking solutions. Automated operations and flexibility are at the forefront of shared parking strategies in 2022.
Mobypark has exemplified this new approach with how we managed the challenges of the pandemic and made the best of the unique opportunities that arose in its aftermath. To understand this shift, let us take you through Mobypark's experience and what we have planned for the future of shared parking.
A Retrospective of Mobypark in 2022
As expected, the pandemic had a major impact on Mobypark and the parking industry in general. Travel and commuting came to a standstill as lockdowns went into effect across Europe and the world. The flip side is that there were no more traffic jams and there was an abundance of space in cities for the people living there. This was a considerable hurdle for Mobypark as transactions were reduced across the board.
Mobypark had the foresight to understand that this wouldn't last forever so they turned this obstacle into an opportunity by focusing on finding new parking locations. Companies such as hotels and shopping centres were massively under-occupied and of course, their parking lots were empty.
Amid strict lockdowns, we shifted our focus from travellers to people who were still in need of parking spaces, primarily people that were waiting on a parking permit and project-based workers. This timely pivot of focus and the boom in bookings each time restrictions were eased helped many Mobypark partners to make up for their lost revenue without any effort.
Mobypark's CEO Jaap Sybenga explains the strategy during and after the initial months of the pandemic, "You can't prepare for everything, but you can have a flexible strategy and even the hardest times provide opportunities".
Urban space is in a state of flux over the last few years as the pandemic forced us to reconsider what we value in public spaces. There is immense pressure on urban space and it's a constantly increasing challenge to find housing, office space, parking space, and other scarce resources in cities. Considering this, Mobypark aims to bring efficiency to how we use precious urban space. Valuable resources are often left abandoned. From empty apartments that belong to the super-rich to simple parking spots sitting open at apartment buildings, hotels, and offices on the weekend and evenings or longer periods.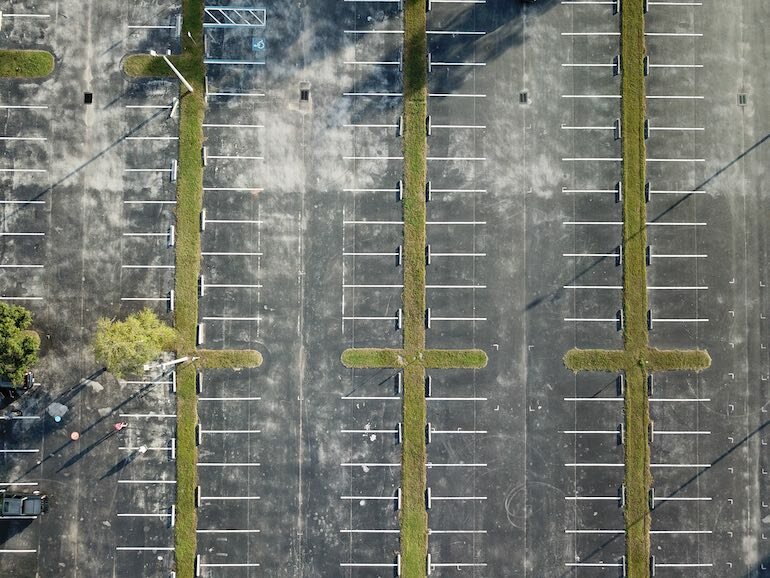 This is where Mobypark steps in to bridge the gap between availability and usage. For parking owners, renting a parking space on Mobypark is easy and provides a flexible, low-effort, low-risk additional revenue model that can be a lucrative business opportunity. For customers on Mobypark, our parking platform provides a way to be more efficient, conscious, and affordable when you're commuting or travelling by car.
As we draw towards the end of 2022, Mobypark is looking towards the future where we envision sharing as the new standard. Increased automation, integrations, collaborations, and electrification (parking is becoming charging) are the biggest trends we foresee in the near future.
Mobypark has several ideas, projects, and major collaborations coming up. Our focus remains grounded in what we do best- hassle-free filling of unused parking spaces with happy Mobyparkers. While a lot is still under wraps, Mobypark is happy to report that an oft-requested new feature is being released soon. This new feature will allow users to book a parking spot for someone else and for multiple people. This is being launched to make the process of booking parking spaces easier for a considerable group of Mobyparkers. For example, an office manager who books for a group of colleagues attending an event or someone who books parking space for her not-so-used to-the-internet-parents who are visiting. While also increasing bookings and revenue for parking owners. The future is shared mobility and Mobypark aims to continue to make it as easy and simple as possible.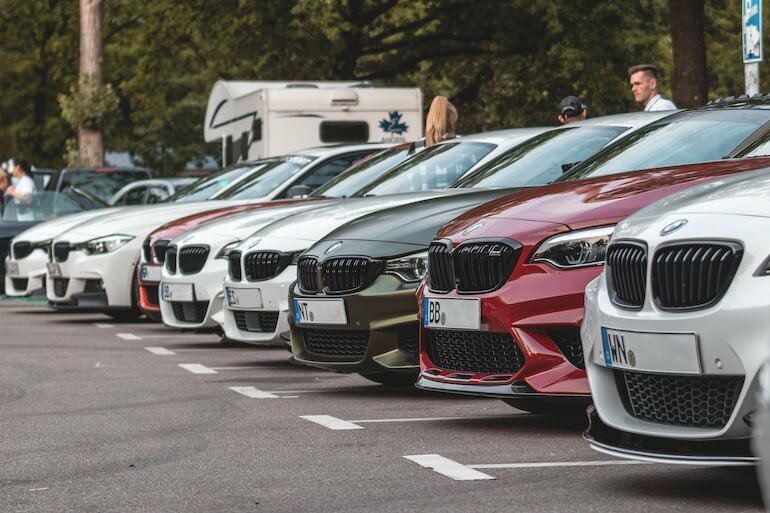 What Does The Future Hold For Mobility and Parking?
Fundamentally, we are seeing a paradigm shift in how parking is viewed across the public and private sectors. The attitude that more parking is better is now being dismantled as we realise that excess parking supply is detrimental to urban growth and imposes unnecessary costs on businesses, developers, and municipalities. Major urban centres including Paris, Bremen, Leuven, Amsterdam, and Vancouver are reducing on-street parking and are shifting focus towards bike lanes, car-free streets, and more open urban spaces.
De-centralised mobility hubs are now the future of shared mobility in an urban setting. An example is Mobil.punkt, a transportation strategy initiated in Bremen, Germany. Mobil.punkt is geared towards setting up small-scale, de-centralised stations in inner-city neighbourhoods and new developments close to public transit stations. These hubs combine shared mobility with environmental projects to reduce the space taken up by private cars and parking spaces while also reducing emissions and congestion.
In Leuven, Belgium, public transportation hubs bring together high-frequency railway lines and city/regional bus lines to create an extensive mobility offering that encourages sharing cars, sharing bicycles, taxis, and car and bicycle parking spaces. Additional services in the surrounding area have been well-integrated which adds to the accessibility of the hubs and brings an extra level of traveller comfort.
The city of Bergen, Norway has developed mobility hubs that focus on linking car and bike-sharing services with public transport, parking facilities, and other transportation services. The first of such hubs was launched in 2018 and the network is positioned around the city centre and residential areas.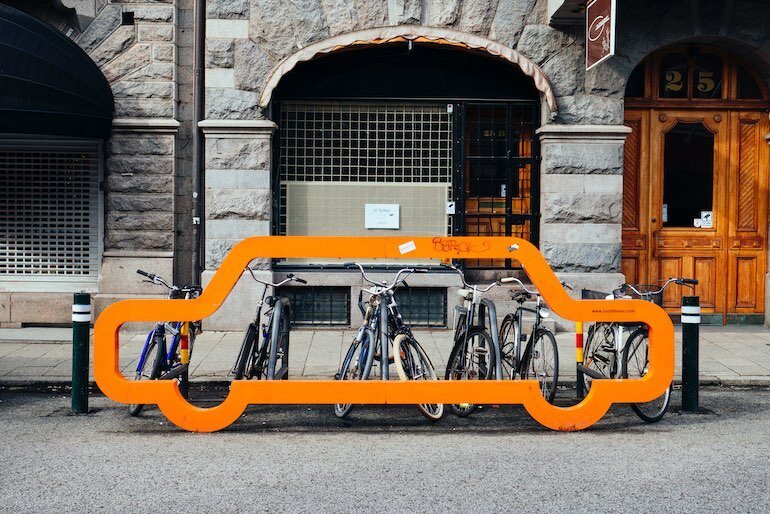 The rise of centralised mobility hubs is promising for Mobypark, which can help businesses scale up their parking services and smoothen the management of large mobility hubs. A key concern for mobility hubs is the integration of different transport modes as well as making the change safe and pleasant for travellers. Mobypark provides an easy and hassle-free parking management solution here that makes the experience smooth for both owners and customers.
Staggered work weeks and hybrid work models present a great business opportunity for parking owners to monetise their parking spaces in 2022. Flexible work schedules have helped parking owners fill up slots but private parking spaces still remain underutilised. The utilisation of existing parking spaces and car parks is the major focus for Mobypark for the immediate future and is an easy revenue stream for real estate, hotels, (semi-)public organisations, and other businesses and corporations.
There are still many variables surrounding the future of parking, shared mobility and how public spaces will evolve but what we know for sure is that Mobypark will continue to present new business opportunities for many industries while making shared mobility a smooth experience for both parking owners and customers. A rapidly changing world demands agility and Mobypark is ready to deliver just that.
Did you like this blog? Share it with your friends and colleagues by clicking on one of the buttons below.