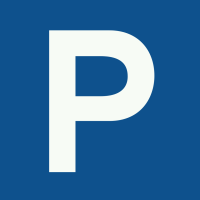 Parking Amsterdam Nieuw-West
Responds within 6 hours
Member since Mar '17
11 Reviews
Radu
worked perfectly. good location near a tram station.
21-12-2020
Alexander
Prinzipiell ein guter und sicherer Parkplatz. Hatte am Anfang etwas Schwierigkeiten beim Einlass. Dur ein Telefonat mit mobypark konnte das geregelt werden.
Aber VORSICHT!
Die Einfahrt in die Tiefgarage ist relativ spitz und somit habe ich mit meinem Audi A5 aufgesetzt. An der Seite liegen dafür Bretter die man auf den Boden legt um über die Kante zu kommen für tiefere Autos. Die Ausfahrt war mit etwas schwitzen ohne aufsetzen möglich.
15-08-2020
Kohl
Gut mit tram zu erreichen, gab mir das gefühl mein auto ist sicher geparkt für längere zeit
11-11-2019
Zakaria
Great location and amazing price ! 4 stars and not 5 because even if you don't own a sport car with a very low suspension, it will be difficult for you to enter without using wooden wedges (In my case : Audi A6 estate)
12-10-2019
Gae
Hat wirklich super geklappt!
Nicht ganz offensichtlich zu finden, aber wenn man die Bilder in der Beschreibung anschaut, erkennt man es:)
Tor öffnete automatisch sobald man die Nr angerufen hat, einfach und sicher geparkt. Tram Nr 1 fährt direkt in die Stadt.
Würde ich wieder buchen:-)
26-09-2019
Tobias
We arrived one hour early, but I emailed that to mobypark several days in advance. I got a confirmation for that, but it hasn't beend changed. As the phone number I got to call and open the gate did not work, we've waited for one hour, as we were "too early". But still, not working. So we had to book a more expensive parking space and waisted one hour of our trip. Also do not use Mobypark on Weekends at all, as there is no hotline or some other ways of contacting available!
09-09-2019
Mulham
Sehr gute Erfragung, gerne wieder
26-08-2019
Roberto
Ottimo parcheggio e molto comodo. Personale molto gentile e premuroso nel comunicare eventuali cambiamenti. Unica pecca il navigatore non ti porta esattamente al numero civico,ma il parcheggio si trova quasi 10 m alla destra del punto indicato. Grazie ancora
17-08-2019
Mauro
Garage ist ein bisschen Versteckt. Nicht gleich auffindbar. Empfang für Türöffner ist schwach. Musste mich an Mobypark Hilfsdienst wenden um wieder rauszukommem.
12-08-2019
Avoide222
Very great place, price and accessibility
15-07-2019
Jochen
The parking was good. Called the phone number and the gate opened. Close to the parking is the Tram Line 1 that brings you into the center.
18-06-2019