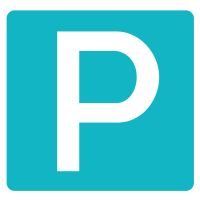 Ten Cate Parking
Reponds within 1 hour
Member since Apr '17
160 Reviews
Nathalie
45 mn du centre ville à pied, mais compte tenu du prix des parkings sur Amsterdam, bon rapport qualité prix. Pour rappel, le stationnement dans ce quartier est de plus de 6 euros de l'heure
Parking sans prétention mais le contrat est rempli
14-11-2021
Thyrann
Top! Coole andere Fzg. als Nachbar!
27-10-2021
Sebastian
Alles super funktioniert ohne Probleme. Sehr zu empfehlen.
21-10-2021
Nicolas
Very good
15-10-2021
Erik
Easily reachable, quiet and plenty of room inside. Opening and closing the door is done by calling a phone number, which works fast and flawless. The street it is located in can be a bit busy with bicycles and foot traffic, but it is just a very short stretch to the nearest bigger roads. Recommended.
07-10-2021
Kai
Immer wieder
03-10-2021
Miriam
Perfekt gelaufen. Super einfach zu buchen und rein und raus zu kommen, indem man die entsprechenden Nummern anruft. Tor öffnet sich nach 1x klingeln automatisch und auch der Anruf wird dann automatisch beendet. Zudem ist der Stellplatz zentral genug, wenn man alles zu Fuß erkunden will. Laufzeit bis zum Vondelpark 35min. Wir werden diesen Parkplatz wieder buchen, beim nächsten Amsterdambesuch :)
09-09-2021
Sophie
Parfait
07-09-2021
Stephanie
Super unkompliziert mit einer Nummer die man telefonisch wählt für Einfahrt in die Garage und eine weitere Nummer für die Abfahrt das Tor öffnet sich automatisch bei Anruf.
05-09-2021
P r a n a y
Nice, safe parking in very good location with easy access 24h. Simple booking!
01-08-2021
Dias Rama
Super pratique, sérieux.
01-08-2021
BORIS
Super, quite, dry and safe place for parking.
30-07-2021
Egbert
Prima parkeergarage. Het openen van de garagedeur met je mobieltje werkt uitstekend.
28-07-2021
Daniel
Great spot in a great location with handy option to open the gate via phone made this place second to none. I also would like to give extra dedication to the garage owner who is friendly and very helpful.
12-07-2021
Manuel
Top Tipp. Für den ganzen Tag mega Preis
10-07-2021
Gianni
Perfect !
05-07-2021
Miriam
I am using this garage often and it's safe, central and easy to use (uncomplicated process).
28-06-2021
Bastian
Perfekter Parkplatz für einen Aufenthalt in Amsterdam. Das Öffnen des Tores durch Anruf bei einer Telefonnummer klappt tadellos.
28-06-2021
Saskia
Slecht te vinden, deur ging niet open en het contact telefoonnummer nam niet op. Waardeloos voor niks betaald.
28-06-2021
monique
Was weer prima geregeld. Snel reserveren en betalen via de site en makkelijk er in er uit via het opgegeven telefoonnr. in de mail. En nog redelijk betaalbaar ook.
27-06-2021
Reinhard
Die vermutete Enge war kein Problem - Das Ein- und Auschecken ging mit guter holländischer Gelassenheit und Freundlichkeit völlig unproblematisch. Für 24 Stunden eine gute Möglichkeit. RB
16-06-2021
van Dongen
Prima parkeerplek, makkelijk te reserveren en telefoonnummer bellen om uit te rijden. Alleen de ingang rijd je makkelijk voorbij. Goed op het huisnummer letten
06-06-2021
monique
weer geparkeerd in deze garage. Reserveren moeiteloos via internet. Echter uitrijden via telefoonnr. en zekerheid hebben dat dit geregistreerd is, blijft voor mij een beetje onduidelijk. Zal het proces nog eens doornemen.
05-06-2021
monique
snelle reservering via internet, alleen bij uitrijden 4x moeten bellen voordat de deur zich opende. Beetje vervelend en onduidelijk wat je dan moet.
04-06-2021
Michelle
Easy to use and great location
04-06-2021
Frederic
Easy to find and park, the opening system works great. I'll definitely adopt it. I let the car all 3 days with confidence for a reasonable price and enjoyed my trip in Amsterdam.
Just 2 light comments:
- when coming back there was a car parked on my left side in a way that it was impossible for me to enter the car. I had to do it from the other side... Maybe the users' recommendations for parking to improve.
- there was a lot of dust on the car after 3 days. I noticed other cars around using a cover to protect them. Not big issue but surprising.

25-03-2021
Nick
I really like this garage. Friendly owner, decent price, unique and easy entrance
14-03-2021
Asmae
Top locatie!
05-03-2021
Andrew
Such a simple process. Well priced.
27-01-2021
Radu
centrally located and easy to find.
22-01-2021
Anoushka
So convenient and big enough for my van. I love the easy way you can call and the gate opens for you. Thank you!
13-12-2020
Jeroen
Prima parkeerplaats. Auto staat droog en veilig
26-11-2020
Fitiwi
tevreden!
22-11-2020
Bunty
What a great experience! We drive twice a year to Amsterdam to visit our daughter and parking has always been problematic and expensive. This was easy to find, easy to walk to, easy to get in and out and very reasonable for Amsterdam. The parking was spacious, clean and felt very secure. Highly recommend!
04-11-2020
Yvonne
Heel handig en 20 stappen vanaf youseum. Auto stond er goed en droog, prima plek.
04-10-2020
Enny
Niet te duur, mooie nette parking
03-10-2020
Yves
Hat alles super funktioniert. Viel Platz auch für SUVs. Jederzeit wieder. Preiswerteste Alternative in Amsterdam. Freundlicher Service vor Ort.
30-08-2020
Andrew
Perfecte parkeerplaats, eenvoudig in- & uitrijden d.m.v. een telefoonnummer.
27-08-2020
Gicart
Good parking, no problem
09-07-2020
Winfried
Ein Parkplatz mit Atmosphäre
14-06-2020
Ellen Marie
Prima locatie. Goede communicatie hoe er te komen.

12-06-2020
Ester Joy
2nd time using this parking spot.
It's great
07-06-2020
Pauline
alles was duidelijk! Zo geregeld en zodra je nummer belt gaat de deur gelijk open! Top!
07-03-2020
Jesper
Tweede keer ging beter. Geen poep deze keer.
07-03-2020
Ivo
Easy to find, safe space, parking spaces a bit small
06-03-2020
Jesper
Super cheap and really good, but some birds shat on me car lol.
05-03-2020
H.J.
ik had er eerst niet erg veel vertrouwen in, maar het ging allemaal volgens het boekje. Prima parkeerplek op zo'n 12 minuten wandelen van de rivierenbuurt waar ik moest zijn. En voor 1,63 euro/uur kan ik zelfs in Hengelo niet parkeren.
25-02-2020
Dekker
Ik heb ooit een mail gehad van mobypark maar vervolgens is de mail met de uitleg en de telefonische code in mijn spam terecht gekomen. De eerste mail ging alleen over andere aanbiedingen in amterdam.
het was voor mij veel gedoe om er in en er uit te komen en al helemaal omdat er geen telefoon nummer bereikbaar in het weekend is. Als ik een tip mag geven, geef alvast iets van informatie en een waarschuwing over een eventueel spam bericht in jullie reclame mail. Dit was niet gemakkelijk en achteraf had ik hem beter op parkmobile af kunnen sluiten.
24-02-2020
E.
Super makkelijk en goede prijs / kwaliteit verhouding.
21-02-2020
Keith
Good location and all worked fine
21-02-2020
Benedikt
The garage is perfectly located and everything went very smoothly.
I can only recommend looking up the spot on a map with Street view beforehand to find it easily, but in my eyes it's also a big plus that it seems kind of hidden from the outside :)
16-02-2020
Dalilah
Deze parking is makkelijk te vinden, ruime parkeerplaatsen en goedkoper dan de parkeerplaatsen op straat.
30-12-2019
Anna
Superb, efficient service. Large spaces and excellent prices. It will be my parking option every time I come to Amsterdam.
26-12-2019
Jeanne
Everything worked well. Perfect
18-12-2019
Millen
Everything worked perfectly. Nice and secure
28-11-2019
Berill
Could not find it, not even with Google Maps. Drive around in circles had to park elsewhere. Could not cancer reservation . Not well marked.
24-11-2019
Ivána Kiss
Super friendly service and everything works perfectly every time
21-11-2019
francisa
very easy way tonpark just call the number youve received by email and te door opens when you arrive and leave
20-11-2019
Julien
Très bien et pas cher.
12-11-2019
Max
Everything went perfect
30-10-2019
Ties
Mobypark maakt dat ik in deze ruime parkeerplaats voor een voordelig tarief kan benutten, vlak om de hoek bij de afspraak waar ik moest zijn. Ga ik zeker vaker doen!
26-10-2019
Andy
Zufahrt zur Garage mit Telefonnummer funktioniert sehr gut. Die einzelnen Parkplätze in der Mitte der Halle sind teilweise sehr eng. Kommunikation und Service von mobypark war sehr gut und hilfsbereit. Wir hatten vorher in einem anderen Parkhaus gebucht (über mobypark) und bezahlt, obwohl es dort keinen Platz mehr gab. Das Team von mobypark hat aber zielführend geholfen.
Vielen Dank!
14-10-2019
Yeter
Super gekappt. Mein Auto sicher abgesetzt und. Wieder übernommen. Danke
14-10-2019
Frank
Sehr einfach, schnell er Kontakt!
Es hat alles super funktioniert.
Danke
02-10-2019
Sabine
Super Parkplatz ... für Amsterdam etwas holprig in der Garage ... aber sonst sehr gut es stand sicher für mehrere Tage und trocken
30-09-2019
Markus
Habe den Platz spontan nicht mehr benötigt. Leider war keine Stornierung mehr möglich.
13-09-2019
Shari C
Convenient location, safe parking. Great garage parking with loads of cool cars. Would use this parking again.
11-09-2019
Shari C
Great location, safe and secure parking. Interesting collection of cars parked in this garage, my boys were amazed! Would use this parking again.
11-09-2019
Rolf-Peter
Perfect parking solution! The slots are a bit narrow, but the system (booking procedure and openening the gate etc.) did work absoluteliy fine!
09-09-2019
Klaus
It worked as it should. The port opened fast once you had dialed the number, so couldn't be any easier.
01-09-2019
Lee
Goede locatie, goede prijs. Telefonisch contact ook erg behulpzaam, in- en uitrijden ook soepel gegaan. Aangeraden!
28-08-2019
Michele
Tutto perfetto, parcheggio facile . Super!
22-08-2019
Jan
Wat lekker makkelijk zeg: je komt aan en de poort was open. Gewoon binnenrijden en je auto neerzetten. De "oppasser" even contacten en vertrekken. Terug is even makkelijk: je belt het opgegeven nummer en "sesam open U", wij naa4 binnen, auto ophalen en weer een belletje en de poort ging weer omhoog. Allemachtig wat prachtig!!!
Nooit meer op straat in Amsterdam maar altijd via MOVYPARK. Goed dat dit bestaat. Met dank J&J Amersfoort.
15-08-2019
Nancy
Safe, dry and secure-We could go in and out, and the door access by phone was an excellent bonus-We will definitely use this garage again when we return to AMS.
12-08-2019
Werner
Saubere, große Garagenhalle, freundlicher Vermieter. Unser Auto war darin sicher abgestellt. Sehr zu empfehlen!
06-08-2019
Matthieu
Très pratique, bien placé, efficace et relativement bon marché pour Amsterdam
04-08-2019
Tobias
Couldn't be better!
A super friendly owner. You just call the Mobypark phone number and the door opens. Same when you want to get out.
And the price was unbeatable.
03-08-2019
Julius
Sehr netter Parkwart, sehr günstig und gleichzeitig gut gelegen. Zu öffentlichen Verkehrsmitteln, maximal 5 min zu Fuß. Einfache Handhabung mit Zahlung und Reservierung. Auch genügend Platz für ein größere PKWs.
31-07-2019
Ashley
Was top!
27-07-2019
Anne
Very good experience, everything went smooth: doors opened immediately when I called both in and out. Price was very good too, I will use this parking again!
22-07-2019
Grazyna
Definitely worth it. Thank you for the place to keep the car even if it was one day only.
18-07-2019
Jürgen
Super Parkplatz. Hat alles einwandfrei funktioniert. Würde diesen Parkplatz nochmals buchen.
Gute Lage zum Hotel: The Student Hotel Amsterdam City. 800 Meter = 10 Min.


15-07-2019
Theo
Simple, low-cost, hi-qual. Friendly people. What else would you want....?
15-07-2019
C.M.
Opvallend makkelijk in te rijden, veel ruimte en niet duur.
15-07-2019
Sandy
Super...problemlos...gern wieder.
13-07-2019
H-Sch
Excellent parking spot. Great, convenient location, with very friendly and helpful staff, too. Reminds of a movie film set somehow. I highly recommend it!
13-07-2019
Birgit
super, idealer Platz zum Parken
08-07-2019
Damaris
Keine Probleme gehabt.
02-07-2019
Fabrice
Meilleur solution de stationnement à Amsterdam, personnel gentil et accueillant, place idéale, je recommande vivement !
29-06-2019
Nico
Prima parkeerplek, alles werkte zoals verwacht.
16-06-2019
Gabi
Es hat alles problemlos geklappt.
03-06-2019
Martin
Hat alles zu meiner Zufriedenheit geklappt.
27-05-2019
William
Super handig en betaalbaar voor een hele dag; voor een als je sloep wil huren op de hoek van de straat. Daarna met Uber naar het centrum en terug
26-05-2019
van Buuren
Prima geregeld daar, niet heel erg duur voor Amsterdamse begrippen.

Even naar een nummer bellen als je aankomt en weer vertrekt en de deur gaat open.
20-05-2019
Nathan
Works well, decent price for Amsterdam parking. Would use again.
13-05-2019
Vanessa
Simple. Easy. Comfortable. Safe.
07-05-2019
REPERANT
réservation par le site avec explications claires pour entrer et sortir du parking qui comprend des places suffisamment spacieuses. Aucune rencontre avec le personnel mais j'ai repris ma voiture au bout de 3 jours dans le même état donc satisfait d'avoir confié celle ci à ce parking.
03-05-2019
roberta
Parcheggio comodo per il centro. Prezzi onestissimi. Ottimo il sistema telefonico per entrare ed uscire. Non so.perché ma i numeri di assistenza affissi sulla porta del parcheggio non sono funzionanti.
30-04-2019
Valerie
Perfect location!
22-04-2019
Valentina
The easiest part of our trip in Amsterdam. Very well organised!
22-04-2019
Hendriks
Top locatie
20-04-2019
Esther
Fantastic spot! Want to keep
It a secret actually..
16-04-2019
Birgit
Idealer Parkplatz - einfache Ein- und Ausfahrt jederzeit möglich
05-04-2019
Anna
Goede ontdekking qua toegangelijkheid en prijs. Dicht bij metro om snel in centrum te zijn. Vertrokken weer om 23.00- als vrouw zou ik daar niet alleen willen zijn.
31-03-2019
R
Alles verliep prima! Fijn en simpel. Veilige plek om op kleine schaal te parkeren.
24-03-2019
Animesh
Efficient and a hassle free experience as a first time user. I would certainly recommend.
03-03-2019
Alexander
Super Parkplatz, hat alles geklappt wie beschrieben. Kann ich nur empfehlen.
01-03-2019
Pierrick
excellent. Simple and efficient!
26-02-2019
Ludivine
Parking idéal pour garer sa voiture en toute sécurité. Tarif correct. Je recommande vivement
24-02-2019
Kowalska
Very good parking space not that far from the city centre!
21-02-2019
Bert
Gegarandeerd kunnen parkeren in de buurt van station Amstel is prima. Systeem werkt goed. Maar.... voor zakelijk gebruik toch niet aan te bevelen omdat er op de factuur geen BTW verschijnt...
GEMISTE kans. Zal dit zakelijk dus niet meer gaan gebruiken. Jammer.
13-02-2019
C
It was fun, interesting experience.
04-02-2019
Marissa
Echt super! We gingen gister roeien A'dam Light festival met ons 4 vriendinnen en parkeren in deze garage was nl 10 meter van het roeicentrum. Dus t was perfect op deze manier, en ook nog hapje gegeten bij Café Hesp ook vlak naast gelegen!
20-01-2019
G-
Met SUV gebruik gemaakt van deze parking. Prima ruimte en de toegang via een apart telefoonnummer is goed geregeld.
09-01-2019
BDL
Makkelijk, snel, betrouwbaar en goedkoop parkeren vlakbij centrum Amsterdam.
03-01-2019
sophie
Parking parfait! Localisation idéale . On refera à coup sûr!
02-01-2019
Mensink
Het parkeren bij Ten Cate Parking was een geweldige uitkomst. Alles prima geregeld. Klasse!!! Hartelijk dank hiervoor.
L.Mensink
26-11-2018
G.
Bij boeking een tel. nummer ontvangen die niet werkte. Bij de parking hangt een bordje met een 06/nummer zo doende alsnog toegang tot de parking. Overdekt en prima ruimte voor SUV.
26-11-2018
Alessandra
Convenient and well located
18-11-2018
rothigro1
Makkelijk te vinden. Toegang en vertrek met telefoonnummer werkt zonder problemen. Ruime parkeerplaats. Concurrerende prijs. Voor herhaling vatbaar
14-11-2018
Alizée
Très pratique avec le code pour ouvrir le portail quand bon nous semble. Personnel à l'intérieur en plus des caméras. Je recommande
04-11-2018
Sonja
Top plek en top geregeld!
03-11-2018
Aurora
Kann man weiterempfehlen....
28-10-2018
Alessandra
Excellent. All went smooth from reservation to parking
26-10-2018
KATLEEN
Makkelijk te vinden. Systeem met tel.nr. werkte perfect.
23-09-2018
van Jaarsveld
Top lokatie, makkelijk bereikbaar, prima parkeerplekken en betaalbaar!
21-09-2018
Danh
It is a good place to park car and easy to access in Amsterdam, the attendant is very helpful and available by phone of text.
The access phone number provided to the user that we can use to open/close the parking garage door does not work, so I have to reach out to the attendant when I need to open/close the garage. I would recommend this garage.
11-09-2018
jean marie
Très bien placé et sécurisé
07-09-2018
Guy
Well located and secure car park. Easy to access by dialling number to open door if needed and easy to get to from south ring road. Car park owner is friendly and probably has the best office in a car park/garage I am ever likely to see...
29-08-2018
Laurent
Parking pratique et système idéal.

24-08-2018
Richard
Host was always available when we needed him.
20-08-2018
Isabel
Everything was good!
20-08-2018
Birgit
Der Ort ist sehr zu empfehlen, sehr zentral, gut zu finden und einfache Bedienung.
14-08-2018
Quentin
Easy to find, just call the number and the door opens.

Quite some parking spots inside so there's enough space as well
13-08-2018
Ludivine
Je recommande vivement ce garage. Facile d'accès et grand emplacement.
07-08-2018
Rosan
Perfect parkinglot!
05-08-2018
Debbie
Speler makkelijk en fijne parkeerplek op een mooie locatie.
28-07-2018
Durães
Goede parkeergarage! Tevreden!
28-07-2018
BL
Parkeren is makkelijk en handig te regelen. Ingang via mobiel werkt goed. Garage is ruim en schoon.

02-07-2018
Alexander
sehr einfach und zuverlässig
13-06-2018
Arnold
Perfect location. When you call the number you will hear 'the call could not be established', however it does work and opens the door. Met the owner and he said they are going to change the message. Friendly owner, good spots, will definitely park there again.
12-06-2018
ANNE
This is a fantastic parking garage - we had a lovely walk along the river into the city ( 40 mins) but took the metro back. The staff are wonderful and the it is secure. The owner cane down to help us get our car after hours, the warden was very friendly and helpful. It made our trip to amsterdam so much easier. It was reasonable and next to a famous restaurant that friends recommended too !
04-06-2018
robert
Excellent parking and super easy to find and use, really impressed. Highly recommend.
15-05-2018
Nico
Absolut genial
Preisguenstig
Zutritt ueber Telefonnummer anrufen - ohne Probleme...
Ausreichend Platz und gut gesichert,Kameras usw...
Einfach nur weiter zu empfehlen
Top

15-05-2018
DS
Safe, easy to get to, not far from De Pjip.
13-05-2018
Dirk
Sehr zentral. Der perfekte Parkplatz für Amsterdam. Sehr gut hat uns die Zugangssteuerung über das Smartphone gefallen.
01-05-2018
Sjoerd
Nette garage, op goede locatie.
Vriendelijke eigenaar.
30-04-2018
Jörg
central place to park for a good Price.
very kind and helpful owner.
i will book it definitely again if i travel to Amsetrdam Central.
Clear recommendation from my side.
It´s not a dark park house but a backyard with a house top including Skylight.
23-04-2018
Marcel-Barcik
Un très bon plan pour stationner à bas prix sur Amsterdam !
Parking très bien situé, facile d'accès, avec un accueil très sympathique ! Je recommande !
15-04-2018
johnny
its great place to stay,even we did expirience a bit trouble as my mobile was out of power,so we couldnt go out,but soon somebody come and all was great...if i need a garage again,i am definetly checking this place again...
14-04-2018
Maren
It all worked well! Thank you.
25-02-2018
Maxime
Tout était parfait, l'emplacement, la facilité d'usage, la place, la sécurité!
13-02-2018
Alberto
Muy buen servicio
14-12-2017
christine
Tout s'est très bien passé. Voitures de standing sous bâche dans le garage, ce qui rassure complétement. Présence en semaine.
06-11-2017
gaetano
ottimo parcheggio coperto in autorimessa, semplice ed immediato l'ingresso componendo un numero telefonico, vicini a fermata del metro, in 25 minuti a piedi si arriva in centro.
consigliato
31-10-2017