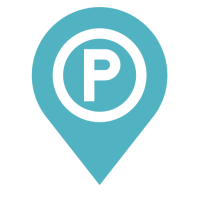 Maastricht Parking
Responds within 12 hours
Member since Aug '19
336 Reviews
lisa
Very close to the center - easy booking super price !! Will always use it again when going to Maastricht ☺️
01-08-2021
Mirjam
Goed te bereiken, in een woonstraat, slagboom ging snel open. Niet overdekt, geen faciliteiten.
23-07-2021
Gio
Works very easy and close by city center
10-07-2021
Salam
easy access and close enough to the city centre
16-06-2021
ES
Nette parkeerplaats. Slagboom ging telkens niet open. Helpdesk het hele weekend gesloten, dus niet bereikbaar. Opgenomen tekst geeft aan bel beheerder terrein, helaas geen gegevens van beheerder op de site. Slechte zaak. Geen service, weggegooid geld. Niet naar toe gaan. Voldoende andere parkeerplaatsen in de buurt
30-05-2021
Mariska
Prima parkeerplek in hartje Maastricht. Even bellen en de slagboom gaat open!
16-05-2021
Jm
Top! Voor het eerst gedaan. Spannend,maar Super handig! Goed te lopen naar centrum.
07-05-2021
Pieter
Supergoed voor herhaling vatbaar alles goed geregeld even bellen en poort ging open ook met het uit rijden. Lekker dichtbij centrum
01-05-2021
Igor
Top, easy and professional!
29-04-2021
Chiara
Der Parkplatz war super! Es war leicht für mich einzuparken und nicht zu voll. Um auf den Parkplatz zu kommen und ihn wieder zu verlassen musste man kurz eine Nummer anrufen und dann wurde die Schranke für einen geöffnet. Den Preis empfand ich als fair und die Location klasse (nur 1km von der Maas/ Innenstadt) entfernt.
05-04-2021
Jeroen
It's not possible to book a parking space in the weekend on the same day, but other than that an awesome place to park your car. Great location, good price, and easy to use.
27-03-2021
Bénédicte
Great price, great service! We had to call the desk because we reserved last minute, and we have been really well informed and helped. Super convenient when traveling for a few days in the Netherlands were parking is always a hassle!
18-01-2021
Daniela
Ottimo servizio!

30-11-2020
Steffen
Very good uncomplicated booking and an extremly helpful hotline support!!!
08-10-2020
dennis
Twee dagen gebruik mogen maken van Mobypark. De locatie is top!
Dicht in de buurt van het Vrijthof en de werkwijze zeer klantvriendelijk. Je hoeft alleen een nummer bellen op afgesproken tijdstip en de poort gaat open. Ik kom zeker terug bij deze toplocatie! Mobypark bedankt!
05-10-2020
Janina
Alles bestens, würde ich jederzeit wieder buchen :-) Tolle Lage! Leider ging bei Ankunft nicht sofort die Schranke auf und wir mussten etwas länger warten, das Problem wurde jedoch durch die freundliche Mitarbeiterin von Mobypark gut geregelt! Bei der Ausfahrt lief dann alles reibungslos :-)
06-07-2020
Bart
Veilige parkeeeplek met cameratoezicht en maar 5 minuten lopen naar het vrijthof.
Top ervaring deze parkeerplaats!
06-07-2020
Dennis
Gate didn't work when we arrived.. Customer service helped us open it but when we tried to go out, the gate didn't open and because of weekend there was noone to reach.
20-06-2020
Michael
Top Lage
24-02-2020
ronald
Ideale plek, Dichtbij centrum. Wij twijfelde omdat telefoonnummer erg lang is. Moet 00 voor. Tip bel niet voor iemand anders die het niet lukt om in of uit te loggen. En vertel erbij dat je tussendoor van parkeerplaats af kunt met je auto. Als je bijv. voor meerdere dagen hebt geboekt.
12-02-2020