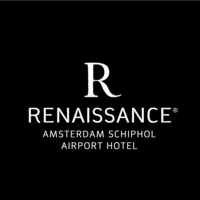 Renaissance
Responds within 12 hours
Member since Jun '20
53 Reviews
Silvia
As good as usual. Easy to book, easy to park and leave again with car.
16-08-2023
Willem
Ging prima, scherp tarief. Goed geregeld!
11-06-2023
Bas
Prima plek. Nog altijd prijzig voor een simpele parkeerplek maar hij staat hier goed. Shuttle reed niet op de ochtend dat we moesten vertrekken (chauffeur was nergens te bekennen) dus dat gaf wel wat stress. Maar na 10minuten hadden ze een vervangende taxi voor ons geregeld dus dat was netjes.
13-05-2023
Anke
Fijne parkeerplaats en goed geregeld. Shuttlebus rijdt op tijd, zonder problemen van en naar het vliegveld gekomen!
11-04-2023
Jason
Much better than my previous experience owing largely to the horrible receptionist that made my experience terrible not being involved (I understand that he was fired). The front desk staff on this occasion were excellent, and offered free coffee from the restaurant as I waited for the shuttle bus.
25-03-2023
Jason
Getting my car back after I returned was an absolute nightmare. The receptionist said that Mobypark has nothing to do with the hotel, and that I should contact Mobypark to have the gate opened! It was midnight, and Mobypark were obviously not available by phone. I ended up having to threaten to call the police as the receptionist decided to play mind games and belittle me due to not being a guest of the hotel by repeatedly asking me to leave, and telling me to sit outside until the morning despite telling him that I need to get my car to go home to my pregnant wife. I finally got him to look at the confirmation email on my phone after a lengthy argument, and he opened the gate. I have had to complain to the duty manager about his behaviour, and this is now being investigated. But if you plan to get your car back smoothly after a long flight, then avoid this parking. If my phone battery was dead, I would've been stuck. I learned later that they have a record behind the desk of all Mobypark users, but he refused to look at it.
15-03-2023
Adriaan
Was om 19:50 bij de shuttle plaats. De shuttle was net 5 minuten weg en de eerstvolgende was om 21:15. Heb een uber moeten nemen waardoor ik uiteindelijk duurder uit was.
04-01-2023
Adrian
Very good. No issues at all, free shuttle ran on time.
25-12-2022
Gaby
Alles is goed geregeld
07-12-2022
Jochrm
Auto geparkeerd, 5 minuten later in de shuttlebus gestapt en met 15 min op Schiphol. Terug hetzelfde en daarna even bij de receptie gemeld dat ik met mobypark geparkeerd heb toen kreeg ik een uitrijkaart. Echt super!
04-12-2022
Yvette
Prima geregeld. Zonder problemen in en uit gereden. Volgende keet maken we er weer gebruik van
27-11-2022
Rizky
Nice parking spot - shuttle from hotel to airport is arranged perfectly. It leaves and comes on time
31-10-2022
Ertan
Alles zoals afspraak verlopen… netjes
28-10-2022
Jaap
Prima parkeerlocatie met stipte shuttle service van en naar Schiphol. Voor herhaling vatbaar!
21-10-2022
Theo
Goede service, goed bereikbaar, goede shuttlebus.
02-10-2022
Mojtaba
Alles is top geregeld, echter bij wegrijden gaat de slagboom niet altijd vanzelf open. Er moet altijd op de informatie knopje van de intercom gedrukt worden, dan pas kan ik wegrijden. Verlies van tijd..

Ook een punt voor verbetering: sneller shuttle bussen laten rijden naar Schiphol.
11-09-2022
Andre
Was prima.
Online boeken ging goed.Transfer naar Schiphol en terug met fijne chauffeur.
Alleen contact later met Moby park zelf was minder ,mw begreep mij niet Maar ga ervan uit dat dit geen gevolgen geeft Volgende keer weer.
31-08-2022
Dunja
Prima parkeerplaats. Transfer naar Schiphol ging snel en op de aangegeven tijd. Aardige, correcte en gezellige chauffeurs!
30-08-2022
A.A.Monika
Best option to get to airport. Very friendly staff even helped with taxi to downtown Amsterdam
12-08-2022