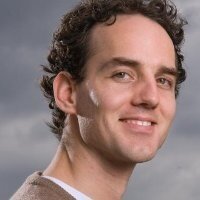 Michel
Responds within 2 hours
Member since Mar '21
11 Reviews
Derek
Michel was extremely friendly and helpful in handing the key over and giving clear directions to the car park. The car park itself is very centrally located and easy to get in and out of. I'd highly recommend it to other users!
06-12-2022
Carlos B.
Ich habe mein Auto beim Michel´s Parkplatz 5 Tage geparkt, während meinen Kurzurlaub in Den Haag. Eine große abschließbare Parkfläche. Tolle lage, sehr Zentral und gut zugänglich.
Michel war professionell, sachlich und freundlich. Hat immer schnell geantwortet und war zudem unkompliziert und flexibel.
Weiter so! :)
20-08-2022
Lara
Great parking space. Our car was parked there safely for a week.
01-05-2022
Sven
Good, quite centrally located parking space. Very reliable communication and key handover. Thanks a lot!
19-04-2022
Özi
Die Tiefgarage ist im Zentrum - keine 10 Minuten zu den Sehenswürdigkeiten und Einkaufsstraßen. Die Schlüsselübergabe war reibungslos. Wir hatten uns aufgrund Verkehrsstaus 2 Stunden verspätet. Dennoch war Michel sehr freundlich. Bei der Buchung wird zunächst die Anfrage durch Mobypark an Michel gestellt. Er habe nun 24 Stunden Zeit zum reagieren. Michel hat bereits innerhalb 1 Stunde reagiert und die Bestätigung gemailt sowie seine Adresse, an der man die Schlüssel abholt. Man muss 50€ als Kaution und eine Kopie seines Ausweises bei der Übergabe mitbringen. Wir haben den Parkplatz von Freitag bis Dienstag genutzt. Ursprünglich wollten wir bis 14 Uhr parken haben jedocj unseren Plan geändert und Michel gefragt, ob wir in der nächsten Stunde zu ihm kommen und den Schlüssel abgeben können. Auch das hat wunderbar geklappt. Die Kaution und die Kopie des Ausweises bekommt man sofort zurück. Für die Dauer haben wir 59€ bezahlt. In den Parkhäusern hätten wir 29-32€ pro Tag bezahlen müssen. Vielen lieben Dank Michel, vielen lieben Dank Mobypark :-)
03-11-2021
Monika
Netter Kontakt, und der Stellplatz ist super gelegen. Fast direkt im Zentrum.
09-10-2021
Anna
Sehr netter Gastgeber bzw. Garagenvermieter. Kontakt und Übergabe Schlüssel haben super geklappt. Gerne wieder!
01-08-2021
Danny
Heel vriendelijke en flexibele gastheer. Garage is zeer centraal gelegen.
22-07-2021
Benjamin
Very helpful and very flexible! Thanks a lot. Always again and very convenient and safe parking
19-07-2021
Mona
Great parking spot, nice host
05-07-2021
Jürgen
Ich war sehr zufrieden mit dem Parkplatz. Auch Michel der Besitzer der Parkmöglichkeit war sehr nett und hilfsbereit.
22-06-2021