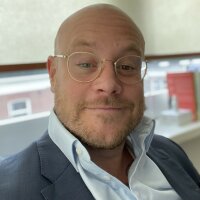 De Rijk
Responds within 5 hours
Member since Jun '21
7 Reviews
Jean-Michel
Très bien situé, organisation parfaite
22-07-2022
Delphine
Friendly and helpful.
20-06-2022
Daniel
Super location and the host is very kindly and a good communication.
20-06-2022
Stefanie
A very nice contact, everything worked out great and they were very flexible with my different arrival and departure time. Thank you very much, I will be happy to come back.
22-05-2022
Ralf
1A Abwicklung,
kurze und bündige Schlüsselübergabe und total einfache Schlüsselrückgabe, immer wieder sehr gerne,
mehr als zufrieden
02-05-2022
Claudia
Super contact, flexible and always available :). Next time again ????
08-11-2021
Silke
Sicherer Parkplatz in privater Garage. Das Zentrum ist von dort 15 Minuten zu Fuß zu erreichen. Reibungsloser Ablauf, sehr unkompliziert.
23-10-2021