​Top 10 Japanese Restaurants in Amsterdam: Discover the best Japanese cuisine with the best parking solutions
27-07-2023
Amsterdam, the vibrant city of canals and culture, is also home to a diverse culinary scene. Among the various cuisines available, Japanese food stands out for its unique flavours, exquisite presentation, and cultural significance. Whether you're a seasoned sushi aficionado or someone curious to explore new tastes, here we offer you a list with our top 10 Japanese restaurants in Amsterdam that are sure to tantalise your taste buds. In this blog, we'll take you on a journey through these culinary gems, while also providing valuable parking solutions close to each restaurant.

1. Ku Kitchen & Bar: Modern Cuisine in a Stylish Setting
Known for its contemporary yet cosy vibe, Ku Kitchen & Bar sets the stage for our Japanese culinary adventure, offering modern cuisine in a chic atmosphere. The restaurant's light Japanese dishes, including crispy tempura, fresh salads, grilled meats and sushi prepared with fresh fish, have earned it glowing reviews. Some of the standout menu items include Wagyu burgers, flambé sushi and Miso.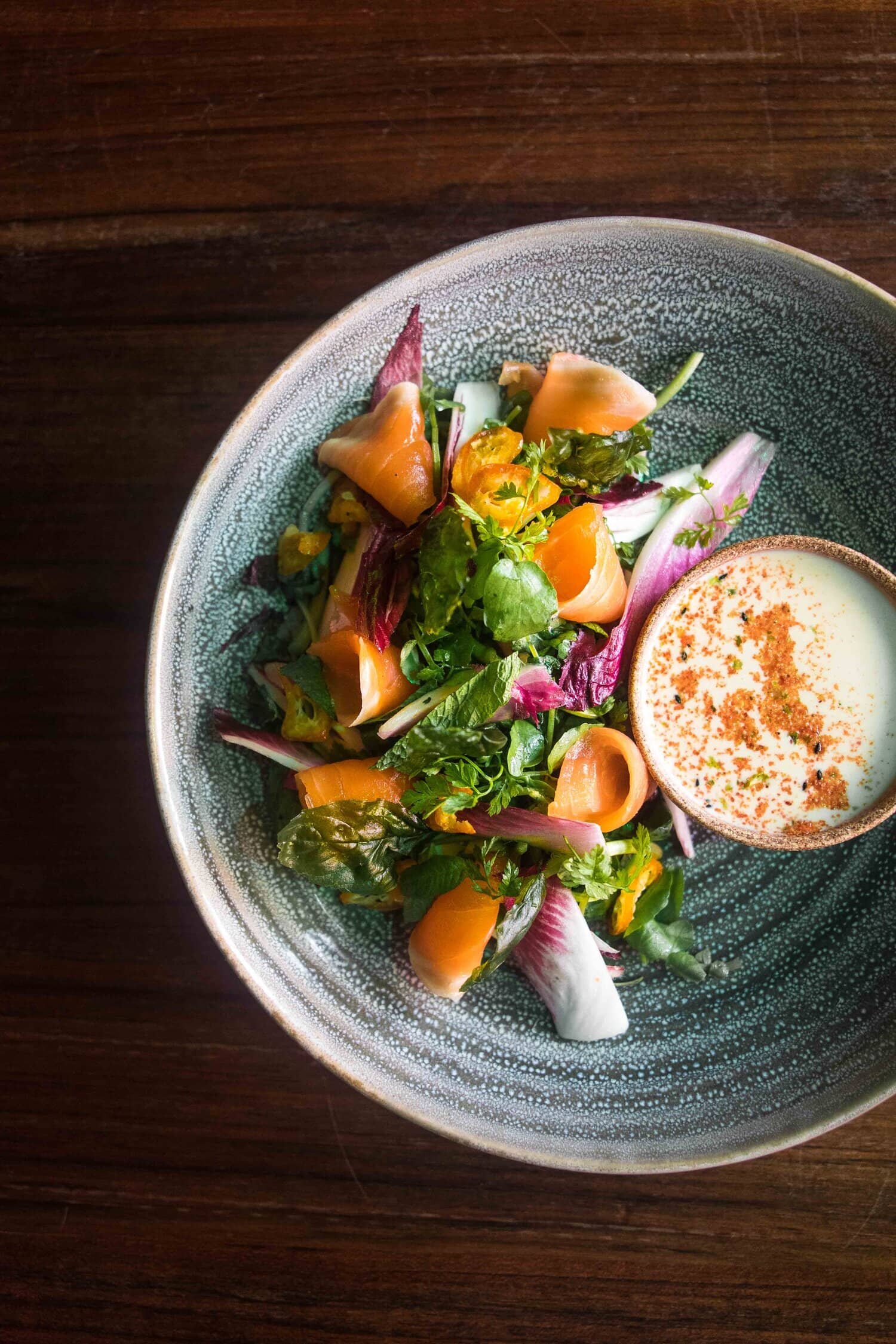 Source: Ku Kitchen & Bar
To make your visit hassle-free, you can easily find nearby parking options on the Mobypark website and reserve a spot in advance. Check out Parking Weesperplein Amsterdam Sarphati Plaza, which is just a short 10-minute walk away!
2. Teppanyaki Restaurant Sazanka: A Michelin-Starred Teppanyaki Experience
Prepare to be wowed by Teppanyaki Restaurant Sazanka, the only teppanyaki restaurant in Europe with a coveted Michelin star. Located at Hotel Okura Amsterdam in De Pijp, it offers a unique à la minute cooking experience with Japanese precision. The skilled teppanyaki chefs will entertain you with their culinary prowess, while you sit back and enjoy the show as the chefs prepare dishes on a griddle right in front of them.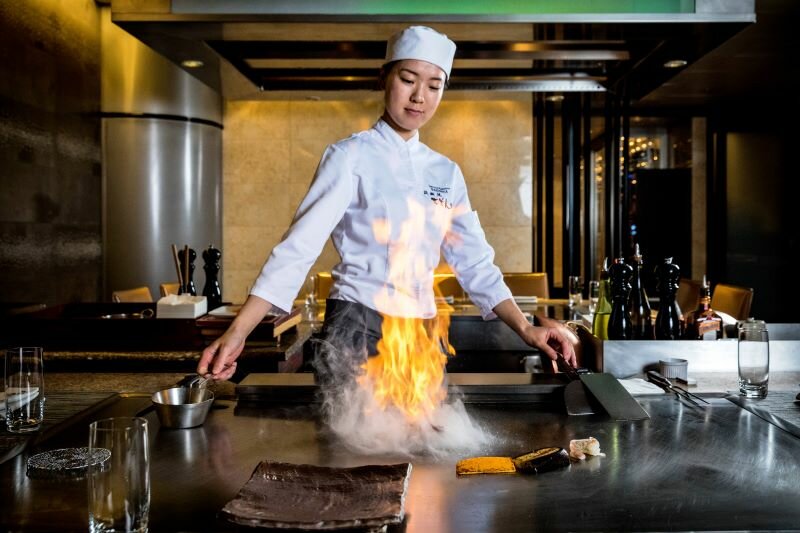 Source: Teppanyaki Restaurant Sazanka
You can find convenient parkings in the area and book in advance so you can take in what the city has to offer without worry. Reserve a spot at Parking at Emerald House and walk 2 minutes next door to enjoy a nice fancy dinner at Sazanka!
3. Yamazato Restaurant: Serene Atmosphere, Authentic Kaiseki Cuisine
Also located at Hotel Okura Amsterdam is Yamazato Restaurant, where the art of minimalism and control elevates every dish. Kaiseki cuisine is a style influenced by the ritual of the Japanese tea ceremony and the Zen philosophy of minimalism and control. Having made history by becoming the first traditional kaiseki restaurant outside of Japan to be awarded a Michelin star, Yamazato promises an unforgettable dining experience.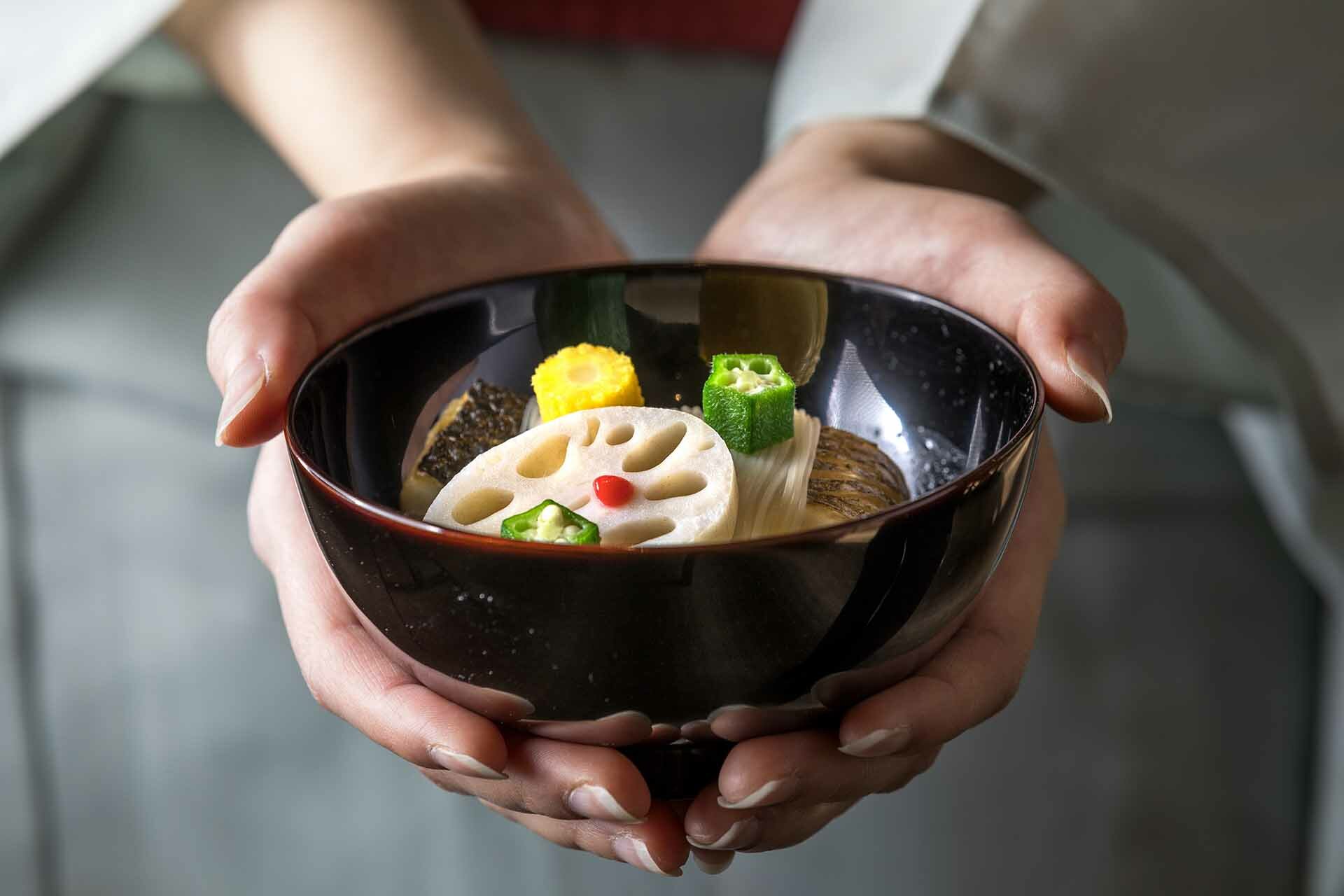 Source: Yamazato Restaurant
Find yourself a nice and safe parking spot in the De Pijp neighborhood and explore the city to your heart's content! Located right next to the De Pijp metro station, Parking Garage De Pijp Amsterdam is just a 10-minute walk away from the restaurant!
4. Tomo Sushi: Satisfy Your Sushi Cravings
Tomo Sushi is a must-visit for sushi enthusiasts, offering an array of sushi, sashimi, hibachi dishes and more. Known for its wide variety of fresh sushi and sashimi dishes, the restaurant offers All-You-Can-Eat Sushi, with diverse options including teriyaki dishes and rice bowls. Long story short, don't miss out on this gem if you live and breathe sushi!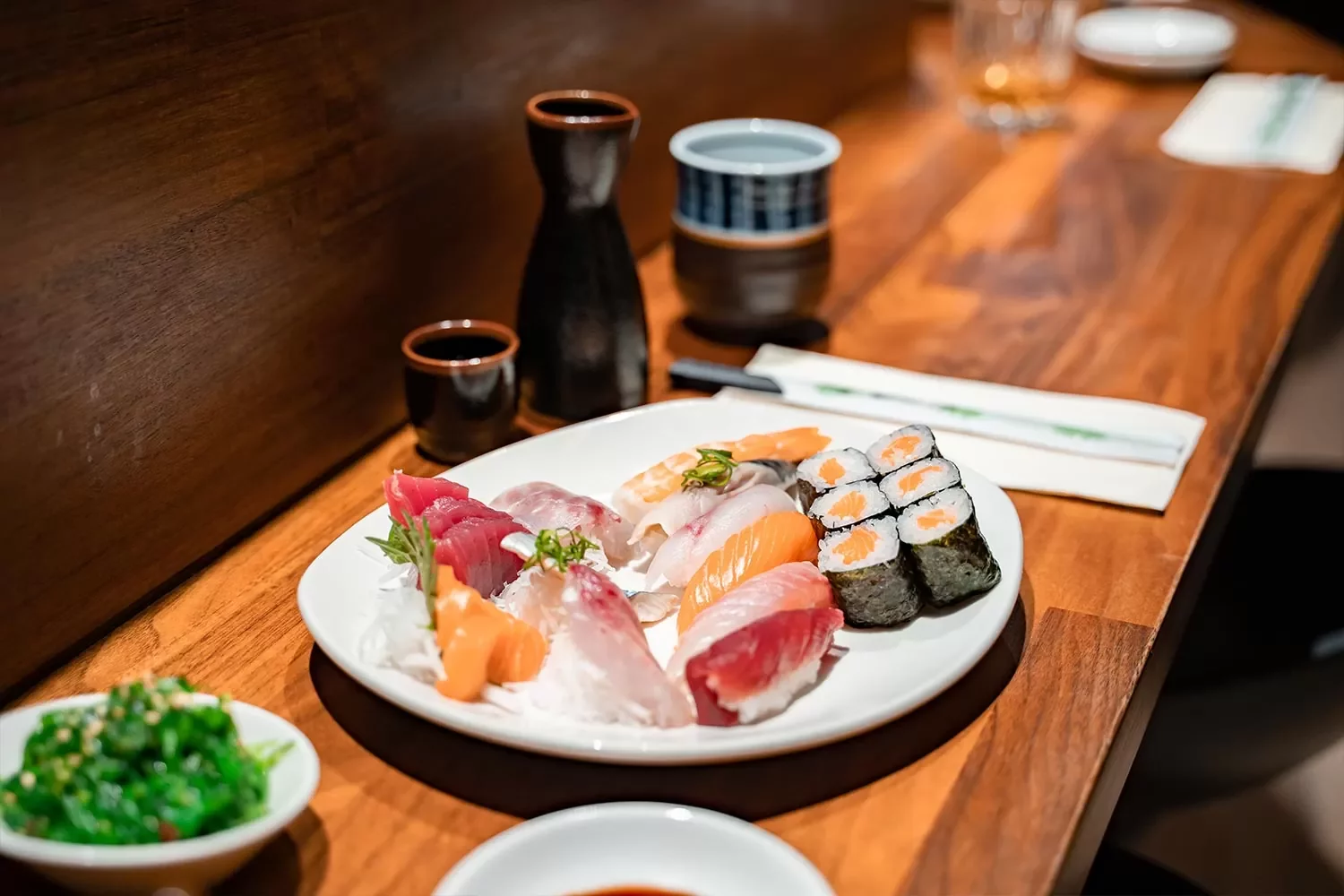 Source: Tomo Sushi
Located in the heart of Amsterdam, finding parking nearby is now a breeze with Mobypark. Reserve a spot here at Parking Kalverstraat Amsterdam and you're just a 5-minute walk away from a mouthwatering sushi feast!
5. Umaimon: Cosy Comfort Food for Ramen Lovers
For those seeking cosy comfort food, Umaimon's authentic noodle soups, curries and fried chicken will hit the spot. The restaurant is powered by the famous Takumi Ramen Kitchen, and many consider it one of the best places for authentic ramen in Amsterdam. Despite being located in the touristy Leidseplein area, Umaimon has managed to maintain its reputation for serving high-quality ramen dishes.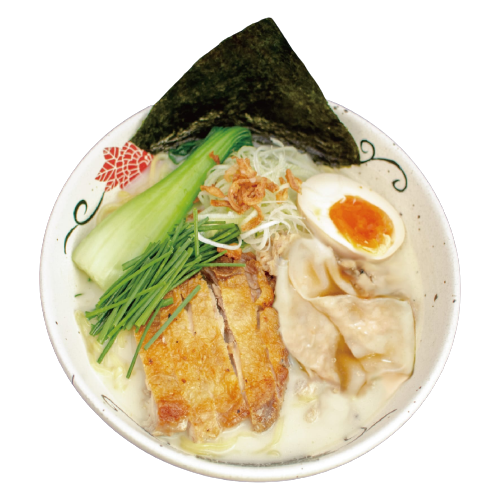 Source: Umaimon
Enjoy the warmth of Japanese comfort food with fast and easy nearby parking solutions. Better yet, book a spot here at Parking Leidseplein Nassaukade Amsterdam and take a breezy 5-minute walk to the best ramen in town!
6. Izakaya Asian Kitchen & Bar: Where Tradition Meets Modernity
Izakaya Asian Kitchen & Bar takes you on a unique culinary journey, dishing out traditional Japanese cuisine with a South American twist. Known for its Asian-Peruvian fusion dishes, the restaurant has taken the traditional Japanese dining experience to another level by incorporating South American influences. The menu includes fresh sushi and sashimi, and a variety of exquisite meat and fish dishes.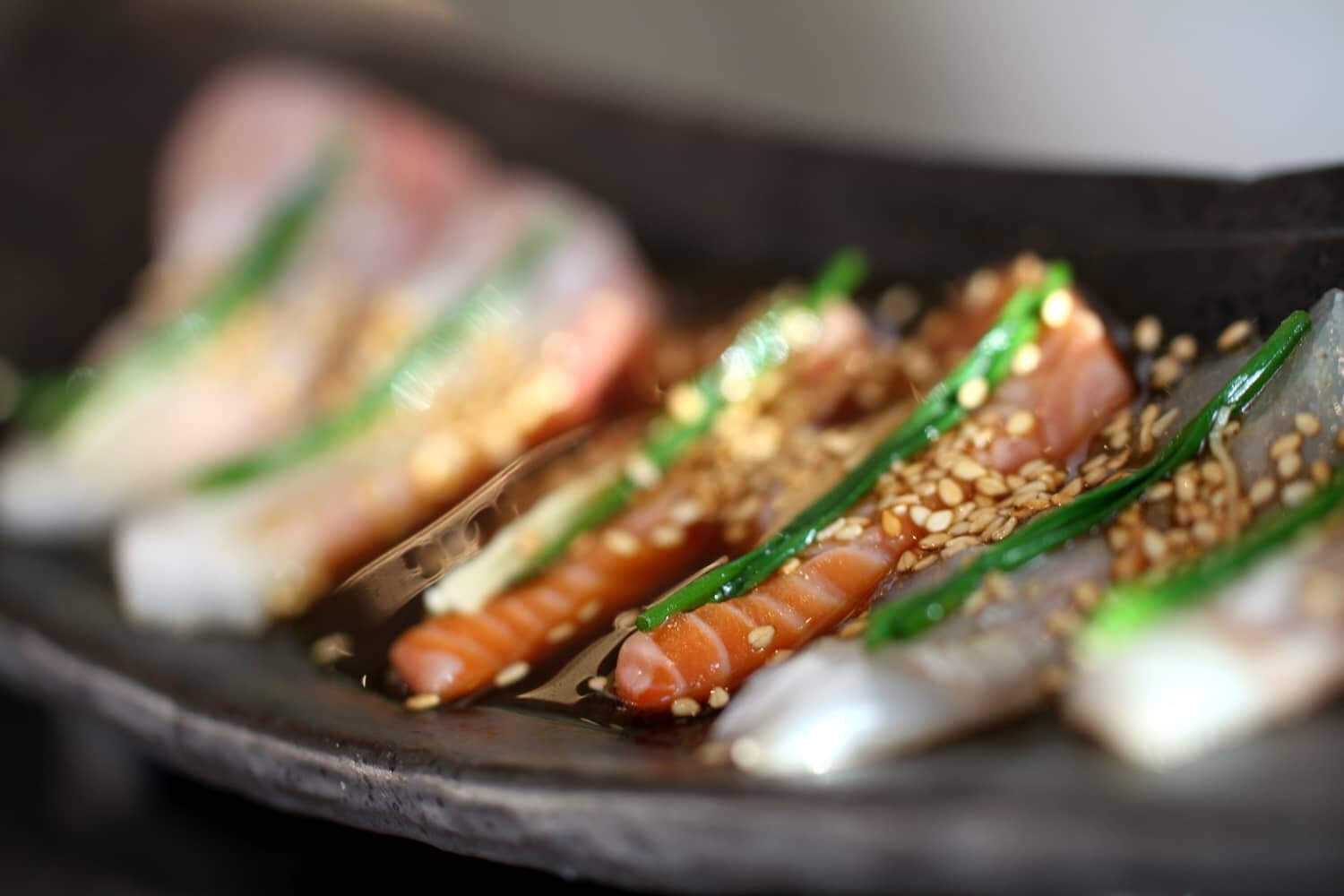 Source: Izakaya Asian Kitchen & Bar
Experience this innovative blend of flavours while exploring parking options nearby with Mobypark. Parking Garage De Pijp Amsterdam is a perfect 3-minute walk to the restaurant!
7. Ramen-Ya: A Ramen Lover's Paradise
Ramen enthusiasts simply cannot miss Ramen-Ya, the popular ramen restaurant near Dam Square. As a ramen shop, it offers a cosy vibe and specialises in ramen, which are wheat-flour Japanese noodles in broth. The menu includes a variety of ramen dishes with flavourful broths, an assortment of vegetables and meats as toppings, and appetisers and side dishes such as fried chicken.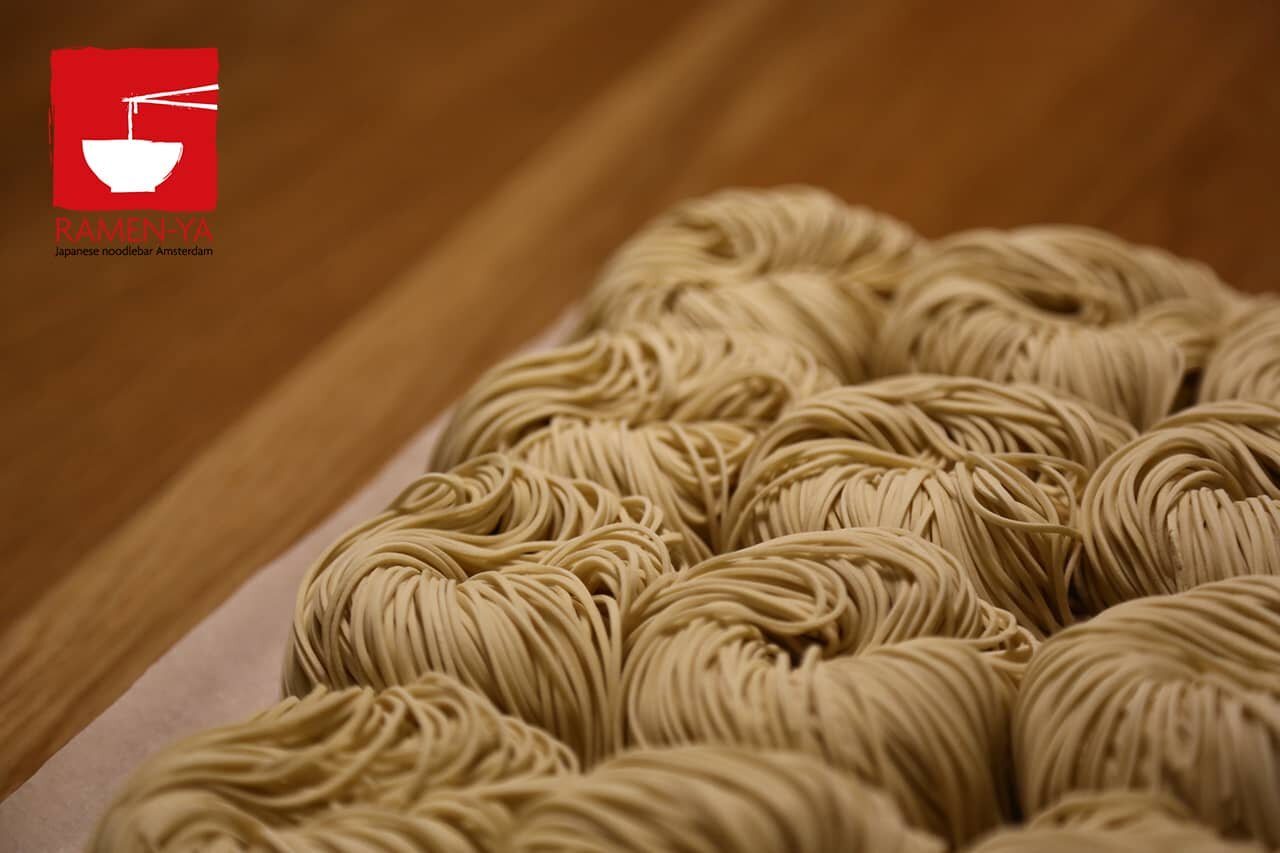 Source: Ramen-Ya
If you're still worrying about parking in the busy Dam Square area, fret no more! You can easily find suitable parking in the bustling area with Mobypark. Parking Dam Square Amsterdam in particular is literally just around the corner from the charming ramen place!
8. Hakata Senpachi: A Traditional Japanese Gem
Indulge in traditional Japanese dishes, sushi, sashimi, ramen, udon and more at Hakata Senpachi. Known for its hibachi-style cooking and yakitori, which is grilled meat on skewers, the restaurant has gained a reputation for its delicious food and heartwarming sakes. Located across from the RAI conference centre, it makes for a nice dining spot for travelers and locals alike.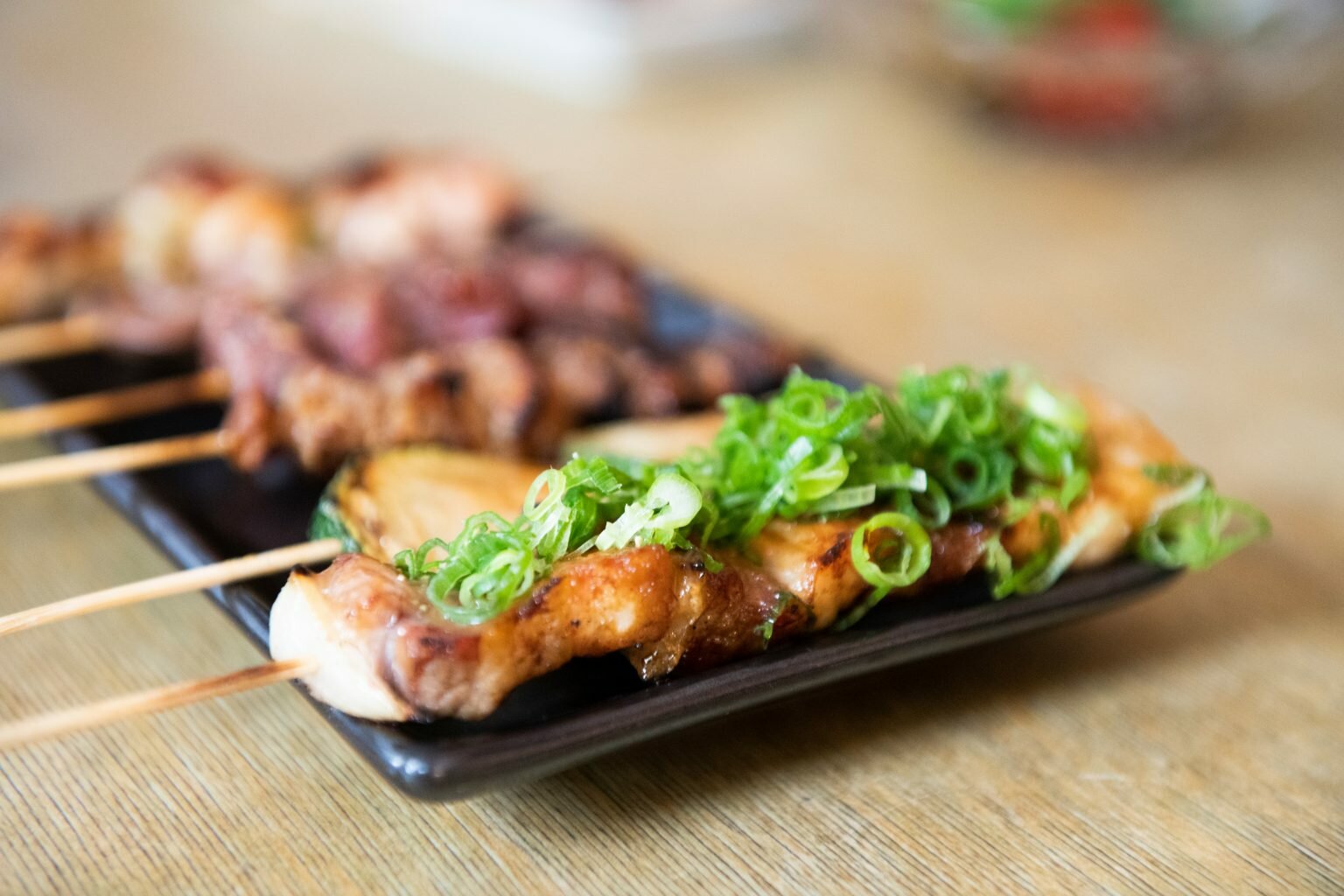 Source: Hakata Senpachi
Of course, don't forget to plan ahead and check out our convenient parking options around the area! Parking RAI Amsterdam Convention Centre P+R is just a 10-minute walk away, and with the instant booking feature, you can save more time and spend it savouring nicely grilled yakitori!
9. TerraZen Centre: Vegan and Vegetarian-Friendly Fusion Cuisine
For those seeking vegan and vegetarian-friendly options, TerraZen Centre offers a fusion of Caribbean and Japanese flavours. Located near Dam Square, the restaurant has gained a reputation for its delicious and healthy food, as well as its welcoming and colourful atmosphere. The menu includes spring rolls, samosas, house-made vegan sushi, vegan burgers and much more!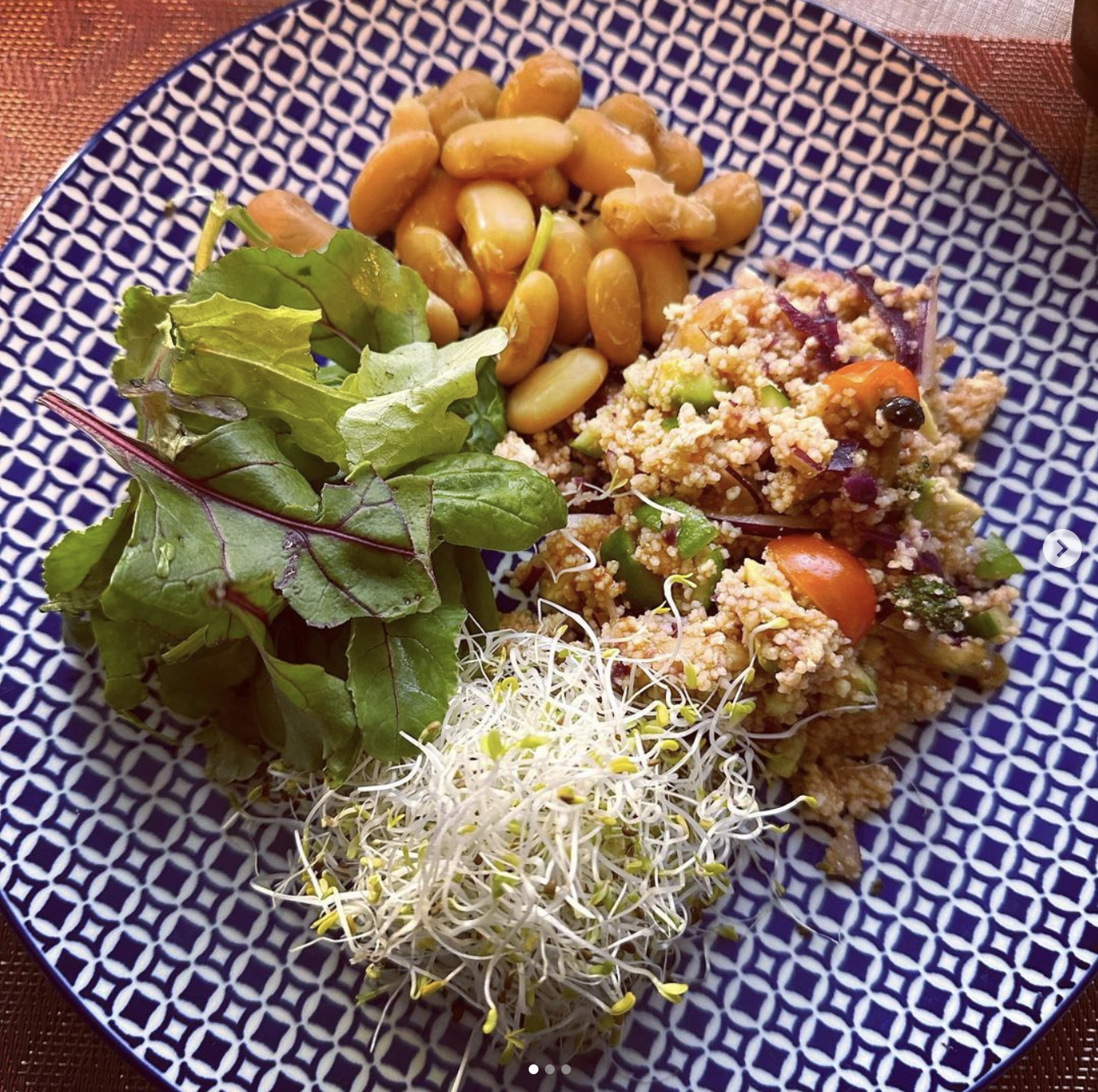 Source: TerraZen Centre
Thanks to Mobypark, finding parking in the busy Dam Square area is no longer an impossible task. Reserve your spot at Parking Amsterdam Central Station Haarlemmerbuurt and take an easy walk under 10 minutes to delight in the restaurant's healthy plant-based dishes!
10. ZuZi Bowl by Genki Café: Casual Eateries and Delectable Rice Bowls
Conclude your culinary exploration at ZuZi Bowl by Genki Café, a casual eatery offering Japanese-inspired rice bowls and sushi. Located in a calm suburb on a sunny square, the restaurant offers a pleasant dining atmosphere. From fresh sushi, sashimi to tempura and Japanese grill, the restaurant has something for everyone. In addition to exciting side dishes, ZuZi Bowl is also known for their colourful cocktails!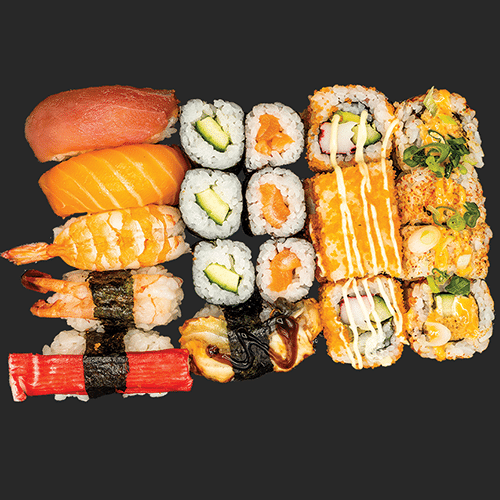 Source: ZuZi Bowl by Genki Café
Located in the vicinity of the Rembrandtpark, it is close to multiple parkings offered on the Mobypark website. Reserve your spot at our recommended parking, Parking Garage Amsterdam West Rembrandtpark - Leonardo Hotel, an easy 10-minute walk away!
In conclusion, Amsterdam's Japanese restaurants offer a delightful assortment of culinary experiences, from traditional kaiseki cuisine to innovative fusions. Pair your dining adventures with convenient, safe, and smooth parking solutions to ensure a stress-free exploration of these gastronomic treasures. Embrace the rich flavours and cultural essence of Japan, all within the charming city of Amsterdam. Bon appétit!
Did you enjoy this blog? Share it with your friends and family using one of the buttons below.