Top 10 Turkish Restaurants in Amsterdam: Delightful dining and easy parking
12-09-2023
Amsterdam, a melting pot of cultures and cuisines, is home to a thriving Turkish community. As the second-largest ethnic group in the Netherlands, Turks have brought their rich culinary traditions to the heart of Amsterdam. If you're craving the flavors of Anatolia, you're in for a treat. Here's a list of the top 10 Turkish restaurants in Amsterdam, along with nearby parking solutions to make your dining experience even more enjoyable.
1. Ali Ocakbaşı Amsterdam: Where Grilled Delights Come to Life
Conveniently located near Rembrandtplein on the picturesque Herengracht corner, Ali Ocakbaşı is your gateway to an enchanting culinary experience. This Turkish gem specializes in traditional Anatolian grill cuisine and is celebrated for its hearty barbecue dishes and subtly flavored entrees. Their diverse menu showcases the best of Turkish cuisine, from mouthwatering kebabs to an array of mezze plates and refreshing salads. If you're a vegetarian, fear not, for they offer delectable options like hummus and eggplant cold starters that are sure to please.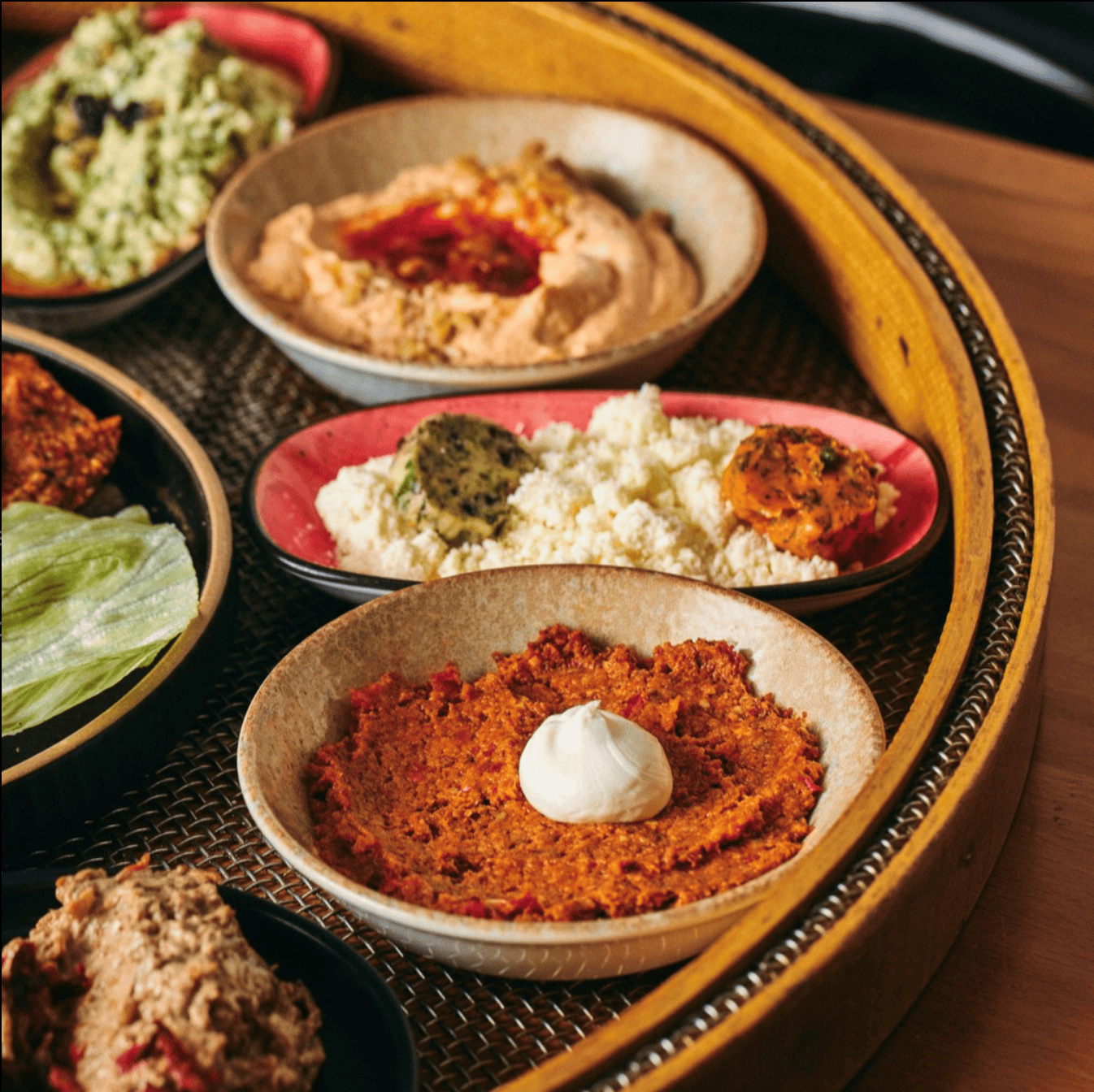 Source: Ali Ocakbaşı Amsterdam
To ensure a hassle-free visit, make sure to search for nearby parkings in advance and consider booking a spot at Parking Nieuwe Spiegelstraat Amsterdam City Centre, just an 8-minute walk away from the restaurant.
2. Leeman Döner: A Taste of Döner Paradise
For aficionados of döner kebabs, Leeman Döner in the Nieuwe Pijp neighborhood is a must-visit. Established in 1992, Leeman Döner began its journey as a patisserie/bakery and has since evolved into a beloved eatery. This unpretentious restaurant is renowned for serving delectable döner kebabs, crafted with care using home-baked buns and succulent meats. Their diverse menu boasts a tantalizing array of dishes, including kapsalon kip, patat, broodje döner kebap kalf, durum döner kebap kip, and Turkse pizza.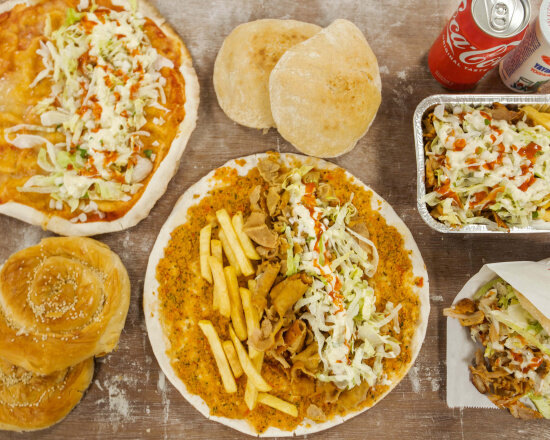 Source: Leeman Döner
To ensure you have a convenient parking spot, make use of Mobypark and reserve a spot at one of the parkings nearby, such as Parking Nieuwe Pijp Amstel Riverside, which is a mere 5-minute walk away from döner heaven!
3. Sahan Amsterdam: Crafting Culinary Magic over Coals
Sahan Amsterdam, situated in the Osdorp neighborhood, is cherished for its welcoming staff and succulent dishes cooked on coals. What sets it apart is its offering of alcohol, a rarity among Turkish restaurants in the area. Among the array of enticing options, some standout dishes at Sahan Amsterdam include the delectable Albanian liver and the irresistible beyti, which are sure to tantalize your taste buds.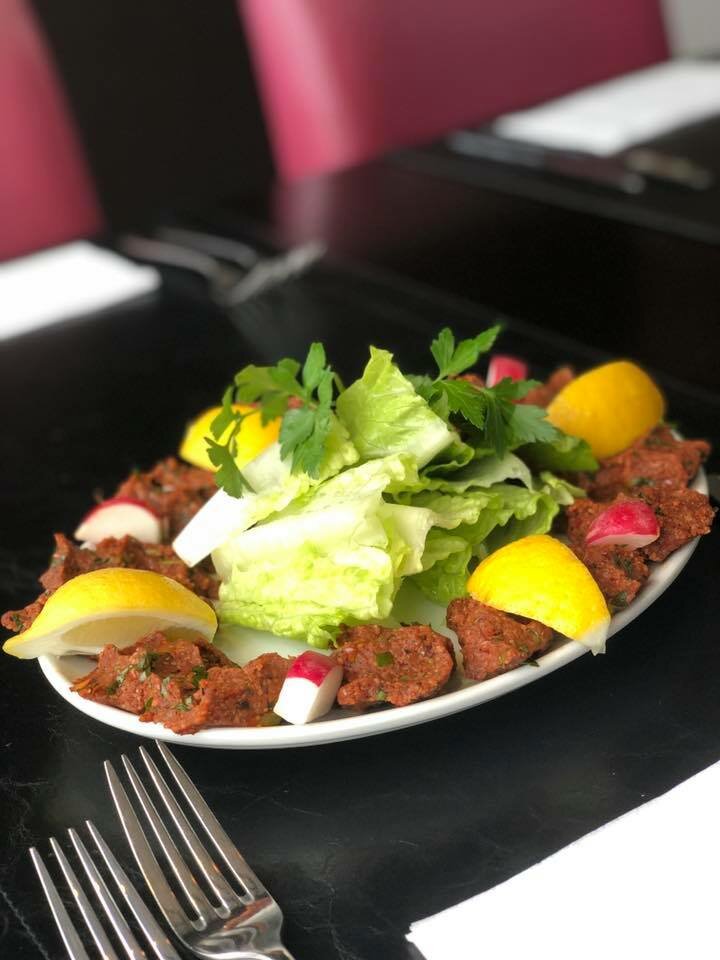 Source: Sahan Amsterdam
To pair your meal with a smooth parking experience, check out these convenient nearby parkings on Mobypark! Among these parkings, Parking Sloterplas Amsterdam Nieuw-West is just a 6-minute walk from the restaurant.
4. Restaurant Turquoise Meating: A Culinary Haven for Lamb Lovers and Grill Enthusiasts
Nestled in the charming Bloemenbuurt neighborhood of Amsterdam, Turquoise Meating invites you to savor an irresistible array of Turkish delights. From succulent lamb chops to mouthwatering mixed grills and enticing vegetarian offerings, this restaurant effortlessly captures the essence of authentic Turkish cuisine. And when the weather permits, the quaint outdoor seating area adds an extra layer of charm, making Turquoise Meating the ideal spot for a laid-back dining adventure.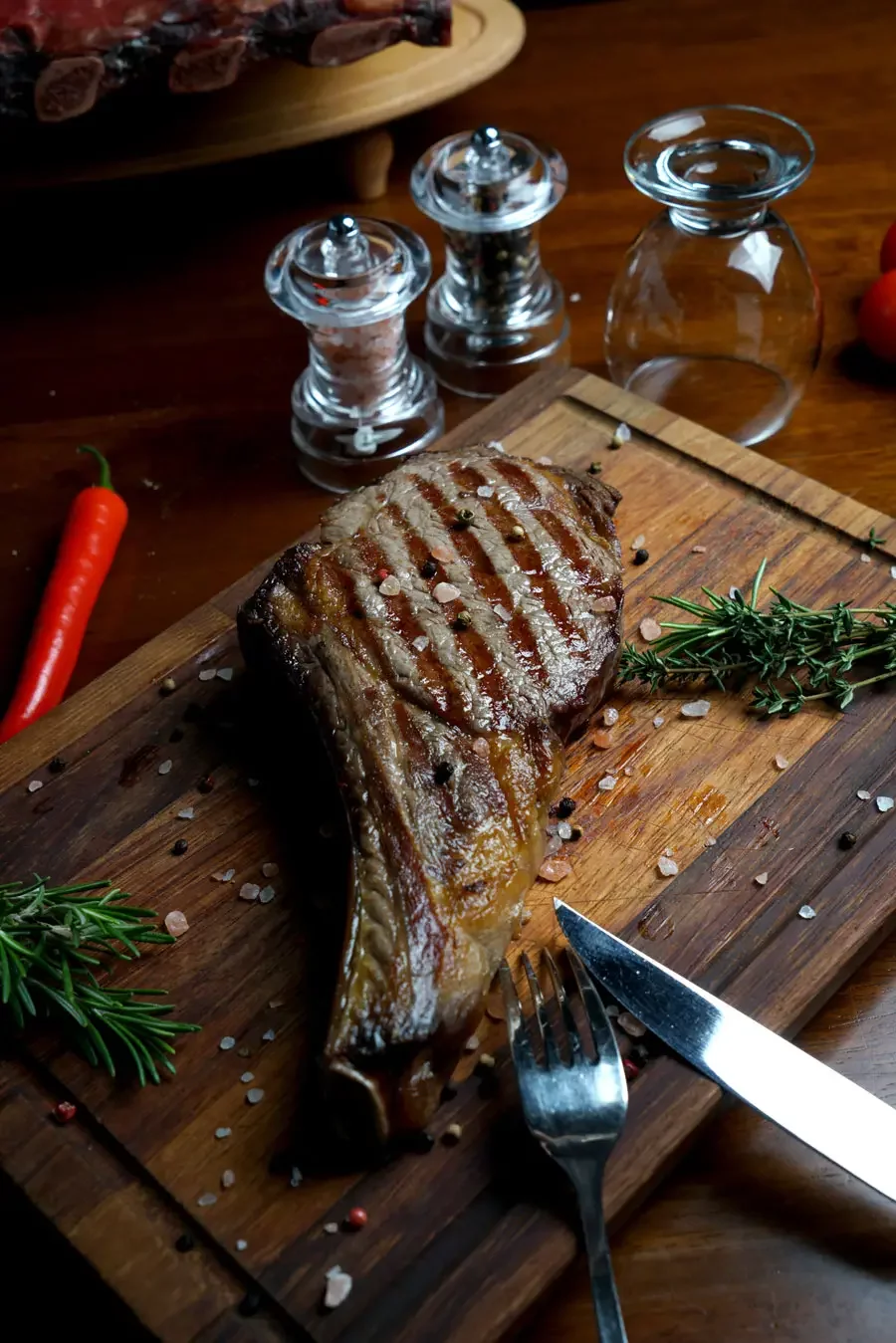 Source: Restaurant Turquoise Meating
Parking doesn't have to be a nightmare if you plan ahead! Remember to explore parking options in the vicinity for a stress-free dining experience.
5. Keyf Café Restaurant: Where Every Bite is a Kebab Carnival
Located in the heart of Amsterdam's Osdorp-Midden neighborhood, Keyf Café Restaurant is a shining star among Turkish dining establishments. With accolades such as being listed among the top 10 Turkish restaurants in Amsterdam New West on TripAdvisor, this culinary gem boasts a menu brimming with perfectly cooked kebabs, enticing mixed grills, and refreshing salads that will leave your palate in awe. As you step inside, you'll be captivated by the restaurant's stylish and elegant interior design, creating an ambiance that elevates your dining experience.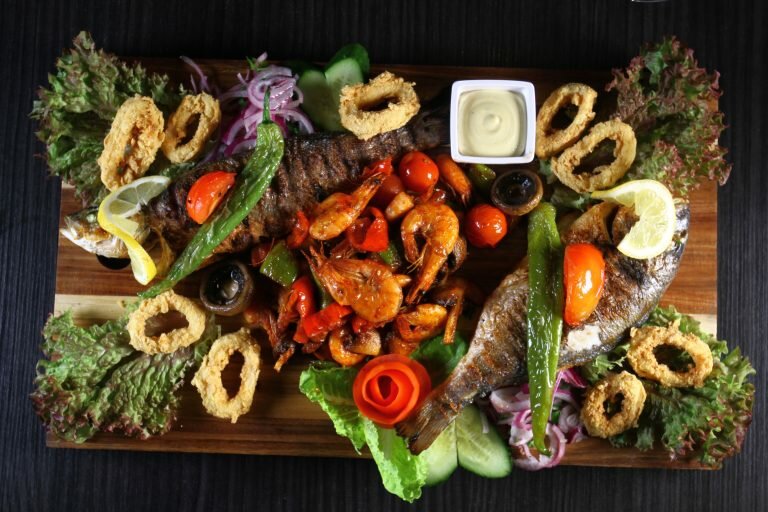 Source: Keyf Café Restaurant
While exploring amazing Turkish cuisine is at the top of your to-do list, be sure to investigate nearby parkings in advance to save yourself time, money and stress!
6. Orontes De Pijp Amsterdam: Mediterranean Magic, Grilled to Perfection
Step into the vibrant heart of De Pijp, and let Orontes De Pijp Amsterdam whisk you away on a Mediterranean Turkish food adventure. Indulge in the charcoal-grilled delights, mezes with pomegranate flair, and a variety of dishes from lamb chops to sea bass. What's more, each bite is an extraordinary experience thanks to the commitment to healthy grilling and the use of fresh, quality ingredients. And if you're wandering in Jordaan, visit their other location Restaurant Orontes West, where their charcoal grill adds a smoky charm to grilled lamb, seafood, and veggie options.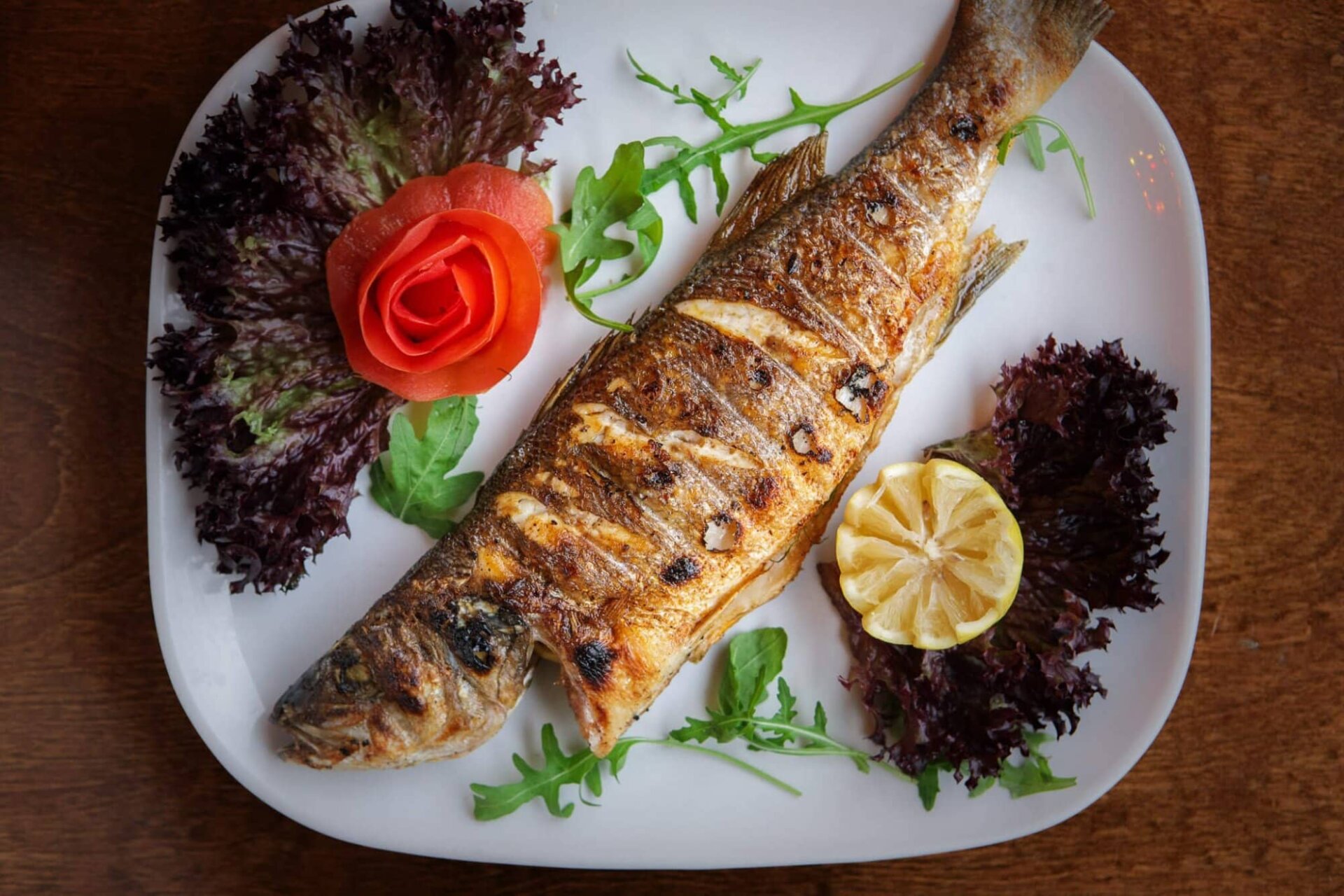 Source: Orontes De Pijp Amsterdam
For those exploring De Pijp, don't forget to check out nearby parkings with Mobypark! Parking Garage De Pijp Amsterdam is conveniently located just a 3-minute walk away from Orontes De Pijp. And if you're stopping by Restaurant Orontes West near Jordaan, fear not! Parking Jordaan Frederik Hendrik Plantsoen Amsterdam is a mere 10-minute stroll from the restaurant. With these parking options, you can relish every moment of your Mediterranean Turkish food adventure without worrying about finding a spot for your car.
7. Restaurant Maydanoz: A Mediterranean Feast for All Tastes
Restaurant Maydanoz brings the vibrant flavors of the Eastern Mediterranean straight to the heart of Amsterdam. This Turkish gem offers a diverse menu, including Lebanese, Mediterranean, Turkish, and grill dishes, catering to both meat lovers and vegetarians. They're vegan-friendly, halal, and have gluten-free options, ensuring that every diner's cravings are met. The restaurant is also known for its 'zeytinyagli' style dishes, which are olive oil-poached vegetables served as part of a drinking feast.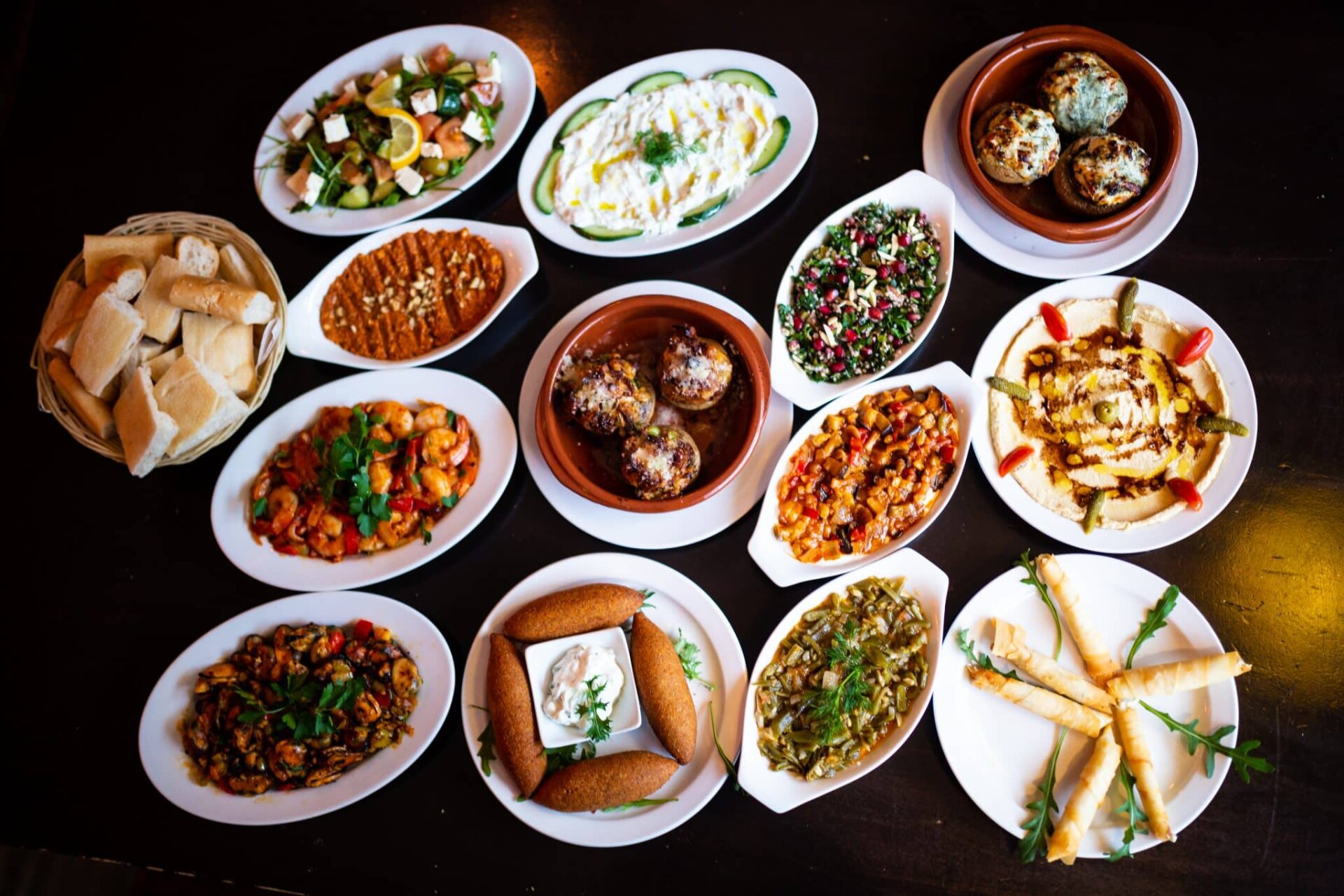 Source: Restaurant Maydanoz
To save yourself the stress of finding parking in the bustling city center, search for convenient parkings nearby on Mobypark. Book a spot at Parking Amsterdam Oud-Zuid Hilton, and you can enjoy a worry-free dining experience knowing that your car is parked safely just a 15-minute walk away.
8. Levant Restaurant: Sea Bass, Octopus, and Mediterranean Magic
Located in the Weteringsschans neighborhood of Amsterdam, Levant offers authentic Turkish cuisine infused with Mediterranean inspirations. Picture perfectly cooked sea bass, succulent grilled octopus, and the delightful sesame pastry known as Susamlı Borek. If you're feeling particularly adventurous, they've got Albanian liver and Tappa dishes like eggplant and artichoke that are sure to leave a lasting impression.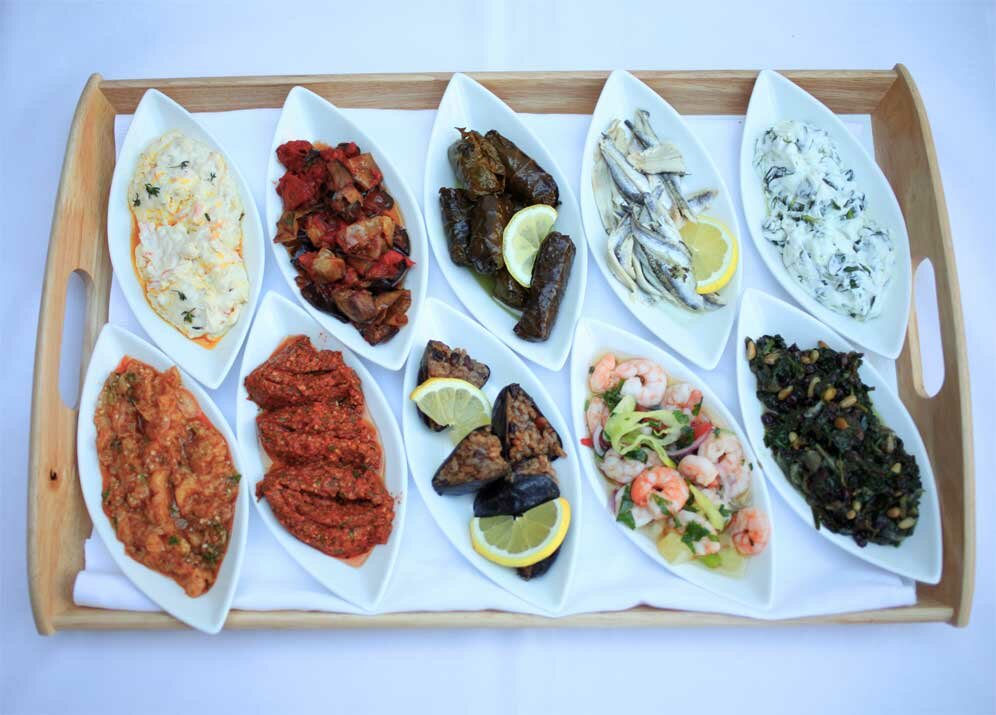 Source: Levant Restaurant
While you savor the flavorful Turkish-Mediterranean fusion cuisine, leave your parking worries behind by booking a spot in advance at one of these parkings nearby. Consider Parking Nieuwe Spiegelstraat Amsterdam City Centre, which is just a convenient 6-minute walk away!
9. Ocakbaşı Koksmuts Cinar: Smoky Kebabs That'll Make You Sizzle
Ocakbaşı Koksmuts Cinar is a hidden gem in the Indische Buurt neighborhood, known for its authentic Turkish charcoal kebab experience. The restaurant uses a charcoal grill to cook the kebabs, which gives them a unique smoky flavor and crispy texture. The kebabs, made with high-quality meat and seasoned with a variety of spices and herbs, are typically served with traditional Turkish sides, such as bulgur wheat, mixed salad and freshly made thin bread. If you're looking to enjoy traditional Turkish cuisine, then this Turkish charcoal kebab experience at Ocakbaşı Koksmuts Cinar is a must-try.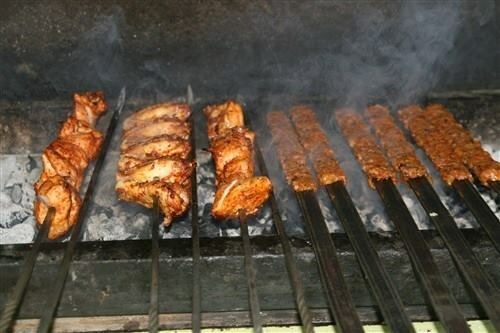 Source: Ocakbaşı Koksmuts Cinar
Satisfy your cravings without worry by exploring convenient parkings nearby, such as Parking Muiderpoort Station, which is just a short 12-minute walk away from the smoky kebab treats!
10. Cigkoftem Dappermarkt: Where Veggie Delights Steal the Show
Hidden amidst the bustling stalls of Amsterdam's iconic Dappermarkt, Cigkoftem Dappermarkt is renowned for its innovative approach to Turkish cuisine, with a strong focus on vegetarian and vegan options that are both healthy and affordable. At the heart of their menu is their specialty dish, the cigkofte, a flavorful blend of barley wheat, tomato paste, red pepper, and an exquisite blend of spices. From wraps to burgers, falafel to pita, and a variety of kofte creations, Cigkoftem ensures that every diner finds a dish to satisfy their cravings.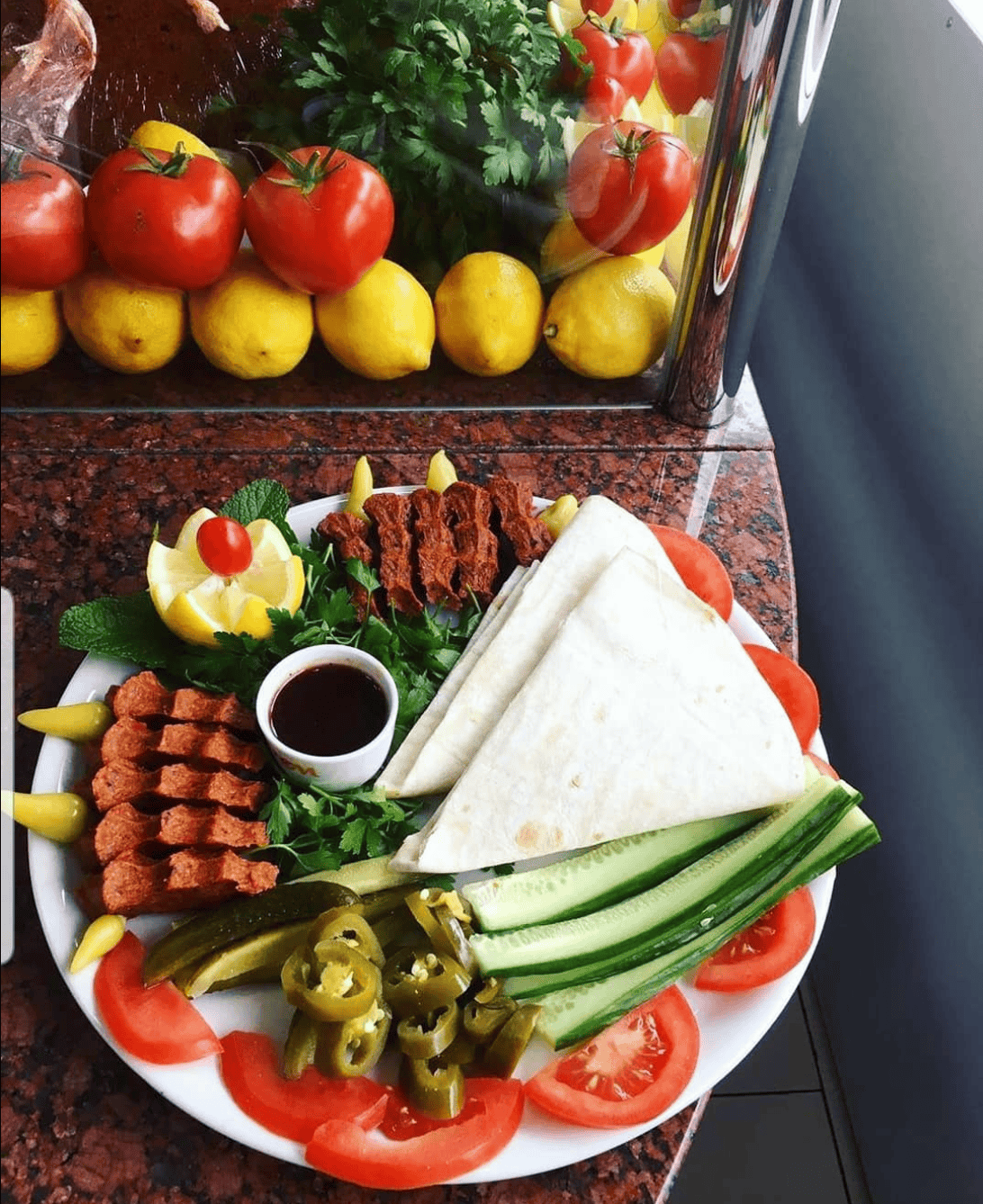 Source: Cigkoftem Dappermarkt
To enjoy a culinary adventure without parking hassle, make sure to search for nearby parkings in advance! Don't miss out on booking a spot at the convenient Parking Czaar Peterstraat-Cruquiusstraat Amsterdam Centre, located just a 14-minute walk away from the restaurant.
From succulent kebabs to delectable mezzes, Amsterdam's top Turkish restaurants offer a delightful journey through the tastes of Anatolia. To make your dining adventure even more enjoyable, remember to plan for parking in advance! With Mobypark, you can easily discover numerous convenient parking options just a stone's throw away, allowing you to savor every bite without worrying about where to park. So, gather your appetite and embark on a culinary adventure that will leave your taste buds delighted and your parking anxieties at bay. Enjoy your Turkish feast!

Did you enjoy this blog? Share it with your friends and family using one of the buttons below.